About Us
Lhyme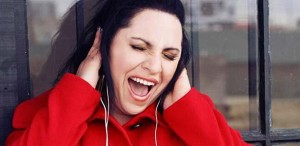 Two loves…Music and Food… Lhyme.com is a music and food fusion website and comprised of several key components. The first element is our  "Artist Feature." During this feature , LHYME will highlight recipes relating to the featured artists lifestyle while on the road, in the studio, juggling writing sessions, etc. The goal is to put a personal touch on the fan-artist relationship and create something tangible that they can enjoy in addition to the music from their favorite artists. In addition to features, Lhyme will also have album reviews, pop culture news from past and present, restaurant reviews and so much more !
Along with the Featured Artists component, LHYME.COM will include blogs by indie artist, Tracee Perrin, that will reveal to fans the work and emotion behind pursing a music career in the age of the DIY (Do It Yourself) movement. She will be contributing her own recipes to give established and potential fan's a personal insight to their world. We are also lucky to have Chef Catlin Howington sharing her recipes and expertise on Lhyme in the feature called Blueberry Hill. Check us out daily for new recipes, blogs, artists, videos, and music.
Contact Lhyme  : [email protected]
____________________________________________
Anne Goetz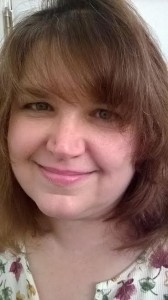 Had she been born in the Midwest, Anne Goetz would have made a sweet storm chaser, but fate and the Appalachian Mountains intervened, and she became a freelance writer instead.
Anne is a frequent contributor to the San Francisco Chronicle, ModernMom, Globalpost, Livestrong and a myriad of other fascinating publications. She has a degree in communications from Allegany College of Maryland and over a decade of experience as a freelance writer.
She resides in Maryland with Awesome IT Hubby and their two techie children. Far from the excitement of the civilized world, Anne spends her days writing to classical and country music, cooking, baking and struggling to survive in a household rife with Minecraft, hobbits and Jedi paraphernalia.
Anne enjoys Kenny Chesney's bare feet, Zac Brown Band and anything composed by John Barry. She's equally smitten with gourmet bread, fresh berry season in Maryland and CHOCOLATE.
Contact Anne Goetz : [email protected]
____________________________________________
Chef Caitlin Howington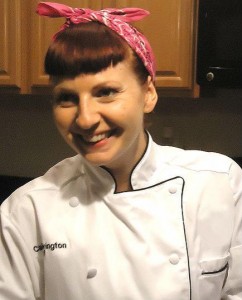 Caitlin Howington is our resident Chef here at Lhyme. She received her Bachelor of Science in Pastry Arts from the Restaurant School in Philadelphia. Her career has involved positions as an Executive Pastry Chef, Master Chocolatier, and even worked for an Iron Chef. She has over seven years in the restaurant industry and is currently a Catering Director.
Favorite Music: Elvis, Leadbelly, JD McPherson, BB King, Wayne Hancock, Frank Sinatra
Favorite Foods: donuts, pho, steamed buns, dumplings, ice cream, tacos
Contact Chef Caitlin Howington : [email protected]
___________________________________________
Ducklord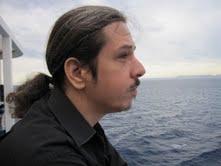 "Writer, journalist, blogger, graphic artist, web designer, computer technician and, lately, dipping my toes in the murky waters of programming. Always dressed in black and with an even "blacker" sense of humor, it took me some time to realize that I cannot live without music. Or food. I tried. No go. So, here I am. Shall we begin?"
Contact Ducklord : [email protected]
___________________________________________
Jarvis Turner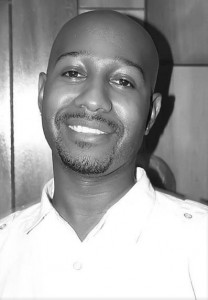 Jarvis Turner is a contributing writer for Lhyme and a native of Nashville, TN. His musical palate consists of a variety of musical genres and on occasion, he can be found at various karaoke bars in the Music City. Jarvis has a natural inclination for good eats, drinks, and music. In his spare time when he is not listening to Queen Bey on repeat, he is trying various combinations of fruits and vegetables in his juicer. Due to his persistent love for juicing, Jarvis has become affectionately known as "Juicing Jay". He also makes "special" appearances getting his workout on at local parks and greenways in the great city of Nashville.
Upon accepting a weight loss challenge with a close friend, Jarvis was able to find the beauty in a pescatarian/vegetarian/vegan lifestyle. He identifies with all 3 lifestyles depending on how the mood strikes and the food preparation. Jarvis has committed himself to living life to the absolute fullest and enjoying foods of a mostly "meatless" variety. Jarvis is an avid Netflix watcher and continues to wait patiently for seasons of his favorite shows to magically appear in his instant cue. Meanwhile back at the ranch, Jarvis can be found reviewing vegan-vegetarian meals in restaurants near and far, enjoying old school music, and sipping chilled bourbon. You can find Jarvis in a city near you, "Beeting Down Your Block" on the hunt for the best vegan-vegetarian meals around.
Contact Jarvis Turner : [email protected]
__________________________________________
Kevin Janaway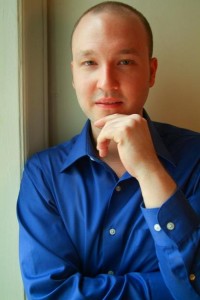 New York Actor and Comedian, Kevin Janaway, has teamed up with LHYME to create the perfect comedy popular culture feature on Lhyme as a Contributing Writer. Kevin will highlight artists who have made or currently make a strong impact on popular culture with his own witty and hilarious style of story-telling and star trivia. Kevin will give you the comedy fix readers want about their favorite stars with a featured recipe as well.
Contact Kevin Janaway : [email protected]
Kevin Janaway Comedy Facebook Page :
https://www.facebook.com/pages/Kevin-Janaway/39669344520?fref=ts
___________________________________________
Molly Callaghan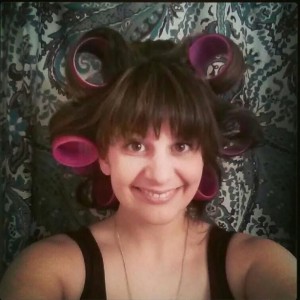 Molly is a twentysomething who spent her formative years studying English on the East Coast. An avid food (and drink) enthusiast, Molly enjoys working out, failing at Pinterest crafts, playing guitar & singing, watching terrible movies on Netflix, and trying out new recipes with a focus on clean eating. A scroll through her iPod will bring up everyone from Dispatch to Jay-Z, Bonnie Raitt to Rage Against the Machine and Iron Maiden to Zeppelin. She can usually be found writing from her tiny apartment which she shares with her husband and the best cat in the world, Sophia.
Contact Molly Callaghan : [email protected]
___________________________________________
Tracee Perrin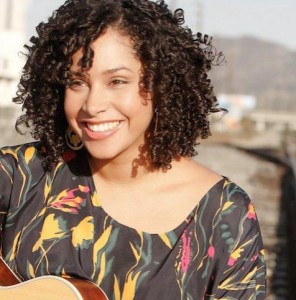 A Los Angeles native and professional Singer/Songwriter since 2007, Tracee Perrin is an Alternative Indie Folk Artist in the style of Shawn Colvin meets Patty Griffin and Brandi Carlile. In 2010, she graduated from the Musicians Institute with an Independent Artist Certificate. While attending MI, Tracee produced and engineered her own music.  In October of the same year, Tracee was accepted into ASCAP's prestigious Lester Sill Songwriters Workshop where she had the privilege of working with and learning from some of the Music Industry's most prolific artists , songwriters and industry professionals. Most currently, you can find Tracee sharing her music through live performances in Los Angeles, CA. She also continues to work on new material soon to be released .
Tracee Perrin Music : http://www.traceeperrinmusic.com