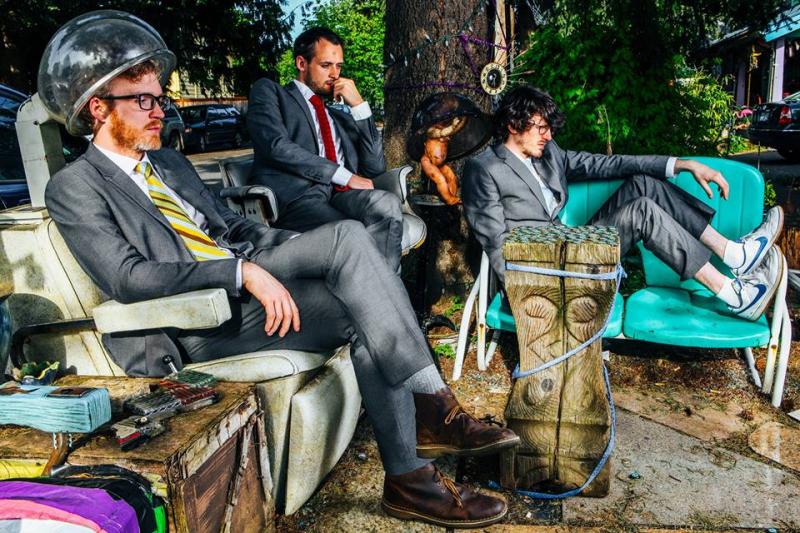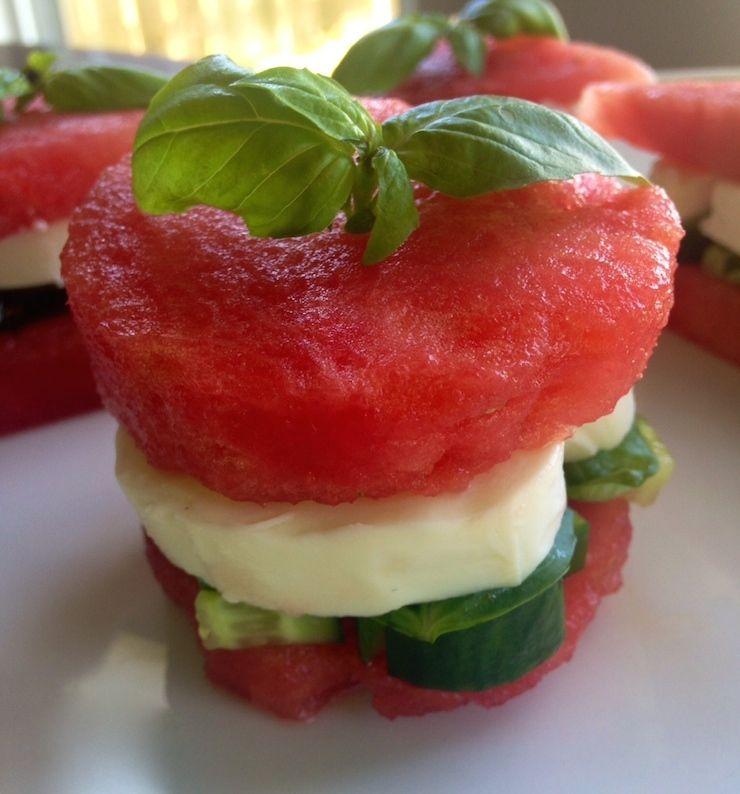 Author : Zack Madison
Bombadil is a four piece folk pop band out of Durham, NC. Consisting of Daniel Michalak, Bryan Rahija (who does not tour), Stuart Robinson, and James Phillips, the band plays beautiful music with a constantly shifting array of instruments, backed up by sweetly layered vocal harmonies that only accentuate the thoughtful lyrics in their songs.
Bombadil's live show is as fascinating and varied as their catalog; they put on a unique live show which includes a wide variety of instruments, band members trading parts between songs, and even some a cappella numbers with no microphones. I saw them perform and I was instantly a fan, so I asked the guys in Bombadil a few questions over the internet, and here's what they had to say.
When I saw Bombadil perform in Baltimore, they mentioned that they are a band that likes to eat food. This is exactly perfect for our website, so of course I started with the question we at Lhyme wonder about the most: Bombadil's favorite foods are "tomatoes, tofu, and watermelon." In fact, on tour their diet consists of "vegetables, vegetables, vegetables."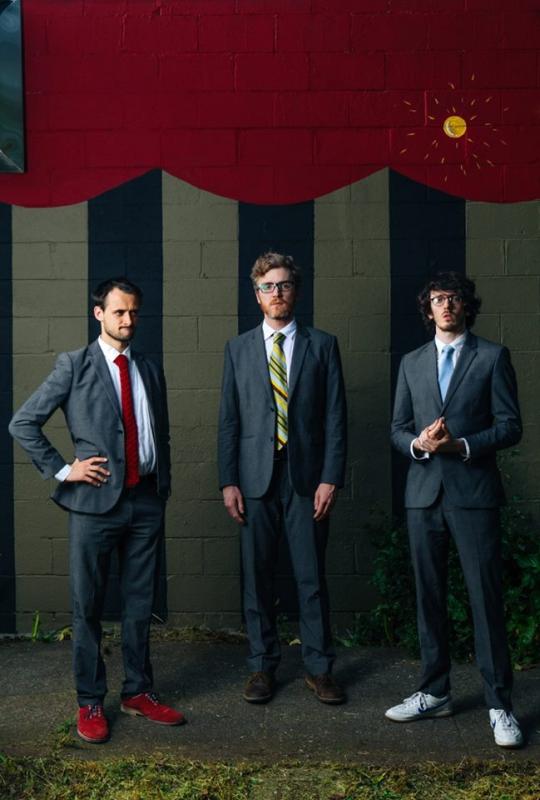 Music-wise, Bombadil is currently working on a new album, which I am super excited to hear. I asked about a release and word on any new sounds they are experimenting with, and I was told the band is "really hoping for a Feb 2015 release. Yes some mild experiments – James is singing lead. Stuart programmed electronic drums. One song is in french." For an idea about sound, the band is currently listening to "Jimmy Buffet, JS BACH, NPR's Marketplace," so I would expect a classical, relaxed sound and perfect harmonies about current economic trends.
When performing live, the members of Bombadil switch from instrument to instrument and trade vocal responsibilities regularly, which provides a unique experience for their audience. When I asked them about the motivations for such a complex performance they attributed it to boredom. I pressed them on their a capella performances, where they turn off the mics and quiet the audience down to just sing, and they told me, "Sometimes it is difficult, sometimes we fail. [It's] almost always terrifying. We feel it is important to take risks. We hope it will lead to knowledge."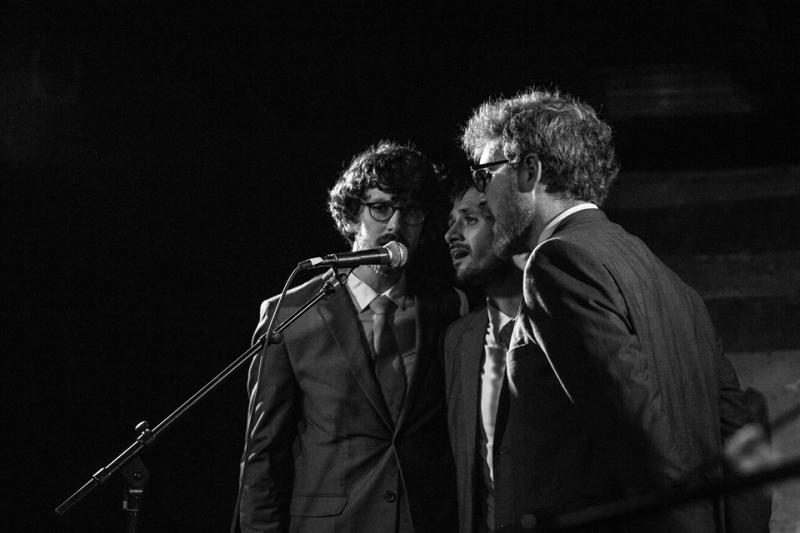 I'm nerd enough to catch a reference like Lord of the Rings reference like Bombadil, so I had to know if their name was a protest of his shameful omission in Fellowship of the Ring. When asked where they got their name, Bombadil told me, "Friends! Our friend and band mentor recommended the name as he thought our original tunes reflected the quirky folky and elusive nature of Tom Bombadil. It was a shameful omission but fitting for a strong character that defies definition."
I highly recommend that you see Bombadil in concert, and so do they: "We will be playing shows just about every weekend with the exception of Thanksgiving and Christmas. If you live in the right half of the US, you have a good chance of seeing us."
Here is some closing advice from Bombadil: "Work less, grow a garden, take walks. The end." You can catch up with them online at http://www.bombadilmusic.com/ or on their Facebook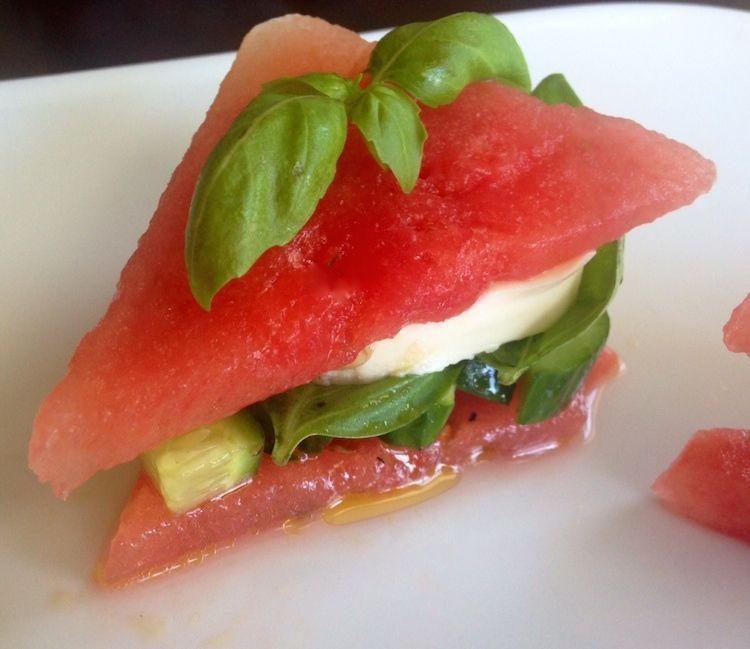 Flour Watermelon Sugar Sandwiches
Ingredients
– 8 Half Slices of Seedless Watermelon
– 5 Slices of Mozzarella Cheese
– 2 Baby Cucumbers , Chopped
– 1/4 Teaspoon Extra Virgin Olive Oil
– A pinch of Sea Salt
– A pinch of Sugar
– 12 Basil Leaves, whole or chopped depending on your preference of presentation
– 1/4 Teaspoon Fresh Lemon Juice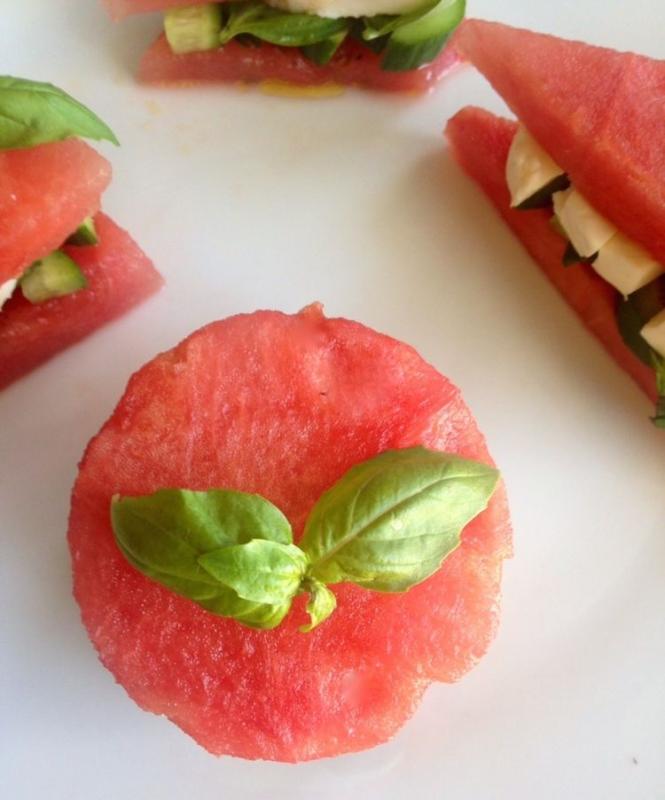 Directions
1- Using a cookie cutter or knife, cut your watermelon slices into the shapes you want for the sandwiches. They can be triangular, round, square…whatever you like..its your world..
2- In a small mixing bowl, combine the cucumbers, lemon juice, sea salt, sugar, and olive oil. Mix until everything is evenly incorporated.
3- Spread the cucumber mixture on the bottom watermelon slice of each of your sandwiches. Then top with basil and cheese. Place the top watermelon slice. Repeat until all sandwiches are made. Garnish the top of the sandwiches with extra basil if you like.
4- Chill in refrigerator for 15 minutes and serve.