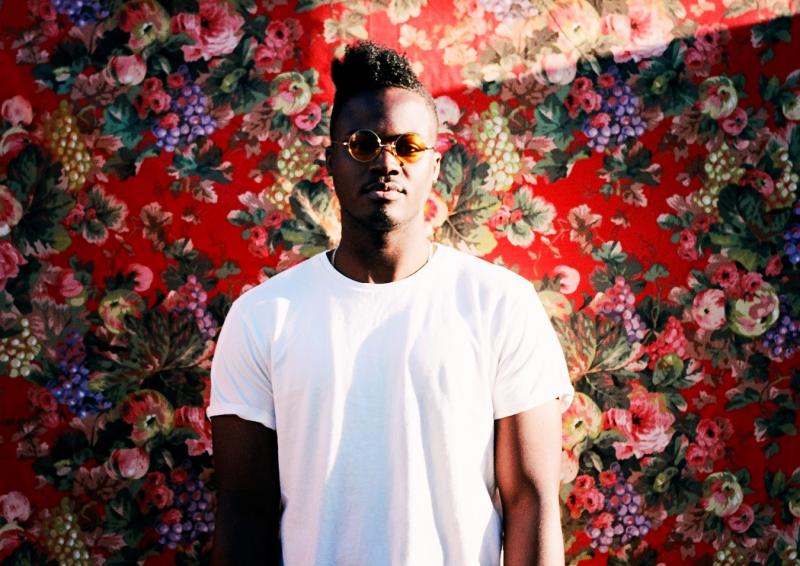 It's the fall season..the season of Persimmons. I decided to pay homage to Bipolar Sunshine with a lightly sweet, aromatic cookie with a dab of Persimmon jam. These cookies are aromatic and subtle in flavor..just a enough sunshine to brighten those cold fall days with a hot cup of tea.
Be sure to scroll down below and let Lhyme writer ,Prashant Bajpai, enlighten you on all things Bipolar Sunshine…
Bipolar Sunshine Inspired Persimmon Cardamom Cookies

Ingredients for Persimmon Jam
– 2 Ripe Persimmons
– 1/4 Cup Granulated Sugar
– 1/2 Teaspoon Cinnamon
Ingredients for Cardamom Cookies
– 2 Sticks Unsalted Butter, Room Temperature
– 1/2 Cup Granulated Sugar
– 1 Egg Yolk
– 2 Cups All Purpose Flour
– 1/2 Teaspoon Sea Salt
– 1/2 Teaspoon Ground Cardamom
– 1 Tablespoon Poppy Seed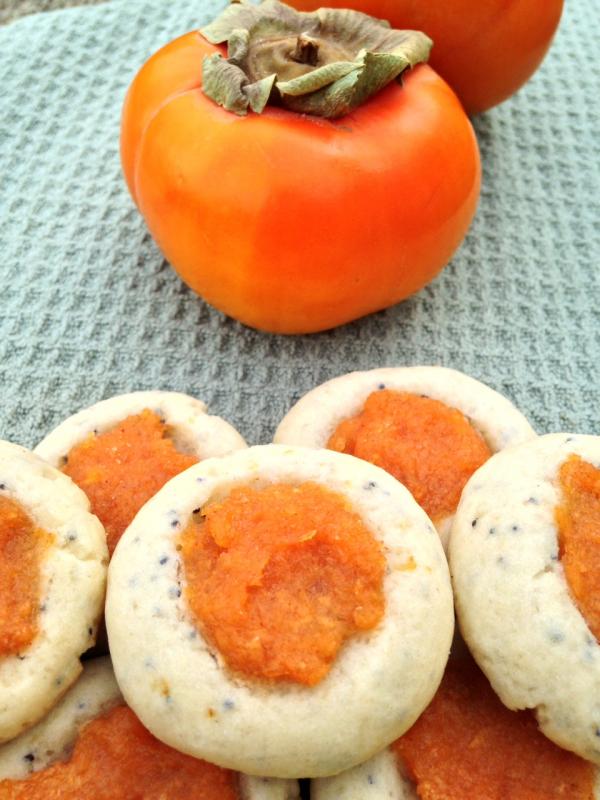 Directions for Persimmon Jam
1) Remove the tops of the Persimmons and remove the pulp of each one.
2) In a medium saucepan, add Persimmons, sugar and cinnamon and cook on medium-high heat for 5 minutes.
3) Remove from heat and set aside to cool. Puree in a food processor.
Directions For Cookies
1) Beat the butter in the bowl of an electric mixer for 2 minutes. Add the sugar and mix well. Add the egg yolk and mix well. Scape down the sides of the bowl.
2) Combine the flour, sea salt, cardamom and poppy seeds in a medium mixing bowl. Then fold into the butter mixture, mixing just enough to combine the dough. Form the dough into 2 logs. wrap in parchment paper. Chill in the refrigerator for 30 minutes.
3) Preheat the oven to 350 F.
4) Using a sharp knife , slice the logs into 1/2-inch thick slices. Form each slice into ball and then press down with thumb to make room for jam.
5) Place each cookie onto a non-stick cookie sheet. Using a 1/2 Teaspoon , dot jam into each cookie. Bake for 13 minutes until slightly golden on the edges.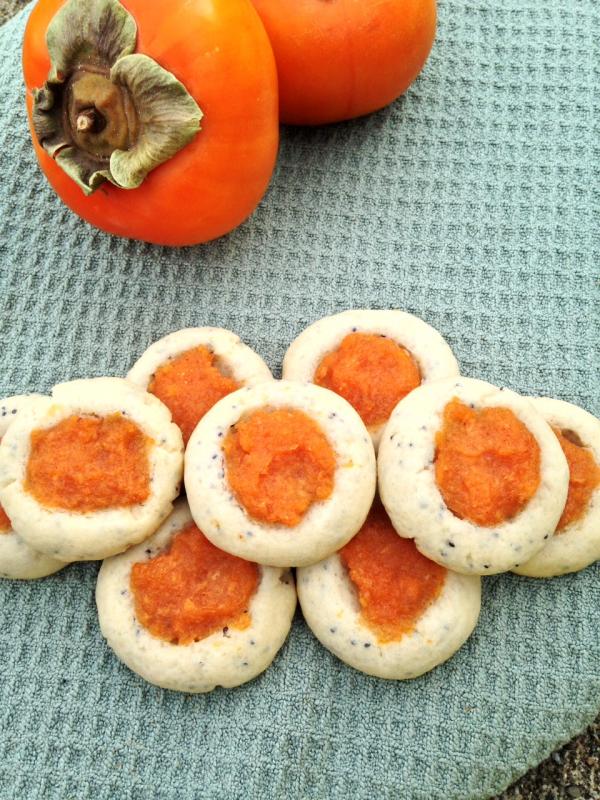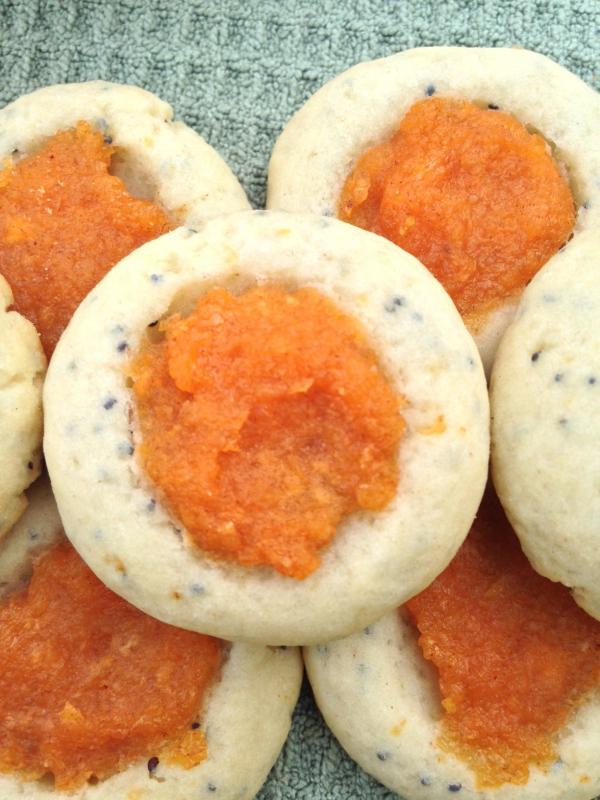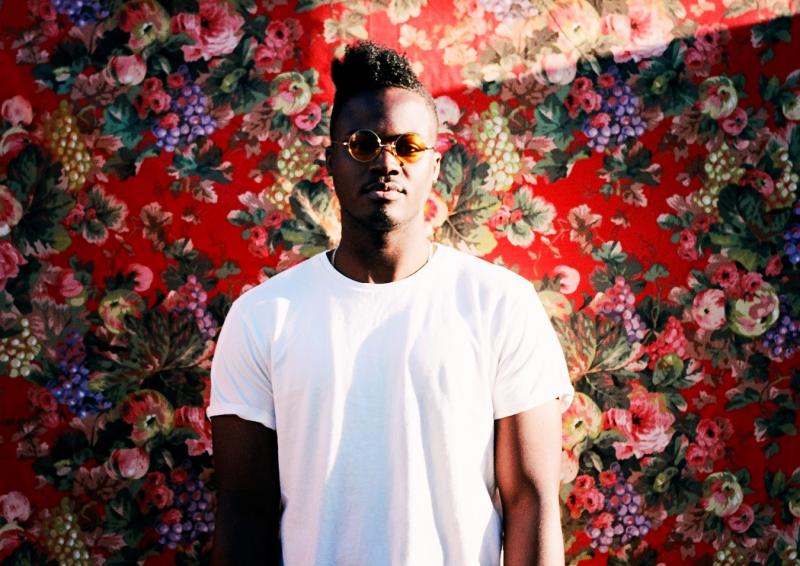 Author: Prashant Bajpai

Day 8495 in Music Junkie Rehab Center: Dear diary, my addictions have gotten the best of me once again. Today, I had a nightmare where Taylor Swift was threatening me to smack my head with a cowbell unless I broke up with her so that she could write a new song. My sleep was further interrupted by an unholy Skrillex song playing in my neighbor's bathroom, which actually turned out to be a suicidal raccoon flushing himself down the toilet.
In order to get over the strange trauma, I hit the internet and stumbled upon an artist named Bipolar Sunshine – a rising solo project launched by the wonderfully effervescent Manchester lad, Adio Marchant.
After departing from his previous band Kid British, Adio Marchant got straight down to business by giving himself an undiluted platform for concentrated creative expression to shine as a solo artist. And shine he did, indeed! Bipolar Sunshine is already cruising along comfortably in the new-wave indie scene with his unique blend of old school indie rock, pop, R&B and soul.
Even with a handful of singles available, he can instigate more replays than five volumes of Kanye West albums combined and still sound fresh.
"Rivers" is a phenomenally catchy tune that packs energetic beats and sexy summer pop vocal styling. Go ahead and give it a listen or two (or two hundred).
The soulful choir towards the latter half of this track offers a pleasant redemption and gives a perfect balance in harmony to the song that can get your body grooving in a heartbeat.
Now that you did so, guess what? You just danced to a song with lyrics based on someone crying. Don't feel guilty of being a jerk. At least now you know what puts the 'bipolar' in Bipolar Sunshine.
https://soundcloud.com/bipolarsunshine/rivers
With "Fire", Bipolar Sunshine slowly induces you into a hazy trip down darker lanes of our memory that thinkers hesitate to visit. The mellow guitars and pulsating, heart-piercing bass lines coupled with Marchant's heartfelt vocals shed sunshine on the soul-sucking relationships we've all been in at one point.
Bipolar Sunshine is a promising musical force in a brave new world of indie artists departing from genre stereotypes to marinate his tunes with the flavors of a hundred genres and carve his own niche. I salute him for giving me the most enjoyable relapse into music addiction I've experienced in quite a while.