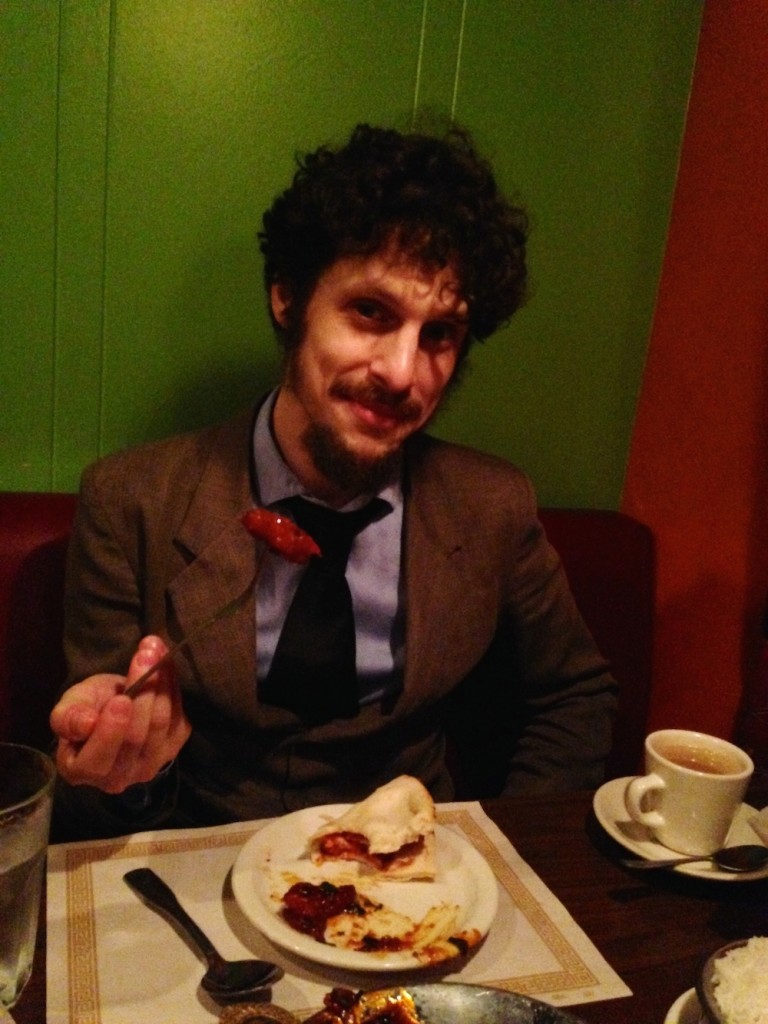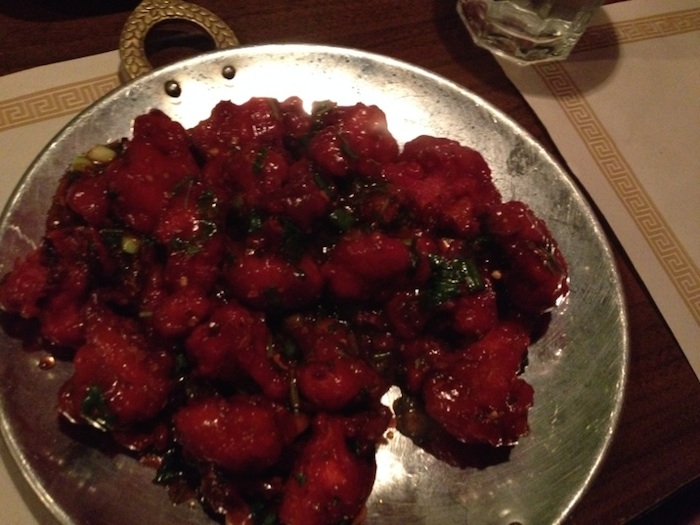 Author : Shap

A while back I got an email from my buddy DJ Orig telling me about this Cat who invented a Synth Table. In my head, like most people, I immediately thought "What's so special about a Synth Table ?" Then I watched Black Cat Sylvester's Showcase video for the Synth Table, and I instantly knew he greatly deserved a feature on LHYME.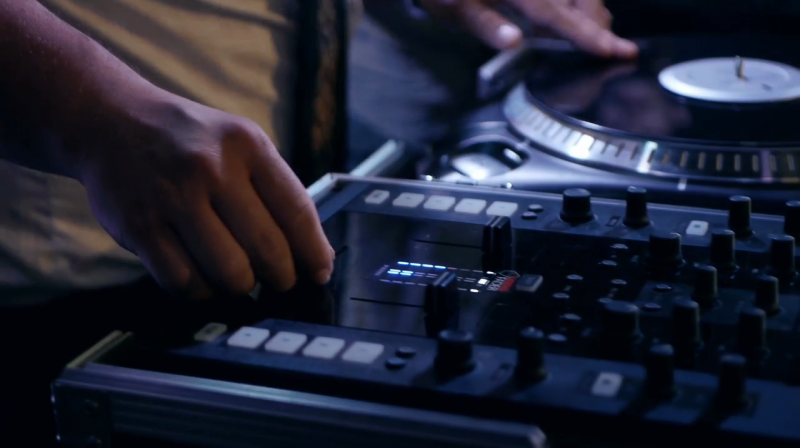 The 411 on Black Cat Sylvester's SynthTable

Black Cat Sylvester has taken the role of the DJ and completely redefined it by enabling DJ's with the possibility of not only providing the music but also creating the music as well with the recently patented Synth Table; and he is also one of the most humble and gracious musicians I've interviewed for Lhyme. He not only told us about his work, life and love of food , but he invited us to break bread with him at The Woodlands, a local Vegetarian Indian Restaurant in Nashville. Black Cat wanted me to know about his favorite foods and wanted me to really taste what made it so great. Very few times do artists share both their stories and their food with me; and this was one of those times.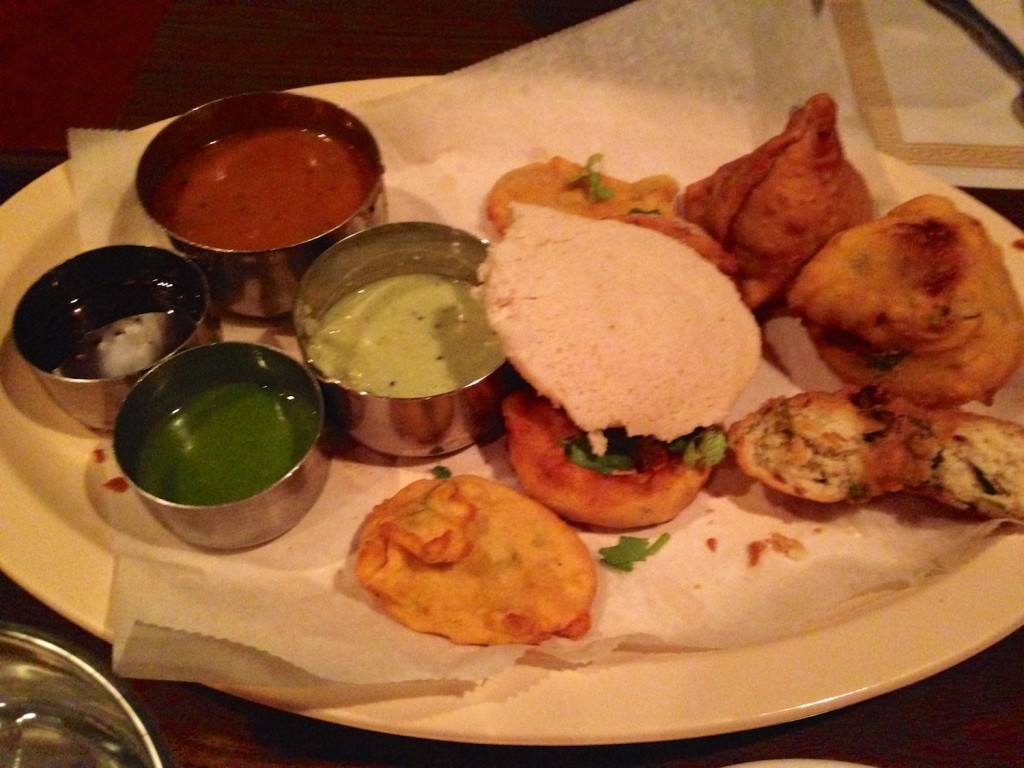 I walk into Woodlands Restaurant and I'm immediately greeted by Black Cat Sylvester with a warm welcome as if I was stepping into his home. While we waited for our table, he showed me all the great foods on the menu. Now mind you, I've had Indian Cuisine plenty of times and thoroughly enjoy it,but I've never had strictly vegetarian Indian Food. Then he shows me his favorite dish on the menu…Gobi Manchurian…an amazingly spicy and flavorful Cauliflower dish which he says must be eaten with some freshly baked Naan (Indian Bread). After hearing him rave about this dish, I could not wait to try it. But before we get to this yummy vegetarian flavor explosion, let's talk a little about Black Cat Sylvester.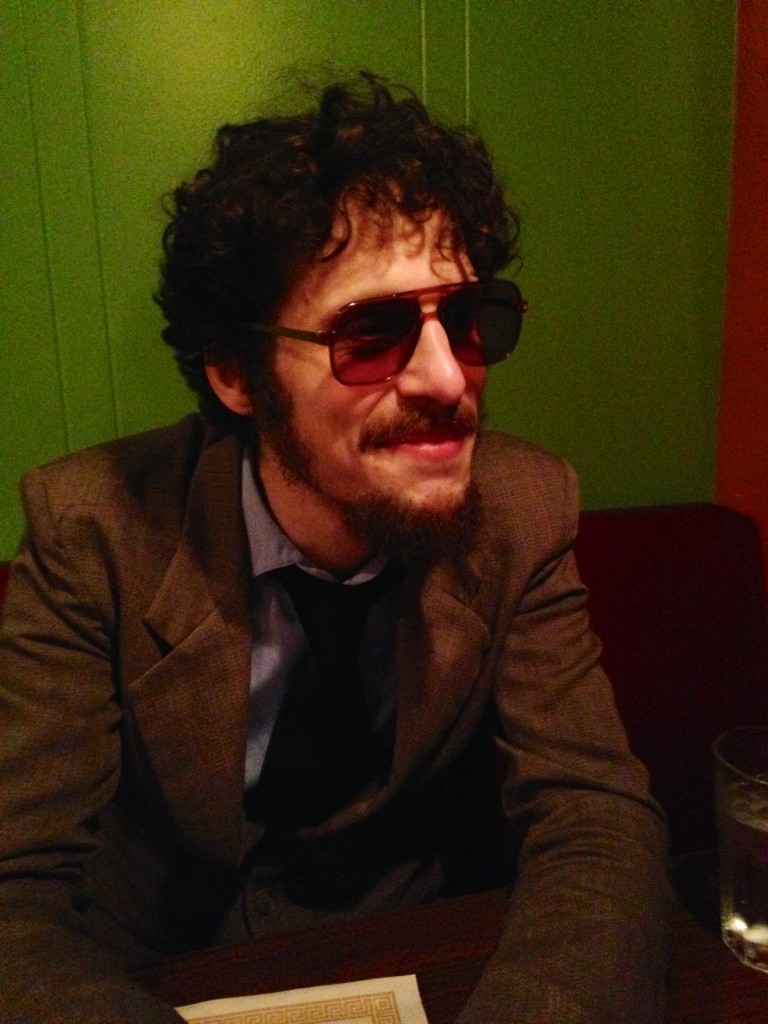 At our quiet corner table in Woodlands, Black Cat Sylvester sips on his Indian coffee and begins telling me all about life as a young inventor. As he began to learn the art of being a DJ, he could not understand why the DJ was not considered a musician. He simply could not accept this as a final answer and thus began his quest to bring this conflict to a resolution where the DJ is in fact the musician. He wanted to create a new vision, morphing the once separate cheddar and jalapeño into a cheddar jalapeño puff as he would describe it. By the way, Sylvester has many different metaphors for his invention and ways of thinking..you have to be smart and open minded to follow.
More Synth Table Action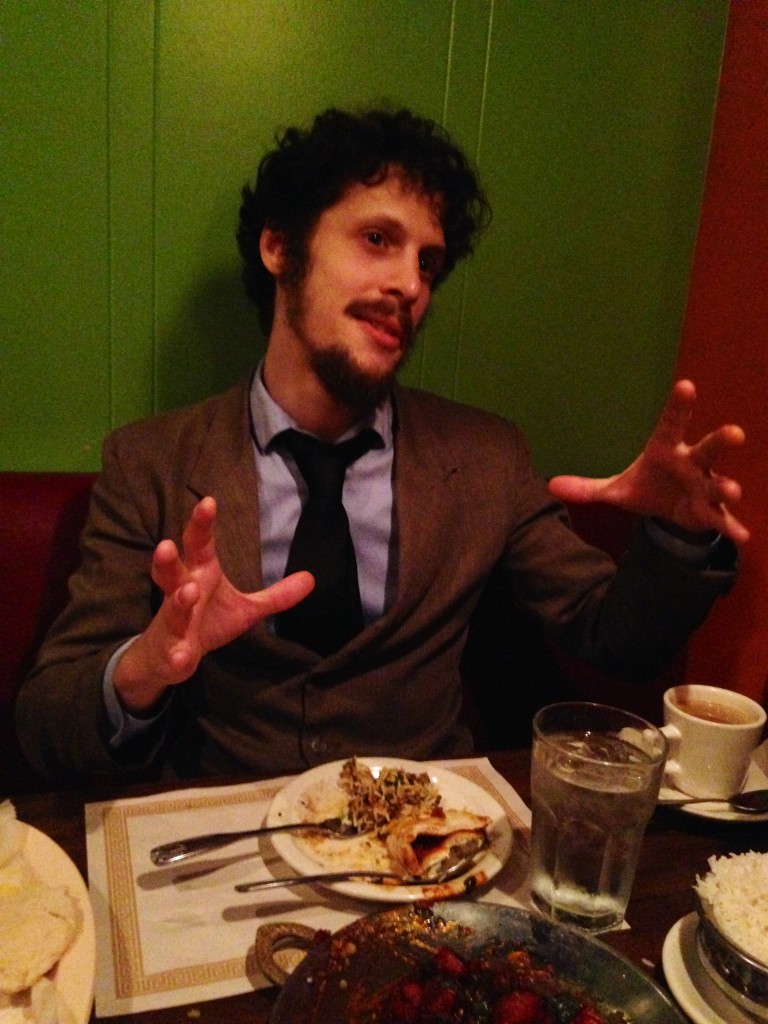 This ain't your average DJ. He looks at the grand scheme of things, the bigger picture and pushes the ceiling that so heavily prevented DJ's from being looked at as musicians and artists. And what a better place than his hometown of Nashville, TN. A place where DJ's like Orig and Ugly Lovely show their support to build the confidence of this brilliantly talented DJ and musician. Some movers and shakers of the music industry have also backed up Black Cat Sylvester.
Henry "Suspicion" Varno was quoted saying , "SynthTable – The next center piece of every Dj's rig. For those of you who have yet to experience Black Cat Sylvester's "SynthTable", you will soon learn that this instrument is destined to be the next standard necessity in every Dj's, Turntablist's and even recording studio's setup. If you have had the opportunity to witness the SynthTable, like me, you're ready to buy it right off the shelf. Yesterday. The SynthTable has changed the game. Musicianship, for us is no longer questionable. Tonal and melodic expression has been successfully embraced. Like Bob Moog's re-birth of the synthesizer, Black Cat has revolutionized the function and capabilities of the ever-loved and respected Dj interface, the turntable and mixer. Opening doors to a world once thought of as impossible, this next must have piece of gear, is history in the making."
And Roy "Futureman" Wooten said , "Black Cat Sylvester is one of the most musical Djs on the planet with a natural feeling for seamless technology… A technique & feeling to help any groove… Ears as big as a symphony orchestra… And imagination as wide as a film soundtrack… I have worked with Sylvester in all of the above musical situations and he is the first and only Dj i know to perform at a TED Talk in front of a symphony orchestra! The sky is not the limit with this guy and i look forward to more collaborations and checking out the new stuff he is coming up with!! Bravo Black Cat!!"

And his resume ain't so shabby either :
• Performed as a Featured Artist on 3x grammy winner Jeff Coffin's "Mutopia"
• Remixed Jeff Coffin's "Al's Greens"
• Performed with 5x grammy winner Futureman on TEDx Nashville
• Co-Produced/Programmed/Arranged May Hwen's "Strait Push"
• Co-Produced/Programmed/Performed Marquee Mayfield's EP
• Co-Produced/Programmed 5x grammy winner Futureman's "The Black Mozart"
• Co-Remixed Big Kenny's "The Pirates of Cookietown"
• Co-Produced/Programmed/Arranged Short Film "Now You're Being Ridiculous"
• Engineered Plastic Visions (formerly The Sex Bombs) Demos
• Co-Produced/Programmed Kidsmeal's "Funky Farm"
• Produced/Programmed/Performed Penguoala's Singles
• Co-Produced/Programmed/Arranged May Hwen's "UnderControl"
• Programmed "Like A Virgin" for the movie Magic Mike (2012)
• Co-Produced/Performed/Engineered Oscar Utterstrom's "Departure"
• Engineered Anna McGary & The Lady Killers Red Dirt Demos
To sum it up, this Cat is definitely going somewhere and I seriously suggest you follow. Black Cat Sylvester will be touring and playing gigs all over Nashville and the U.S., be sure to check out one of his shows and be enlightened.
For all things Black Cat Sylvester, check out : http://www.blackcatsylvester.com
For all things Synth Table, check out : http://www.synthtable.com
Here's a few more videos you can watch while eating Gobi Manchurian in honor of Black Cat Sylvester.

Takin' it back with Elated Bacon..
Latest from Black Cat Sylvester and Friends, Why So Serious ?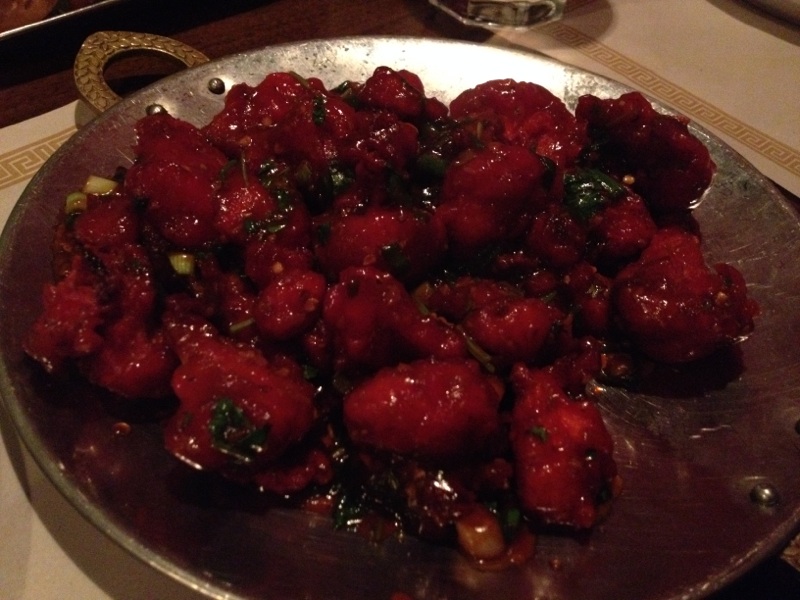 Now on to the food, I managed to do a little digging and find a decent recipe for Gobi Manchurian. It's a delightful and lightly breaded fried cauliflower dish tossed in a yummy chile sauce and is an excellent appetizer that you just can't stop eating. All in all, thank you to Black Cat Sylvester for breaking bread with Lhyme and sharing this amazingly flavorful dish with us.
GOBI MANCHURIAN
– 1/2 of a Large Cauliflower, chopped into florets
– 1 medium finely diced white onion
– 6 Cloves of Garlic, crushed
– 2 Tablespoons Tomato Sauce
– 2 Tablespoons Red Chile Sauce
– 2 Tablespoons Vinegar
– 3 Green Chiles, chopped ( pick your own heat level preference based on the chile you choose)
– 4 Teaspoons Soy Sauce
– 2 Teaspoons Corn Flour
– 3 Stalks of Green Onion, chopped
– Oil of choice for frying
For Batter :

– 5 Tablespoons All Purpose Flour
– 3 Tablespoons Corn Flour
– A small dab of red food coloring
– Sea Salt and Freshly Ground Black Pepper to taste
1) Heat a medium saute pan under medium high heat and add one tablespoon of oil and your onions. Saute for 1 minute.
2) Add green chiles and garlic. Saute until the onion has changed colors.
3) Add red chile sauce and tomato sauce. Saute for 2 minutes and then add the vinegar and soy sauce.
4) Add 1 tablespoon water and a teaspoon of corn flour. Stir until you get a very thick sauce. Set aside.
5) Now you will make your batter. In a bowl mix all purpose flour , the remaining corn flour, sea salt ,black pepper and red food color and water to make a batter that is neither too thin or too thick. Continue to add water until you get a nice batter that is not runny.
6) Heat oil in a frying pan to medium high heat and dip the cauliflower florets into the batter. Fry until crispy.
7) Remove the fried cauliflower from the frying pan and set aside on a paper towel. After the cauliflower has drained of excess oil, toss in sauce and serve with Naan. Yum !