Author: Chef Caitlin Howington

Let me begin this article by saying: Homemade is always better. Especially when it comes to something like waffles. I, unfortunately, am not an owner of a waffle maker and came across these lovely glazed waffles at my local market. It is essentially a donut in waffle form, and so I can imagine how much better these sandwiches could be if done with real waffles fresh off of the iron and then lightly glazed.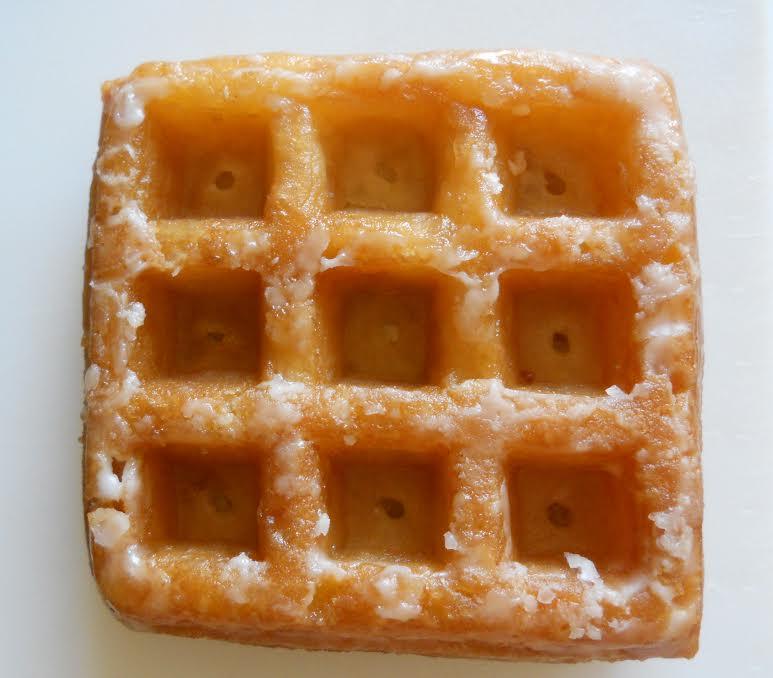 The gooey sweet glazed waffle with the subtle maple flavor of the ice cream is a combination that is truly reminiscent of one thing to me: brunch. Now I'm not saying you should be eating ice cream sandwiches for brunch all the time, or breakfast for that matter, but sometimes life is stressful and hey – you're an adult.
I'm a big fan of Ben Harper in the morning with a cup of coffee and breakfast. Specifically, Ben Harper and His Innocent Criminals – the album entitled "Lifeline." It's a gratifying way to ease into the day. My favorite track, "In the Colors," has a bit of funk reggae mixed in with an acoustic melody. Drift on over to the track "Paris Sunrise #7" for an acoustic instrumental. Remind yourself that there is beauty in simplicity. In your favorite cozy pajama pants, lie back, and treat yourself to one of these ice cream sandwiches.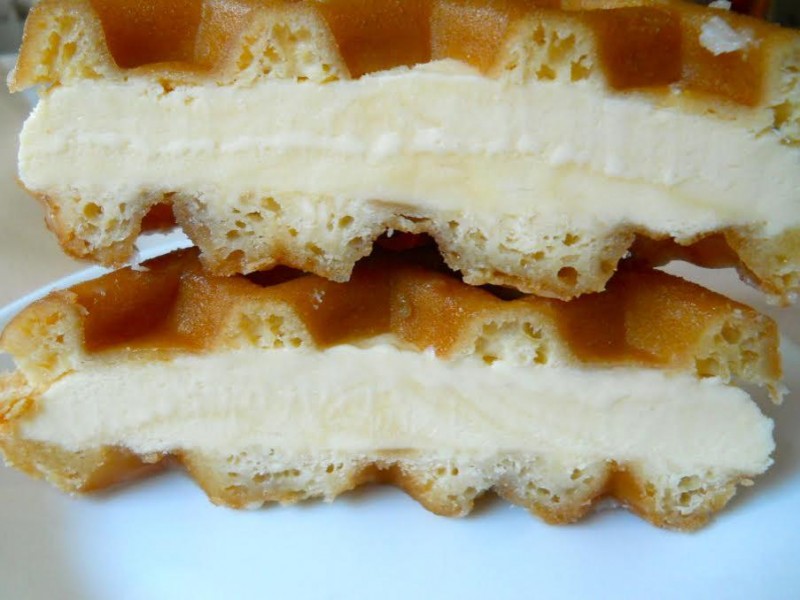 Maple Buttermilk Ice Cream
– ½ cup whole milk
– 1 cup buttermilk
– 1 ½ cup heavy cream
– 5 egg yolks
– 2 tablespoons sugar
– ¾ cup pure maple syrup
– ¼ tsp kosher salt
– ¼ tsp vanilla extract
In a medium saucepot, bring the cream and milk to a boil. Remove from heat and temper with egg yolks, sugar, and salt. Stir in buttermilk, and then pour through a strainer into a medium bowl. Stir in maple syrup and vanilla extract. Cool and then chill in fridge for at least 4 hours. Spin in ice cream maker according to manufacturer's instructions. Freeze for at least 2 hours.
– 6 glazed waffles or donuts, sliced in half
To build the ice cream sandwiches:
Working quickly, scoop about 1/2 cup of the ice cream onto one half of a waffle. Place another on top, smoosh lightly, and place in the freezer. Work through until all the ice cream has been used. If your ice cream is rock hard, stick it in the fridge for about 10-15 minutes or until it's easier to work with. And if it's too soft and runny, stick it in the freezer till it firms up. Once they have been built and the ice cream is firm, slice in half lengthwise.