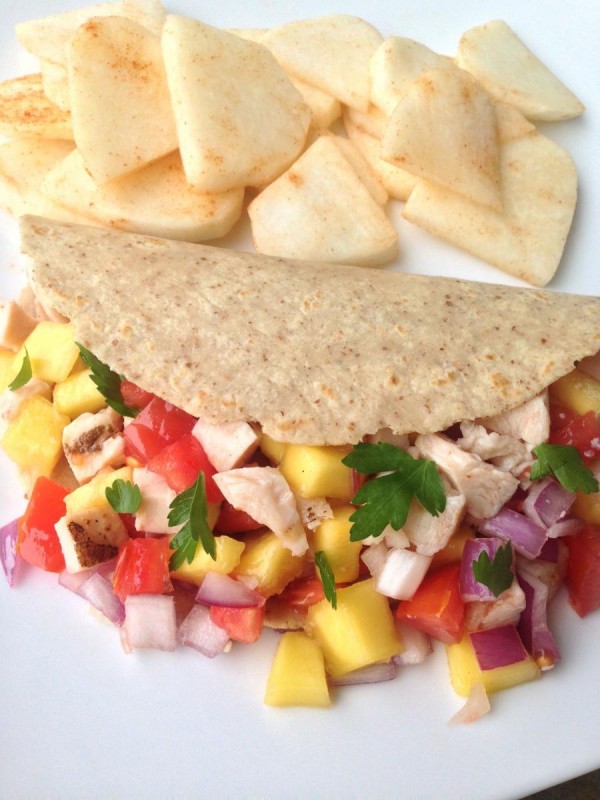 Author : Shap
Apparently Tacos are a big thing down in Austin,Texas aka Taco Town USA. With one of the most unique and dynamic taco cultures in the U.S., Austin is where you go to get a good taco according to Bon Appetit. We decided to pay homage to Blynd Birds' hometown by making some yummy chicken tacos served up with some chili lime jicama. A dish that's on the healthy side but still gives a nice kick with plenty of fresh flavor. Be sure to scroll down and checkout what Lhyme writer, Ducklord , has to say about all things Blynd Birds while you nosh on your latest taco creation.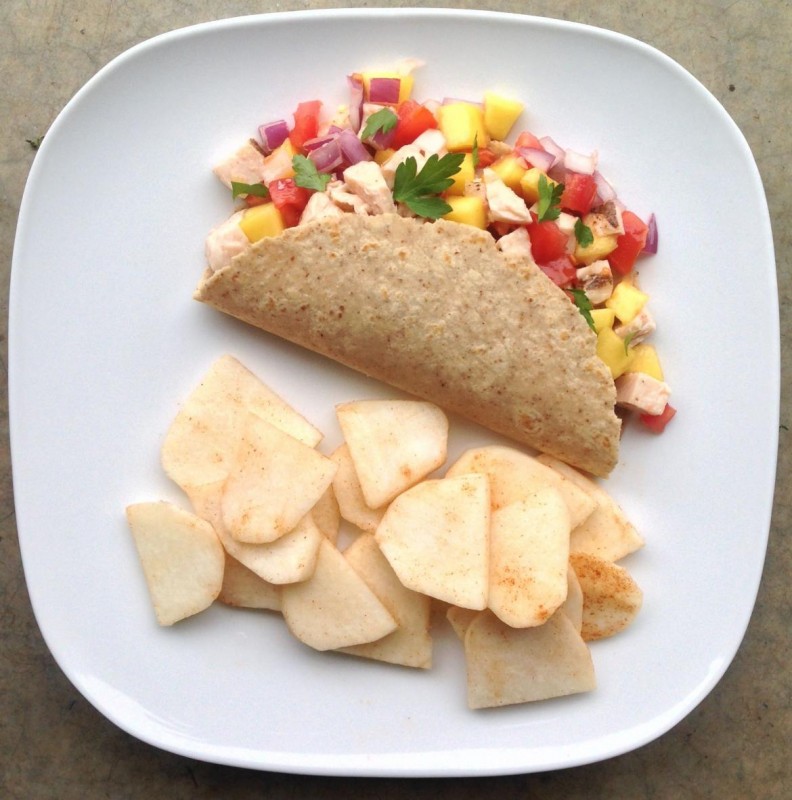 Recipe yields four servings
Limey Chicken Tacos with Mango Salsa
– 1/2 Cup Fresh Lime Juice
– 1 Teaspoon Ground Cumin
– 1 lb. Boneless Chicken Breast Halves, Skinless
– 1 Cup Mango, Chopped
– 1 Cup Tomato, Chopped
– 1/2 Cup Red Onion, Chopped
– 1/4 Cup Fresh Snipped Cilantro
– 1 Tablespoon Fresh Lime Juice
– 4 6-inch Low Carb Whole Wheat Flour Tortillas
Directions
1) For marinade, in a shallow dish combine 1/2 cup lime juice and the cumin. Add chicken, turning to coat. Cover and marinate in the refrigerator for half an hour, turning once.
2) In a medium mixing bowl, stir together mango, tomato, red onion , cilantro and one tablespoon lime juice. Set aside.
3) Drain and discard the marinade from the chicken. For a charcoal grill, place the chicken on the grill rack directly over medium coals. Grill uncovered for 12 to 15 minutes until the chicken is no longer pink ( 170 F). Be sure to turn the chicken once halfway through grilling.
4) Slice the chicken and serve with mango salsa in tortillas and with a side of Chile Lime Jicama; recipe to follow.
Chili Lime Jicama
– 4 Cups peeled Jicama, cut into small half-slices
– 1/4 Cup Fresh Lime Juice
– 1 Teaspoon Chili Powder
Directions
In a large mixing bowl, combine jicama, lime juice and chili powder. Toss until all pieces are coated with spice and juice. Divide to serve evenly among each plate.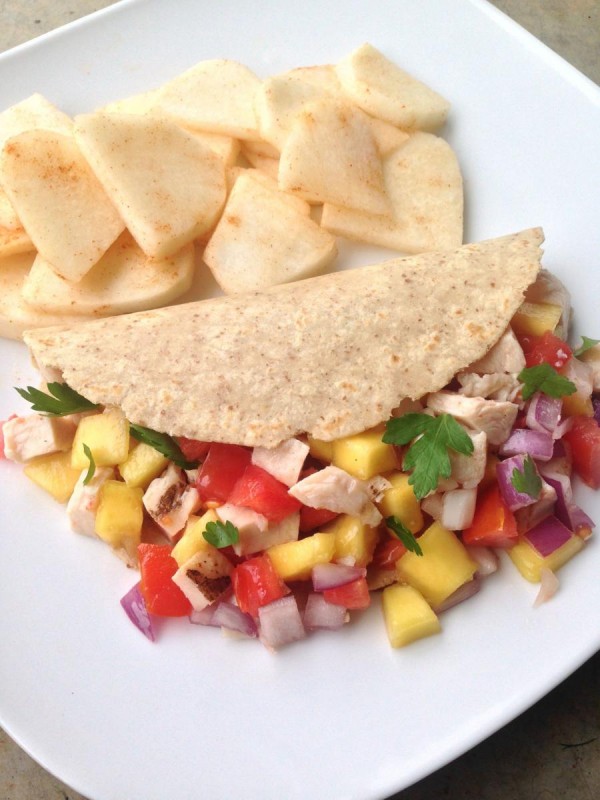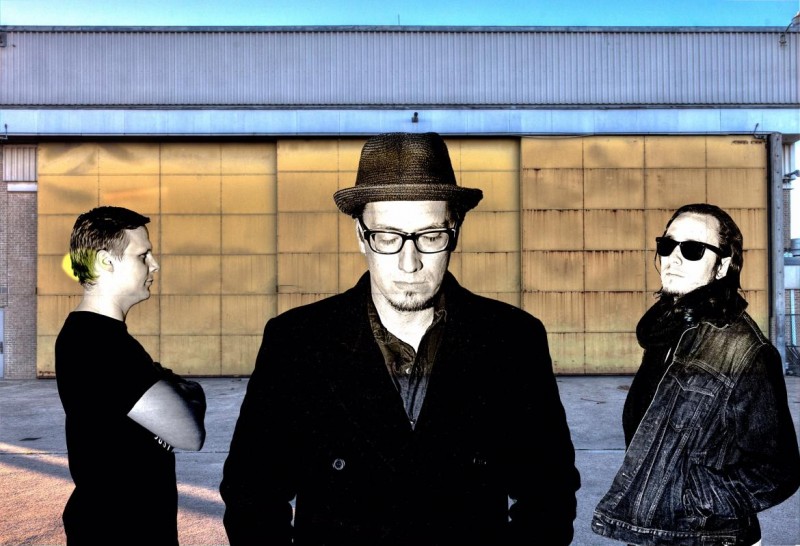 Author : Ducklord
And then it went through a house, blew everything up while you jumped not-so-heroically towards the reporter's camera, screaming in flames, while all hell broke loose behind you. Naked Gun-style. Hours later, the worst behind you, a lingering feeling in your gut that somehow everything's going to be better tomorrow. 'Cause Blynd Birds are there for you.
Bzzt. There it went. Gone. My main PCs SSD, a kind of "ultra fast hard drive" for the non-techies. It translates to "the bit of my main computer where the operating system itself, all its files and all my personal details use to live". Bye-bye SSD. And, with it, an invitation from Blynd Birds with a link to check them out. "Damn, I've got more important issues right now, I don't have time for this…" – hey, I'm always frank (but mostly Ody). I had to try to save whatever I could from my failing SSD before… BZZzt.
While waiting for a replacement to the first one's SSD, most of my recent work MIA after this electric nightmare, my beloved Xbox 360 RROD'd ("burnt") for good, a flat tire and a headache, to borrow a joke from a movie I can't quite recall, "if a truck had hit my dog as well, I'd be a Country song". It could happen, I guess, if I had a dog.
It was not all bad, though: I got my second PC up and running, I clicked on the link and let Yellow Houses flow around me. Thank the Giant Spaghetti Monster: it wasn't Country.
It all started Not Quite Right, with a hint of punk sprinkled on pure rock, the punchy sound you'd expect from a mutated version of Green Day passed through a meat grinder. I travelled through Yellow Houses, a bit mellower sound, a bit more "catchy", before slowing down for Joceline. That's when I realized the impressive feat Blynd Birds pulled off with Sure for Certain.
The group from Austin "plays sharp toothed, ragged, rock and ruin" – as their own description puts it. Created by Jared Blair (Lead Vocals, Guitar), with John Evans (Bass, Backing Vocals), Sam Powell (All Keys) and Simon Hilsman (Drums), they recorded Sure for Certain with Grammy winner Stuart Sikes (The White Stripes, Modest Mouse, Cat Power, Black Joe Lewis, The Sword, etc.). Jared "…was asked to list his ten favorite bands, and dammit if eight of them weren't from Texas", as we learn from the Bio page on their official website. That's the "feat". And that's also a bit of a problem.
Sure for Certain sounds like a mixtape with favorite bits and pieces from other artists we know and love, distilled to their pure essence. Not just "sharp toothed, ragged, rock and ruin". You know how Gorillaz sound… well, exactly like what they are, a virtual supergroup, with different artists lending "a part" of their sound to the whole, each album changing, morphing into something new and fresh? Blynd Birds do the same in one album, six songs. It's like Tom Petty decided to sing with Offspring, while doing his best impression of Sid Vicious. And that's one song. Next one's different.
The reason that's a bit of a problem? Sure for Certain is great, with each and every track ranging from good to great. But if it was a trip, it wouldn't be a single flight, a singular trip to a faraway land, but a road trip with frequent stops and constant changes of scenery. That's not a bad thing per se – no need for everything to dwell in the shadow of The Dark Side of the Moon. It feels, though, like six songs aren't enough for the common threads of Blynd Birds' music to sink in.
There's two ways to look at this: as a fragmented tribute to lots of already well-known, beloved artists, nurtured with love and care but still afraid to leave its nest. Or as the first steps of a soon-to-be-awesome group, finding its voice while stepping on all the right – but slippery – stones. I'm leaning more towards the second school of thought.
I guess what all this translates to, as the Collective Internet Wisdom would put it, is "we need moar!" (to form an opinion). It was a good appetizer. Where's the main dish?
For all things Blynd Birds : www.blyndbirds.com
Twitter @blyndbirds