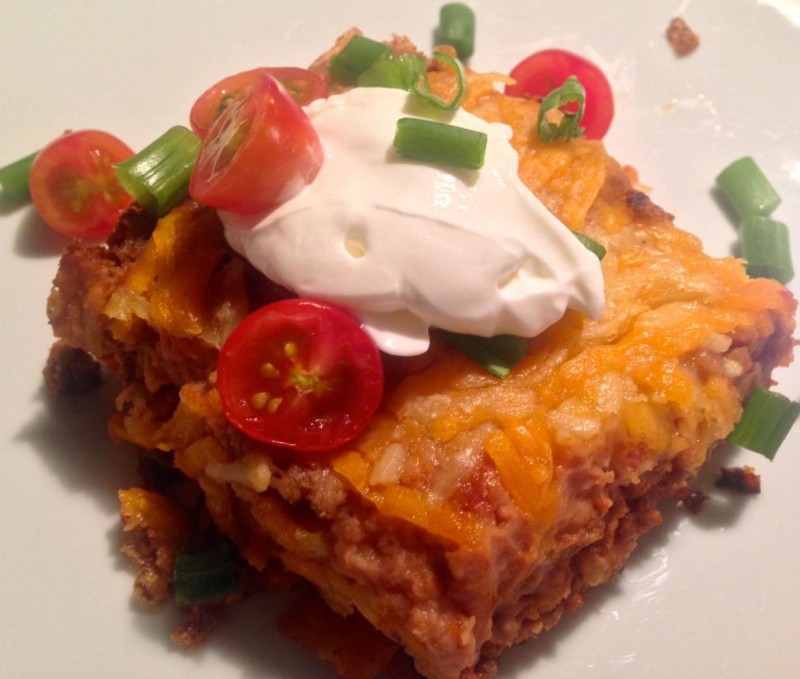 According to TMZ, Charli XCX has a favorite food in America and that is Doritos Tacos. Using that inspiration, I decided to make a Doritos Taco Casserole in honor of Charli XCX. I'm going to be completely honest here..there's nothing healthy, gluten-free or low fat about this recipe. So if you're looking for something that's easy on the waistline, this is not the recipe for you. However, if you enjoy a good Nacho Cheese Dorito from time to time and love beef tacos, this is right up your alley. Its salty, cheesy and just plain bad for you just like a Doritos Taco.
My recipe is inspired by East 19th Street Treats.
Be sure to scroll down while your casserole bakes and check out what Prashant Bajpai has to say about all things Charli XCX.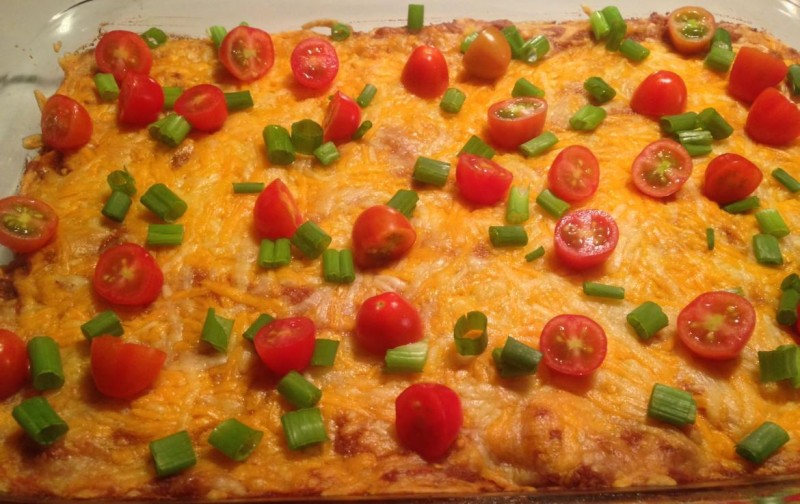 Doritos Taco Casserole
Ingredients
– 1 lb Ground Beef
– 1 4 ounce can of Green Chiles
– 1 Standard Bag of Nacho Cheese Flavored Doritos
– 1 Lb of Shredded Cheddar Cheese ( I used the four cheddar kind)
– 1 14 ounce can of Refried Beans ( I used to vegetarian kind to opt out of the lard)
– 1 8 ounce can of Organic Tomato Sauce
– 1 Pack Ortega Reduced Sodium Taco Seasoning
– 1.5 Tablespoons Sour Cream
– 1 Pint Sour Cream for Serving
– 1 Cup Grape Tomatoes, sliced in half
– Sliced Green Onions for Garnish
Directions
1) Preheat the oven to 350
2) Spray non-stick olive oil spray on a fry pan and brown the ground beef and green chiles together on medium-high heat. When browned, add the tomato sauce and taco seasoning to the ground beef and remove from heat.
3) In a small saucepan, heat the refried beans on medium-low heat for about 5 minutes until warmed through. Add the 1.5 tablespoons sour cream and set aside.
4) In a 8 x 11.5 baking dish, crush up the Doritos to cover the entire bottom with a thin layer of crumbs. Next cover the layer of Doritos crumbs with half of the ground beef mixture, spreading it out evenly. Then cover it with the refried beans and top with half of the cheese. Repeat the same pattern again and top with remainder of cheese.
5) Bake for 25 minutes. Allow the dish to cool for about 10 minutes before serving.
6) Top with tomatoes and green onions. Serve with a dollop of sour cream on top of each serving.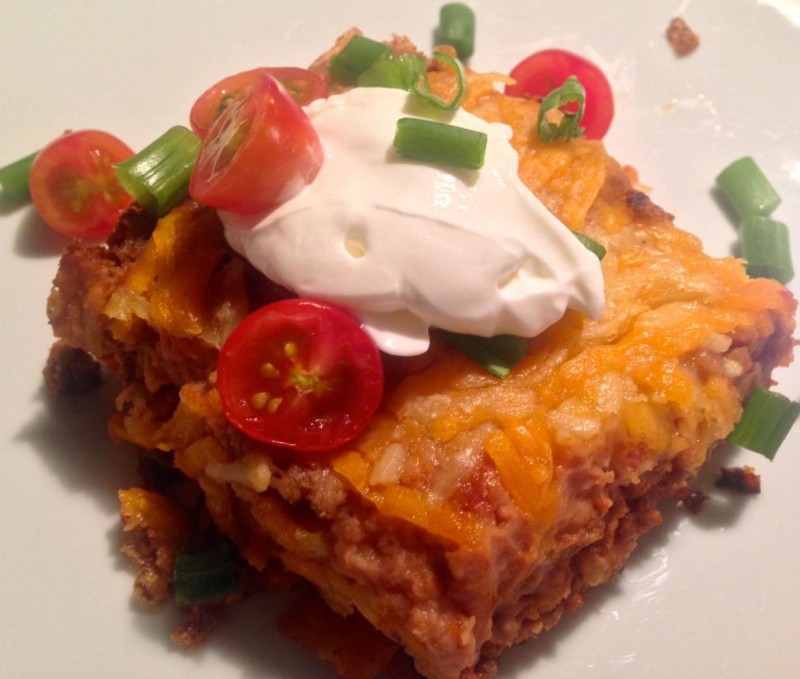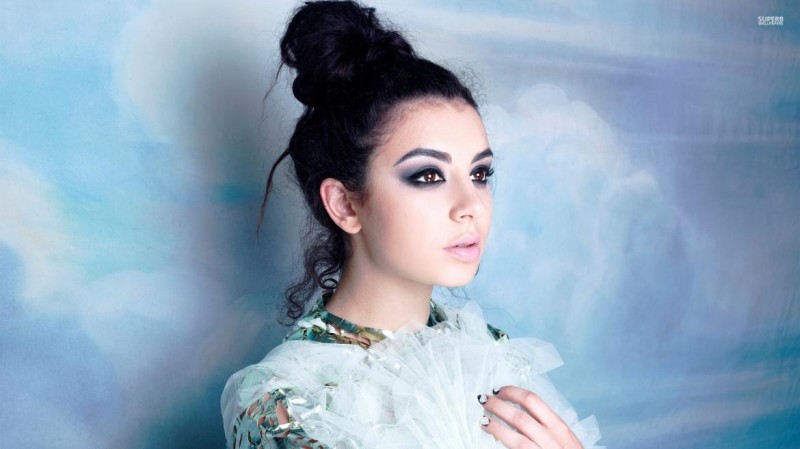 Author : Prashant Bajpai
"I crashed DJ warehouses with my mum when I was 14" is a phrase that most teenagers could definitely put down on their list of 'Top 10 Things More Likely to Happen than the Apocalypse'. For Charlotte Emma Aitchison, it's the story of her life.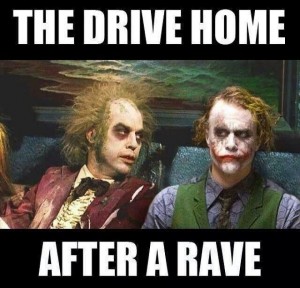 Better known to the world as Charli XCX – the hottest young pop sensation to hit the mainstream shores since Lorde, Charlotte had the privilege of being the daughter to a couple of incredibly supportive parents with enough 'cool' running through their veins to make Snoop Dogg smile and Dr. Phil frown.
In fact, her father even helped her record her 12-track pseudo-debut album at the age of 14 that she used for promotional purposes to get a head-start in the game.
Unfortunately, her background story is often falsely misinterpreted as that of a stereotypical silver-spooned pop princess who never had to struggle. It's an unpleasant assumption for me to digest because the story a mum from a modest household investing in her daughter's future by accompanying her to dingy rave parties doesn't sound like something that could be taken from the pages of 'Rich Kid Career Building 101'.
Her early career involved confrontations with a number of bald Simon Cowell clones who believed that brushing her hair and looking the part was more important to sell records than acting the part.
After dropping out of college to focus on her recording career, she signed with Asylum Records in 2010, and released an EP in 2012 named You're the One, followed by a sweet mixtape called Heartbreaks and Earthquakes.
https://www.youtube.com/watch?v=AOPMlIIg_38
Charli XCX may be a mainstream pop star, but style is anything but generic. Her tunes are a blend of eccentricities inspired by the works of Justice, early Madonna, Britney Spears, Kate Bush, and Uffie. However, if you're looking for a breezy Demi Lovato pop theme to drive back home from high school to, then you're looking in the wrong place. She's not one of them new wave hipster acts either.
Charli XCX's pop styling is accentuated by a gangsta goth pop edginess that inspired her cut-throat choruses and prominent bass style, as well as a spooky Bjork-esque etherealness hovering over it.
Her tunes would be the perfect accompaniment to a birthday brunch party in a classic '60s American diner with candy cane psychedelia and free vodka-cranberry cocktails for everyone.
Her breakthrough moment came rather unexpectedly through a song about reckless teenage rebellion with a 90's twist, which she casually wrote by screaming into the computer for half an hour one fine day. That song went on to be credited as Swedish duo Icona Pop's monster hit – "I Love It".
Yes, Miss XCX sets herself apart from her competition by engaging in a free-flowing creative songwriting routine that helps her squeeze out the pretentious production overkill enforced by hit-seeking executives. It helps bring the signature edgy and electric hooks to the fore in songs like "Fancy" and "Boom Clap", which leave you wondering with this one very poignant question in your head: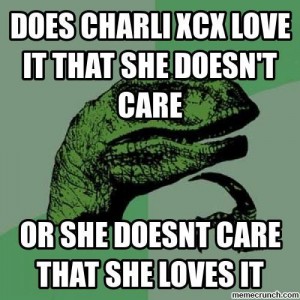 Despite her mainstream success, she continued to expand her sonic horizons by experimenting with punk music to churn out more hit singles by risking her edgy pop queen formula of success. Charli XCX truly is a refreshing package of pop dynamite with an explosive unpredictability that will keep you coming back for more.