Author : Shap
Chris Mann, the artist dedication that started it all for Lhyme 🙂 If anyone knows anything about my favorite artists and music tastes, you know I'm a huge Chris Mann fan and have been a fan of this flawless classically trained vocalist for almost a decade now. The video above is just a nugget preview of his Christmas Special on PBS , Home For Christmas. This Christmas special is a must watch to experience absolutely beautiful interpretations of Christmas favorite ballads. From "Have Yourself a Merry Little Christmas" featuring Martina McBride to " O Holy Night ". Your holiday celebrations just would not be complete without experiencing this Mann.
Opera-trained vocalist Chris Mann's 2013 holiday album Home for Christmas: The Chris Mann Christmas Special combines the former The Voice contestant's 2012 EP, along with selected highlights from his PBS concert performance. Here we get his studio versions of such classic songs as "O Holy Night," "O Come All Ye Faithful," and "Ave Maria," as well as live recordings from his PBS special recorded at Sony Pictures Studios. Definitely make sure to buy and download this holiday treasure ASAP 🙂 And if you like what you hear , check out http://chrismannmusic.com/ for upcoming dates for Chris Mann In Concert coming to a city near you.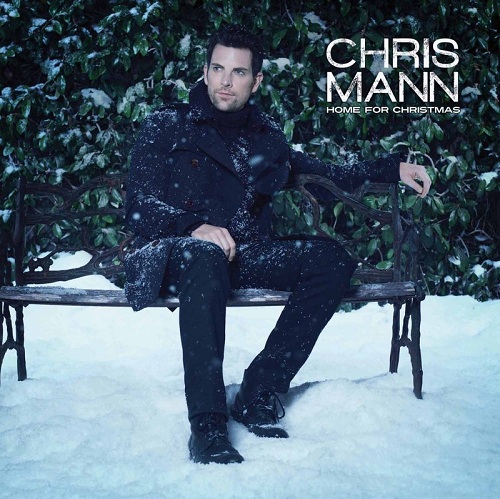 When I think of Chris Mann and food , I am immediately drawn to make classic, timeless and simple dishes. I thought about Chris going to Europe to perform in an Italian Opera after his graduation from Vanderbilt University and decided to make a simple, classic Italian dish. Tuscan Chicken is easy, delicious and it makes a great leftover Italian Chicken Sandwich when you're rushing to hit last minute holiday shopping. I paired it with some light Italian beans to really give this dish a simple Tuscan feel you can enjoy while listening to Home for Christmas on a cold winter day. Enjoy !


Tuscan Chicken With Italian Sauteed Beans
Ingredients for Chicken
– 4 ounces fresh mozzarella cheese, thinly sliced
– 1 lb. boneless chicken cutlets
– 1/2 teaspoon sea salt
– 1/4 teaspoon pepper
– 2 tablespoons extra-virgin olive oil
– 1/4 cup white wine
– 1 cup fresh pre-sliced mushrooms
– 1 bag fresh baby spinach leaves ( 5 – 6 ounces)
– 1 can Italian-style diced tomatoes ( drained) ( 14.5 ounces)
Directions
1) Preheat large saute pan on medium high for 2 to 3 minutes. Pour olive oil in the pan, then add chicken; cook 3 to 4 minutes on one side or until golden.
2) Turn chicken, add remaining ingredients ( except cheese) and cover ; cook 4 to 5 minutes or until chicken is 165 F.
3) Remove pan from heat. Top chicken with cheese and cover; let stand 2 to 3 minutes to melt cheese. Serve.

Ingredients for Italian Sauteed Beans
– 3 fresh basil leaves
– 2 tablespoons extra virgin olive oil
– 2 1/2 teaspoon minced garlic
– 2 ( 15 to 19 ounce) cans cannellini beans ( drained and rinsed)
– 1/4 cup white wine
– 1/2 teaspoon dried Italian seasoning
– 1/2 teaspoon sea salt
– 1/2 teaspoon pepper
Directions
1) Stack basil leaves and roll tightly; slice thinly into fine ribbons.
2) Preheat large saute pan on medium for 2 to 3 minutes. Pour oil in the pan and then add garlic and all remaining ingredients except basil to the pan.
3) Cook and stir for 8 minutes.
4) Stir in the basil and reduce heat to low. Cook for 2 minutes. Serve with chicken and sliced Italian bread.