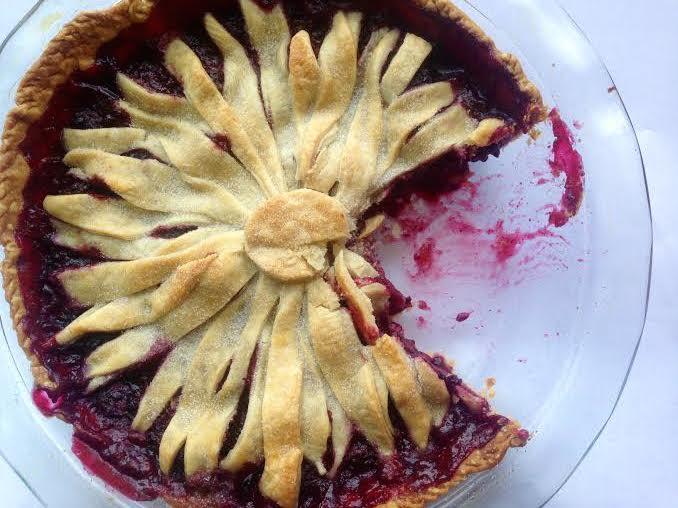 Author : Shap
Dolly Parton is hands-down one of my favorite people in music ever ! Love love love her. Dolly's kind, generous and gracious personality is the perfect compliment to her music. Jolene just happens to be in my top ten best songs of all time. Lhyme has been long over due to create feature on this talented Queen and Parton is no stranger to good Southern cooking.
I adapted this recipe from "All Day Singing and Dinner on the Ground" written by Willadeene Parton, Dolly Parton's sister. Apparently, the Parton family have quite a few recipes that have been handed down in their family. This recipe is for the Parton Black Raspberry Pie, however, I was unable to find Black Raspberries so I substituted Blackberries. If you're lucky enough to find some Black Raspberries, be sure to use them for this recipe. This pie has tart yet sweet flavors of the berries paired with a delightful buttery crust that says , "Southern cooking is so damn good !."
I got creative and made a flower-top lattice for this pie because I felt this dessert needed to have a soft, feminine touch as its dedicated to the lovely Dolly Parton. Get creative with your lattice for your pie as well. Not only is it fun to be different, but I believe being unique is one of Dolly's strongest characteristics, so her pie should reflect that as well.
Protip : Tony Perrin, who was kind enough to sample and review the finish product , advised to let the pie sit over night after its baked. The congealed filling of the pie from resting overnight makes it absolutely delicious the following day, but feel free to serve it "fresh out the oven"….this pie is yummy fresh or rested 🙂
While your pie is baking, be sure to scroll down below and check out what comedian, Kevin Janaway, has to say about all things Dolly Parton and how we love her so much ! Enjoy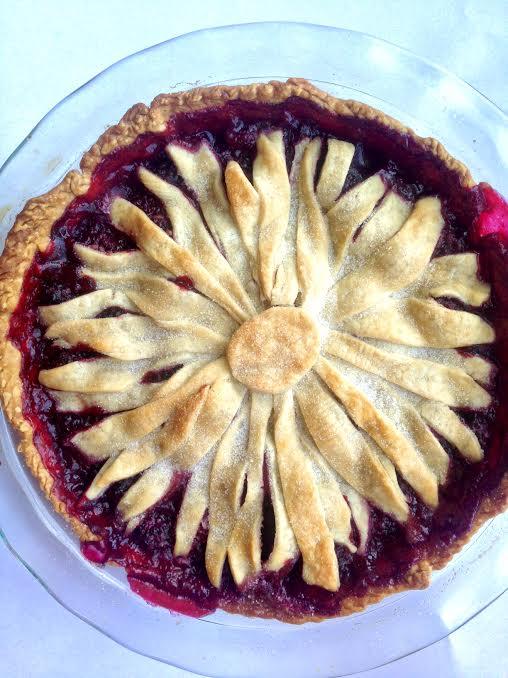 Parton Family Blackberry Pie
Ingredients
– 5 Cups Fresh Blackberries , washed
– 1 Tablespoon Freshly Squeezed Orange Juice
– 1/3 Cup All Purpose Flour
– 1/4 Teaspoon Sea Salt
– 2 Pie Crusts , Unbaked ( you can use store bought or make your own from scratch…your call here)
– 2 Tablespoons Milk
– Granulated Sugar, for garnish
Directions
1) Preheat oven to 450 F
2) Lightly spray a 9 inch pie pan with non-stick baking spray and place one of the unbaked pie shells into the pie pan.
3) In a small mixing bowl, combine the flour, sugar and sea salt until well incorporated.
4) In a large mixing bowl, gently toss the blackberries with orange juice and the dry flour mixture.
5) Place the pie filling in the unbaked pie shell in the pie pan. Place your lattice on top of the pie in whichever style your prefer; or you can simply top the second unbaked crust on top, crimp with edges and decoratively create vents in the center of the top crust.
6) Brush the top of the pie with milk and lightly sprinkle with granulated sugar.
7) Bake at 450 F for 10 minutes. Then remove the pie from the oven and reduce the heat to 350 F and bake for 30 minutes.
8) Allow the pie to rest for about 15 minutes and then sprinkle with more granulated sugar top. Serve.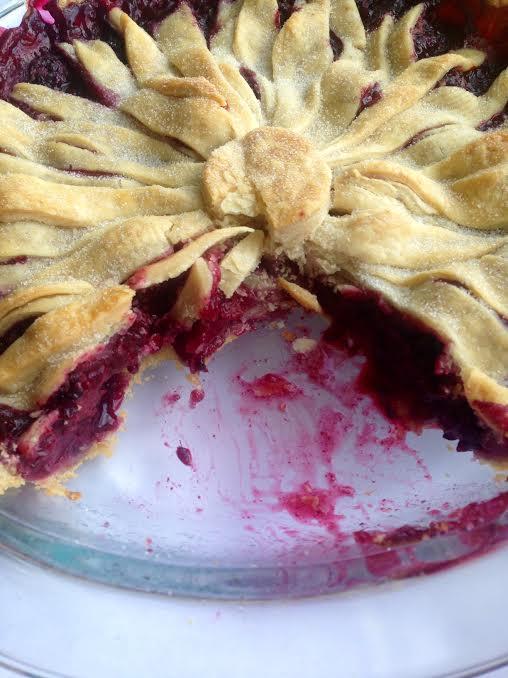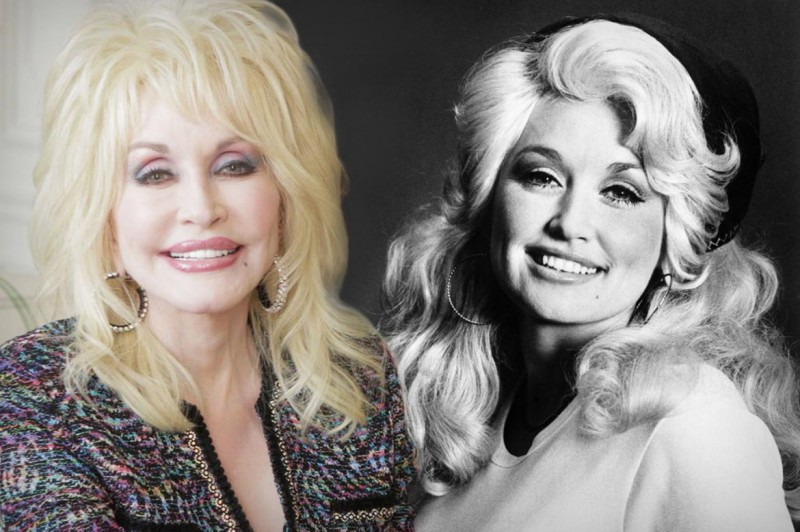 Author : Kevin Janaway
"We may not have Space Mountain, but we've got Twin Peaks," says Dolly Parton indicating her busty boobs, while referring to her awesome them park, "Dollywood." She's a real treasure all the way from Tennessee. She originated such hits as "Jolene," "Coat of Many Colors," and of course, her break out song, movie, and later Broadway Play, "9 to 5." What a way to make a living? She also has a new media project in the works, profiling her life and career.
What's your favorite Dolly Parton movie? I like "9 to 5," "Steel Magnolias," and "Straight Talk." She's great in everything, and makes you want to make "A Joyful Noise," every time she comes on screen.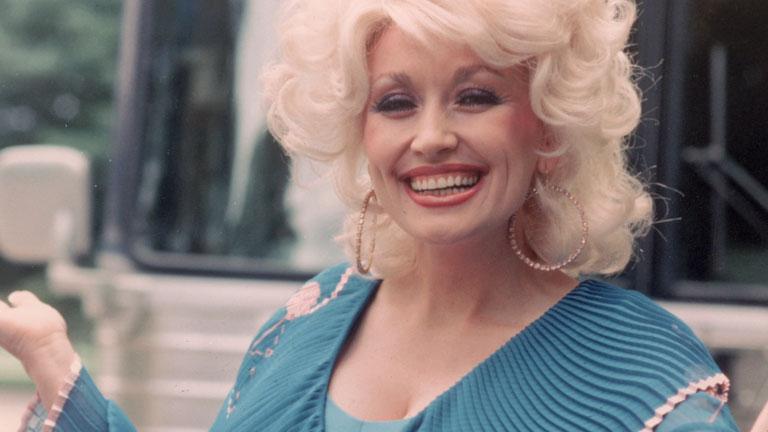 She was and is a really smart business person. She originated the song "I will always Love You." She said that Elvis wanted to sing that song. Dolly said, he would have sung it if she gave up over half of the publishing rights. Luckily, Dolly refused. She said for a while she wondered what would have happened if Elvis had sang it? Later, when Whitney Houston sang it, it was even bigger. Dolly joked, about "I Will Always Love You," as, "When I sang it, I could open a bank account, when Whitney sang it, I could buy the bank."
And yes, one time I did see Dolly Parton going into a building as I was coming out. She was petite. I said, "Hey Girl. I'm from Tennessee too!" She said "Hi!," and smiled real big. She was a big sweetheart. She was then in charge or producing "9 to 5," the Broadway Musical, which later ran on Broadway for almost five months.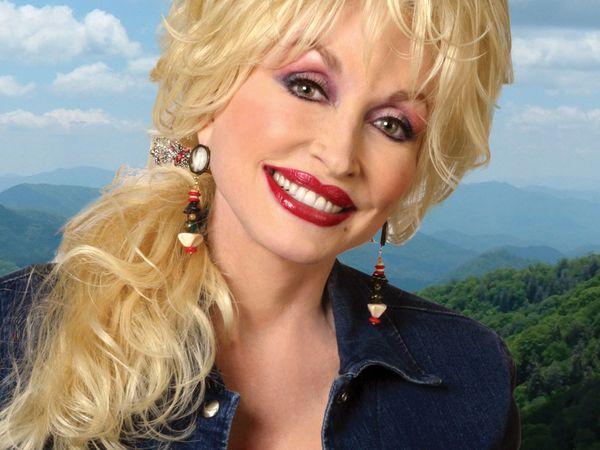 In conclusion, one of the greatest contributions Ms Parton has made is in her home town area of Tennessee. She grew up around many people, including her own father, who did not know how to read or write. She knew many Appalachian people who did not have access to the education they should have, and it limited their lives.
Dolly Parton created "The Imagination Library," which mails one book per month to each child from the time of their birth until they enter kindergarten. Currently over 700,000 children receive books every month and it has expanded to other parts of America, Canada, and Australia. She gives away over eight million FREE books annually.
It was during this time that Dolly Parton wrote her own cookbook, "Dolly's Dixie Fixins: Love, Laughter, and lots of Good Food." This brings us to a great question? What foods do you enjoy while taking part in Dolly's contributions? Would it be a corndog, or cotton candy at Dollywood? Or maybe hot chocolate while reading one of her books to your child? Maybe some Tennessee casserole, or a German chocolate cake? Who knows?
I hope Dolly keeps on keeping on. She often joked that, "when I'm old , I'll still be (doing what I do) and looking like a tramp." LOL. Good for her. Dolly, you are not a tramp, and we "will always love you!"