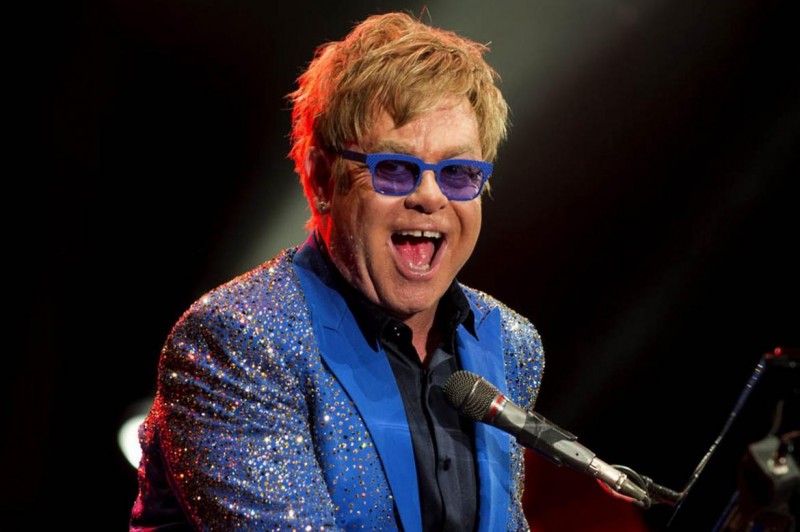 Elton John is one word, Supreme. The Rocketman is a legend and trailblazer who deserves a great cookie recipe in his honor. Kevin Janaway asked for it and so he shall receive it; a cherry cookie recipe that is full of holiday goodness and far from your average cookie…much like Elton himself.
These babies are a nice change from the usual Christmas Cookie. They're' packed with chocolate, oats, maraschino cherries and sinful white chocolate. Go ahead…you'll thank me later. Oh and don't forget to scroll down below the recipe and allow Comedian Kevin Janaway to enlighten you on all things Sir Elton.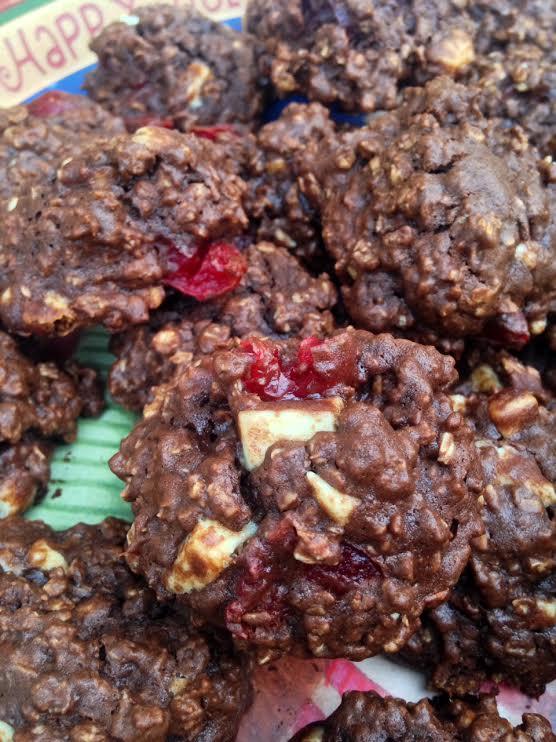 Step Into Christmas Cherry Chocolate Supreme Cookies
(Makes 3 dozen cookies)
Ingredients
– 2/3 Cup All Purpose Unbleached Flour
– 1/2 Cup Unsweetened Cocoa
– 1 1/2 Teaspoons Baking Powder
– 1/2 Teaspoon Sea Salt
– 1/2 Cup Butter, Room Temperature
– 1/2 Cup Granulated Sugar
– 1/2 Cup Packed Light Brown Sugar
– 1/3 Cup Milk
– 1 Large Egg
– 1 Teaspoon Vanilla Extract
– 2 Cups Uncooked Old Fashioned Oats
– 4 Ounce White Chocolate Baking Bar, Chopped into 1/4-inch pieces
– 1/2 Cup Maraschino Cherries, Chopped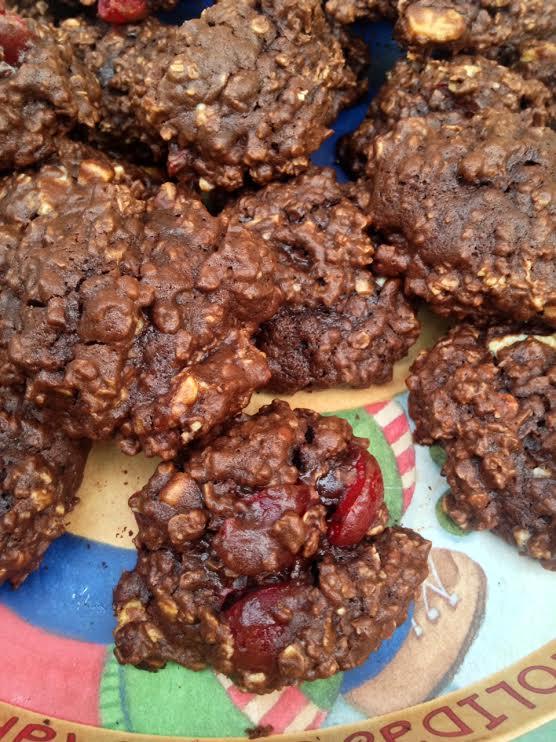 Directions
1) Preheat oven to 375. Combine flour, cocoa, baking power and sea salt; set aside.
2) Beat butter and sugars together with electric mixer in a large bowl until light and fluffy. Then add the egg, milk and vanilla. Make sure to scrape down the sides of the bowl.
3) Gradually add the flour mixture. Stir in oats, cherries and white chocolate. Stir until well blended.
4) On a non-stick or greased cookie sheet, drop overflowing tablespoons of batter. Set each cookie 2 inches apart on the cookie sheet.
5) Bake for 10 minutes. Remove cookies to wire cookie racks and cool completely. Serve.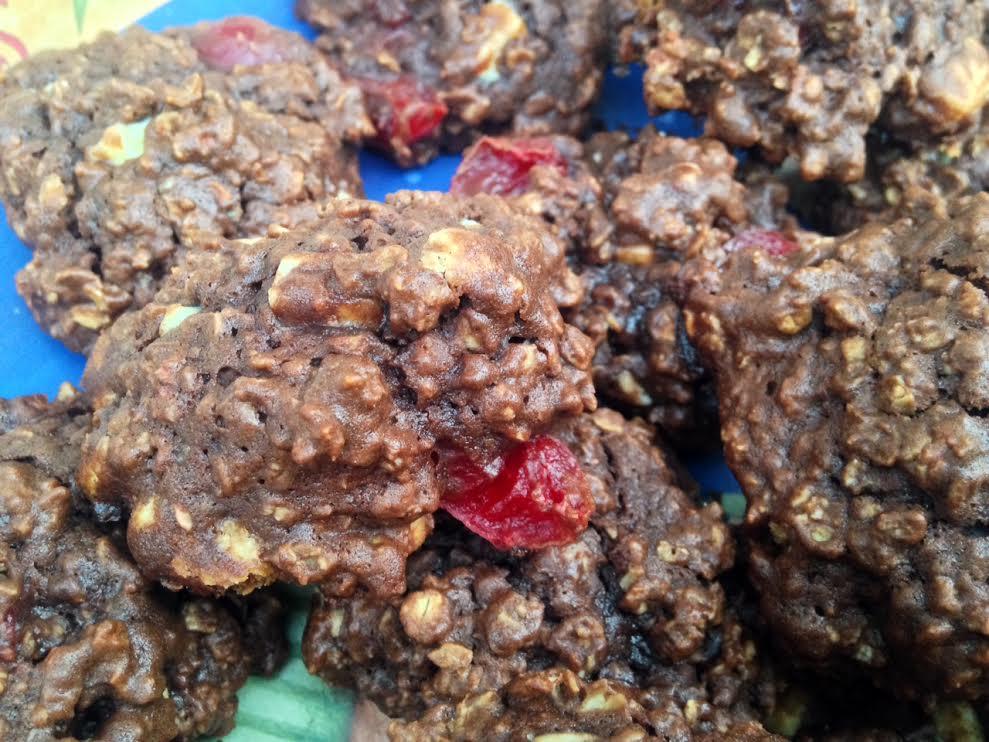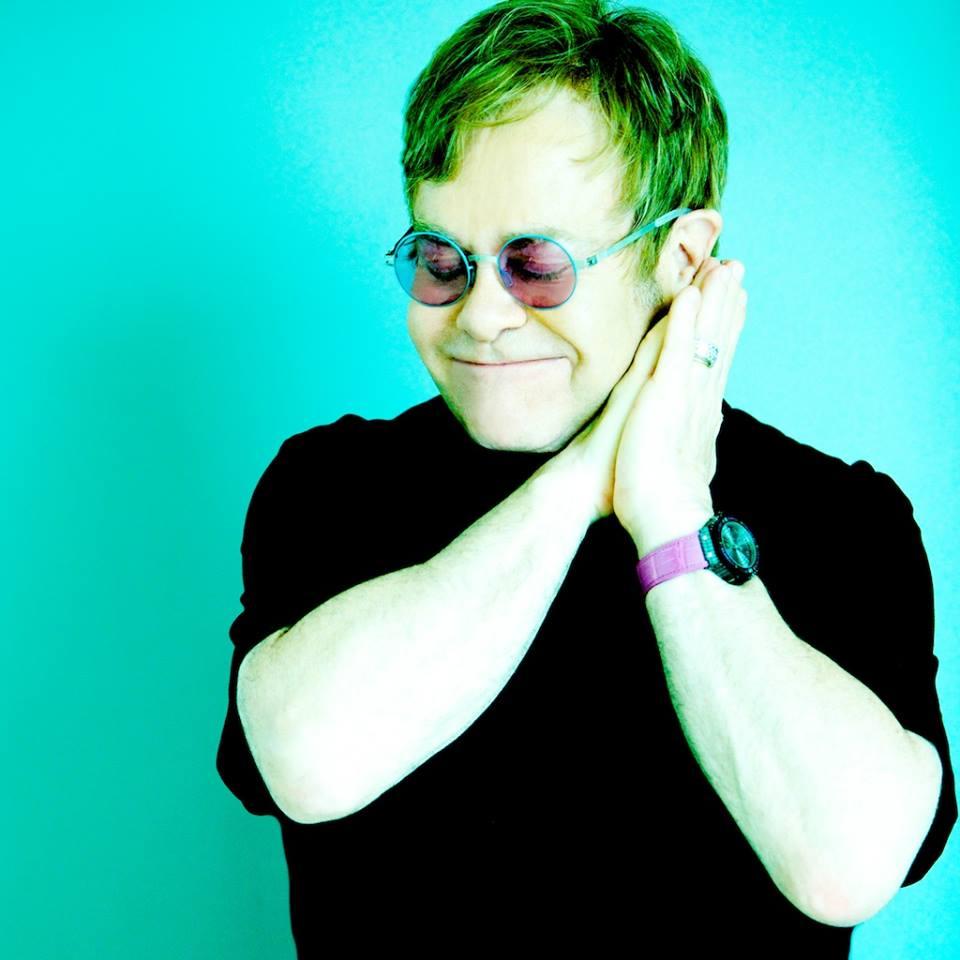 "The Bitch is Back"- The Elton John Story
He overcame, drug addictions, alcohol addictions, bulimia, and being a gay person before it was allowed. He also went down in history with his pop culture associations with Marilyn Monroe and Princess Diana. Elton John's music stood the test of time, pretty much every single song. Furthermore, closed-minded people who claim they "don't live that lifestyle," and that all gay people are disgusting, always have Elton John songs at their weddings. Elton John could be singing in a feather boa and astronaut glasses, and those same hypocritical people would be at his concert singing all the words to his songs. He has an alleged current net worth at four-hundred-forty million dollars. Pretty good for someone overcoming all those obstacles.
Even though Queen Elizabeth allegedly resented celebrities/famous musicians being involved in Princess Diana's Royal Funeral, Elton John performed at that funeral, The Queen's Diamond Jubilee, and was made Sir Elton John CBE (Order of the British Empire). He also redid his version of "Candle in the Wind," the best selling single of all time.
Sir Elton John is such a profound and obviously gifted musician it's very startling that it still took him a long time to become acclaimed and that he really had to pay his dues. After an early band he was in dissolved, Elton John failed leading vocalist auditions for King Crimson (that Elton John is better than) and other bands. John paid his dues by writing lyrics or music for other people's songs. He also played piano, and sang backup vocals on many songs for other artists that never became as famous as songs he would later do on his own.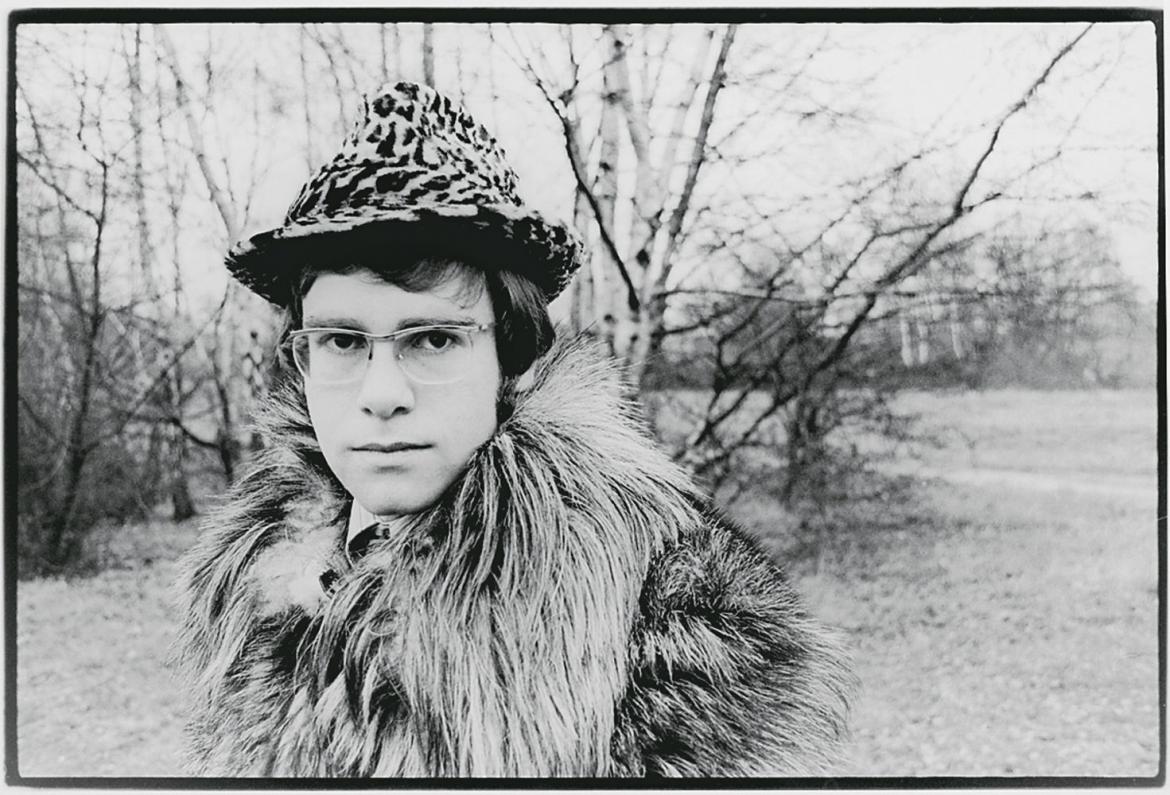 He eventually came out with the hit, "Your Song," in 1970, which was number eight on Billboard Charts. He followed this with "Crocodile Rock," "Daniel," "Honky Cat," and many others. It was during this time that Elton John started developing issues with addictions. He was one of the first celebrities to say, "when you've got two hundred people a day telling you, 'you are the greatest,' you start to believe it." He became more isolated at this point in his career, and no one could tell him he was wrong. It was around this time in his life, got treatment for alcohol, drugs, and bulimia all in the same place, "Someone Saved My Life Tonight." Hence, this sequence of events inspired "the Bitch is Back, stone cold sober, as a matter of fact, "was his return and he was bigger than ever.
Elton John continued his prolific career with Grammy wins and creating hit songs for "The Lion King," and "Aida." He led an outstanding career, but "I won't go Breaking Your Heart," and continue this article all day.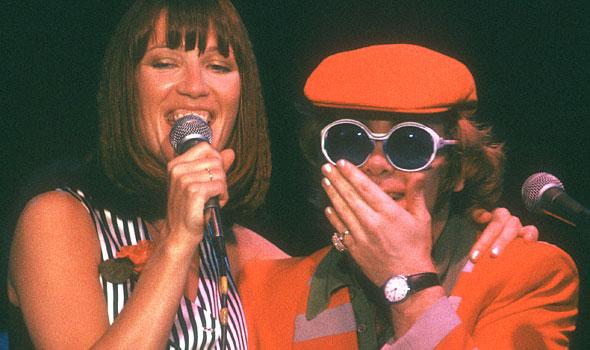 What treats do you think Elton John likes? I don't know? Everything, he was bulimic after all. Probably Royalty snacks? Whatever those are? After learning, he performed at the Queen's diamond Jubilee, I am really craving some Cherries Jubilee.Or how about a mint julep? Maybe something sweet like "Daniel," whoever he was? Maybe Elton John and Daniel enjoyed aphrodisiacs, before David Furnish came into his life? LOL. Guess we'll never know. Maybe sweet and sour chicken? I am in the mood for that. Or perhaps a nice steak, like the Lion King would eat? I wouldn't want to throw that up. I've also been in the mood for cotton candy lately. Not that that really impacts anything. LOL.
Enjoy Cherries Jubilee, Cherry vodka, Cherry coke, whatever you want, and do it all while rocking out and chillin' to Elton John and all his zillion amazing/classic/timeless songs on Pandora. And that's "The Circle, the Circle of Life."
This lovely article today was brought to you by Kevin Janaway, Comedian/Actor/Viral Personality
Twitter-Lusciouskevin
"Like" me on Facebook