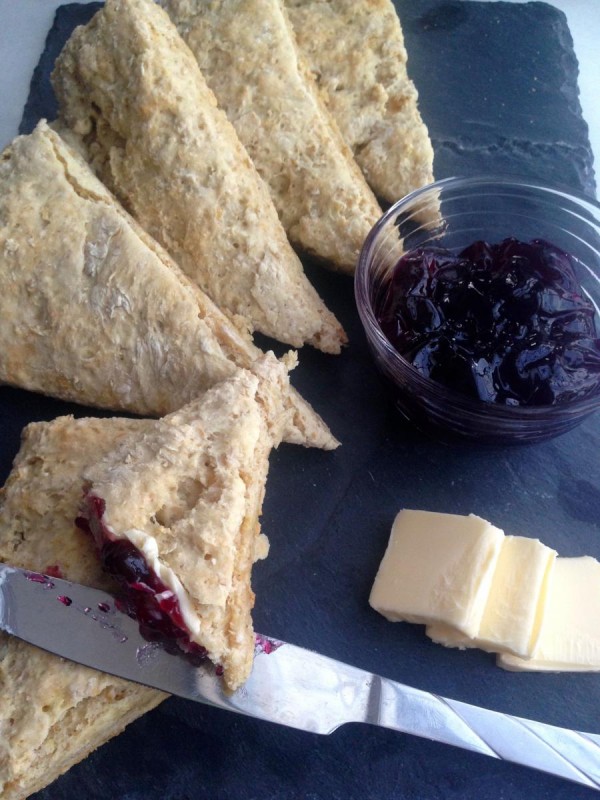 Garfunkle and Oates inspired me to make a recipe that called for oats being that the word "Oates" is in their band name. I kept it simple this time; there's no deep meaning or inspiration behind this recipe.They're a comedy/folk duo so I decided to make simple Irish recipe with oats that has somewhat of a "folky" feel to it. But nonetheless, its still a yummy dish to nosh on in honor of this band.
Just in time for St. Patty's day, I decided to make Irish Oat Cakes. These chewy bread cakes have been fed to children in Ireland for many years , in the belief that vigorous chewing would strengthen their jaws. They're low in fat and high in fiber , and go great with some butter and jam of choice.
Be sure to scroll down below while your cakes are baking and find out what Molly Callaghan has to say about all things Garfunkle and Oates.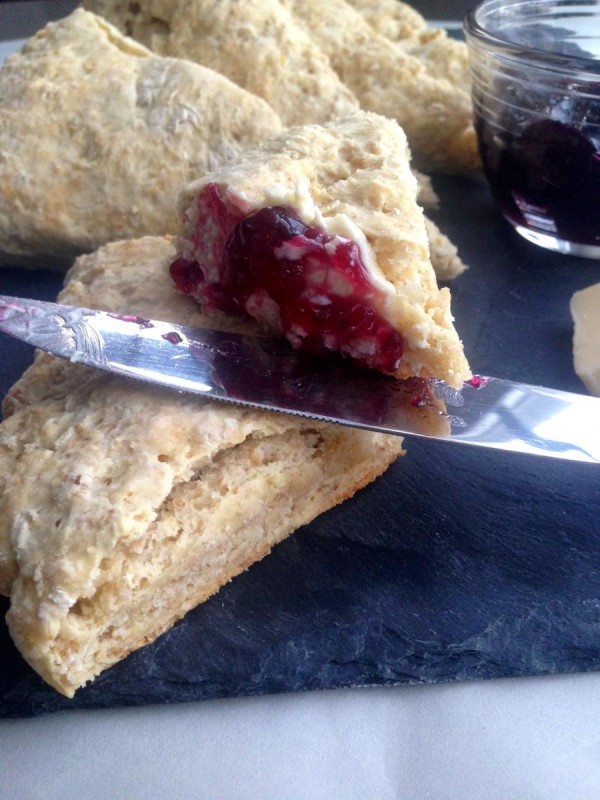 Irish Oatcakes
Ingredients
– 2 cups uncooked , old-fashioned rolled oats ( not instant)
– 2 cups Buttermilk
– 2 1/2 cups sifted bread flour
– 1 teaspoon baking soda
– 1/2 teaspoon baking powder
– 1 teaspoon sea salt
– Nonstick olive oil cooking spray
Directions
1) A day ahead, combine the oats and buttermilk in a small bowl. Blend thoroughly, cover, and refrigerate overnight.
2) The next day, preheat the oven to 350 degrees. Remove the oat mixture from the refrigerator.
3) Combine the bread flour, baking soda, baking powder and sea salt in a large bowl. Slowly add the oat mixture and stir with a wooden spoon 20 to 30 times until you have smooth dough.
4) Grease a baking sheet with the oil spray. Turn the dough onto the baking sheet, and use your hands to form a round, cake-shaped loaf, about 1″ thick. Use a pizza cutter to cut the dough into quarters. Move the quarters apart slightly , but keep them in the original shape.
5) Bake until the cakes are light golden brown and firm to the touch, 30 to 35 minutes. Cool slightly on a rack and serve with butter and jam.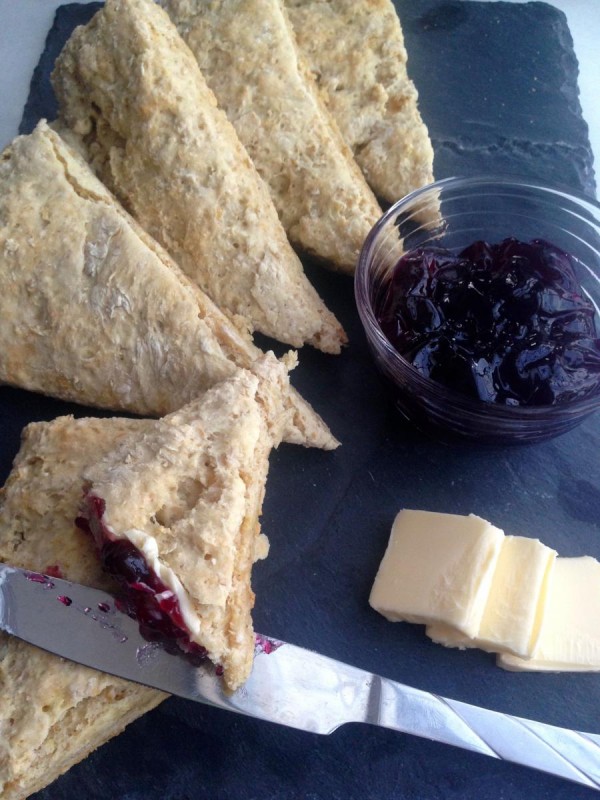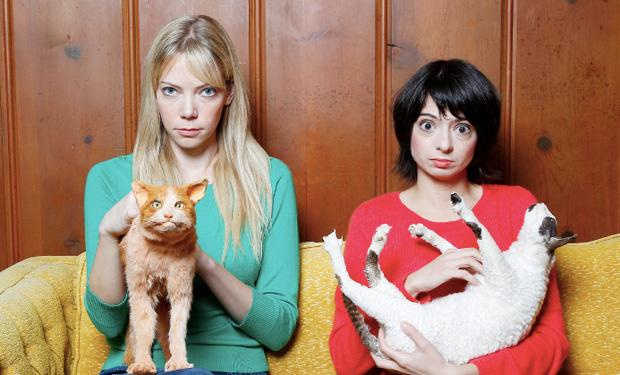 Author : Molly Callaghan
Comedy and music have always been a great pair. Throughout the past decade, we have seen resurgence in the popularity of this genre, primarily due to media outlets such as YouTube, which allow unknown artists to become practical celebrities overnight. Comedy artists such as Bo Burnham, Flight of the Conchords, and Demetri Martin have also played an integral role in bringing musical comedy back into the limelight, but it is a pair of adorably quirky ladies from the internet who are giving them all a run for their money.
Riki Lindhome and Kate Micucci are their names and they make up the comedy-folk duo Garfunkel and Oates. They first became noticed after uploading their songs onto YouTube, but it was their performance on The Jay Leno Show in 2009 paired with Lindhome's stint on the TV show Scrubs which got people to really pay attention. Since then, they have gone on tour, released multiple albums, and currently star in their own show on IFC.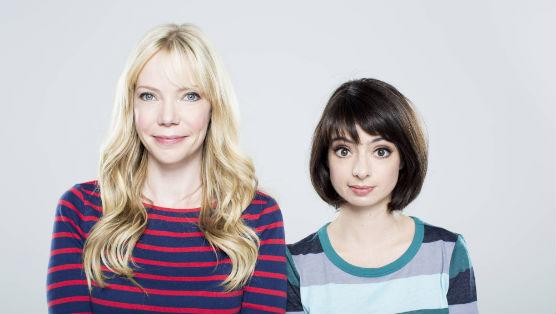 Armed with a ukulele and an acoustic guitar, these seemingly innocent ladies spout out story-songs with surprisingly raunchy lyrics. What makes them so great is that they're simple and relatable – they take their inspiration from clever observations of everyday life. They aren't afraid to take awkward moments and put them on a pedestal – saying to their audience, "you think these things too, don't lie."
A great example is one of their earliest songs, "Pregnant Women Are Smug." The lyrics are just as straightforward as the title, claiming "everyone knows it, but nobody says it, because they're pregnant." It's something that has crossed the minds of most people at some point, but is usually kept quiet for the sake of politeness. Garfunkel and Oates aren't interested in politeness, they're interested in comedy. Are women across the county going to be offended by their song? Absolutely. And that's what makes them so great.
Another characteristic shared amongst their repertoire are sharp cultural references. Their song, "The Fade Away", describes the act of going on a date, feeling no chemistry, then avoiding them and disappearing with no explanation. It is filled with rapid-fire references from pop culture to politics – many of which are from before these two were even old enough to walk.
"Not the Good Wife type like Christine Baranski
So I'll pull out and leave like I'm Roman Polanski"
The juxtaposition of the sweet, doe-eyed young girls strumming happily on their instruments and bawdy lasciviousness of their songs create a truly striking visual. Their material is unforgiving and brutally honest – two traits that are necessary in comedy. I personally can't wait to hear what they come up with next – it's going to be rude, it's going to be smart, and you can bet your ass it's going to be funny.