Valentine's Day has always been one of my least favorite holidays from my single days to my taken days. The one part of Valentine's Day I do enjoy celebrating is the release and consumption of so many chocolate covered confections. In honor of this holiday I was inspired by Mia Wray's love of Nutella and created a chocolate covered hazelnut crisp sans the cheesy typical Valentine's Day motifs. This recipe celebrates the cookie, the crisp, the hazelnut, Mia Wray and the chocolate all in one delectable treat you can enjoy as couple or down with love.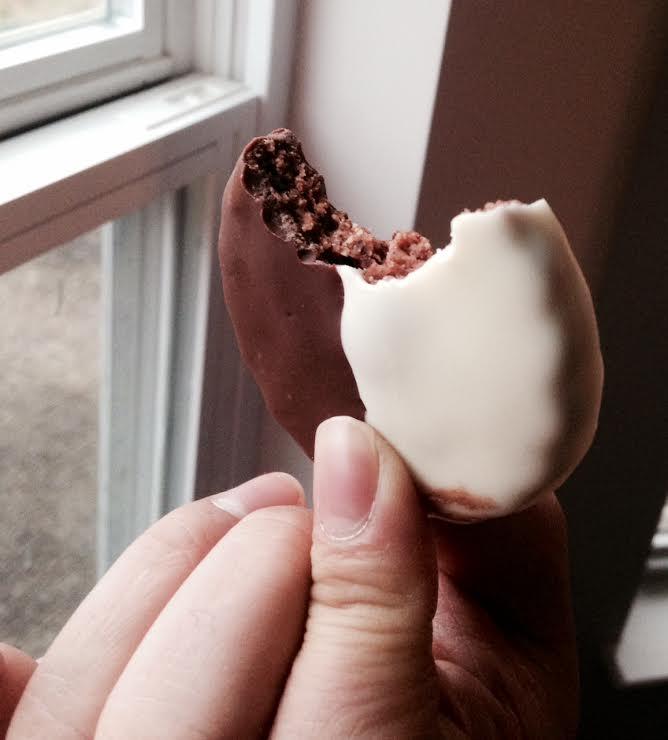 Check out the recipe for these yummy sweets and scroll down below the recipe for my interview with the lovely and talented Mia Wray while your chocolate sets 🙂 Happy Valentine's and Not Valentine's Day to you all !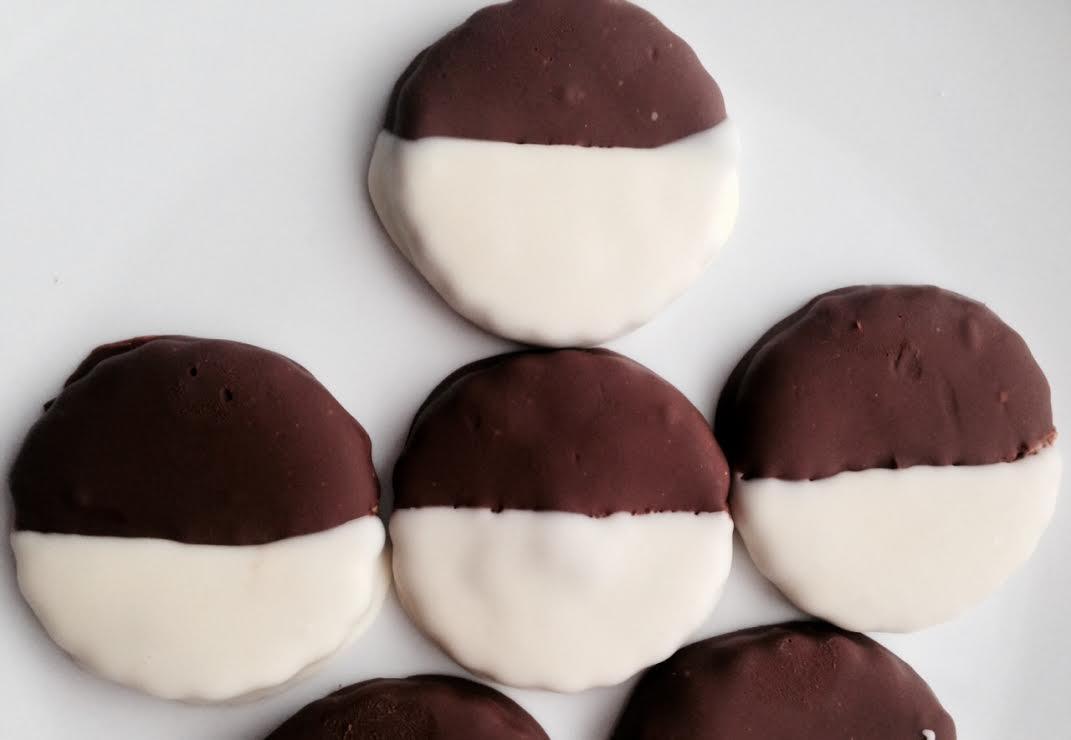 Hazelnut Black and White Chocolate Crisps Recipe
Ingredients
– 3/4 cup semisweet chocolate chips
– 1 1/4 cups all-purpose flour
– 3/4 cup confectioner's sugar
– 2/3 hazelnuts, pulverized
– 1/4 teaspoon instant espresso coffee powder
– pinch of sea salt
– 1/2 cup butter, softened ( 1 stick)
– 2 teaspoon pure vanilla extract
– 1 ounce semisweet chocolate
– 4 ounces white chocolate
– 2 teaspoons shortening, divided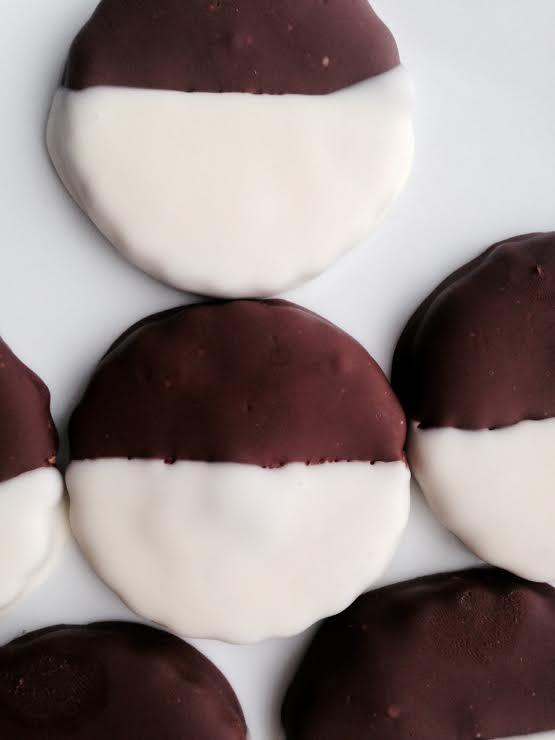 Directions
1) Preheat oven to 350 F. Line cookie sheets with parchment paper. Melt chocolate chips in top of double boiler over hot, not boiling water. Remove from heat; cool.
2) Blend flour, sugar, hazelnuts, coffee powder and sea salt in a large mixing bowl. Blend in the butter, melted chocolate and vanilla until dough is stiff but still smooth. Refrigerate the dough for about 30 minutes.
3) Roll out the dough, one fourth at a time, to 1/8 inch thickness on lightly floured surface. Cut out with 2-inch scalloped round cutter. Place 2 inches apart on the prepared cookie sheets.
4) Bake 7 to 8 minutes. Cookies should not be quite firm and should not brown. They will puff up during baking and then fall again once cooled. Remove to racks to cool.
5) Place semisweet and white chocolate in separate small mixing bowls. Add 1 teaspoon of shortening to each bowl. Place bowls over hot water; stir until chocolates are melted and smooth.
6) Dip cookies, one at a time, halfway into semisweet chocolate. Place on waxed paper; refrigerate for about 30 minutes until the chocolate is set. Dip the other halves of the cookies into white chocolate; refrigerate until set. Store cookies in airtight container in cool place.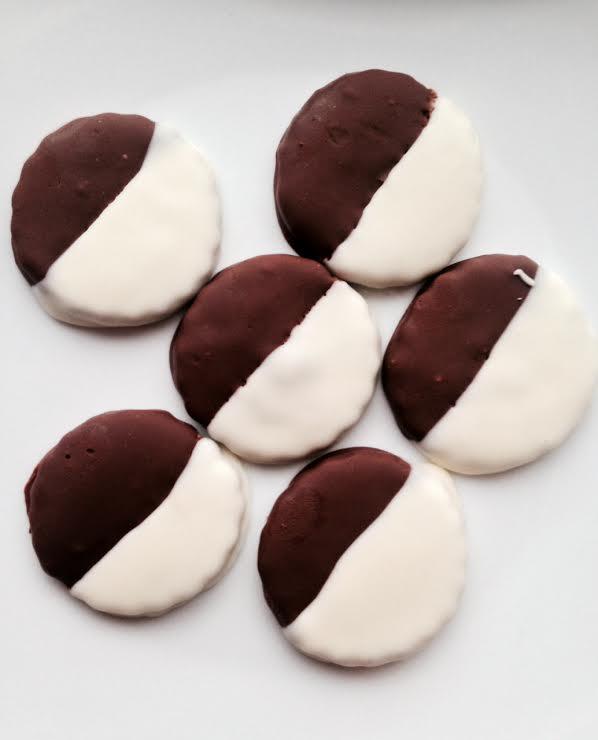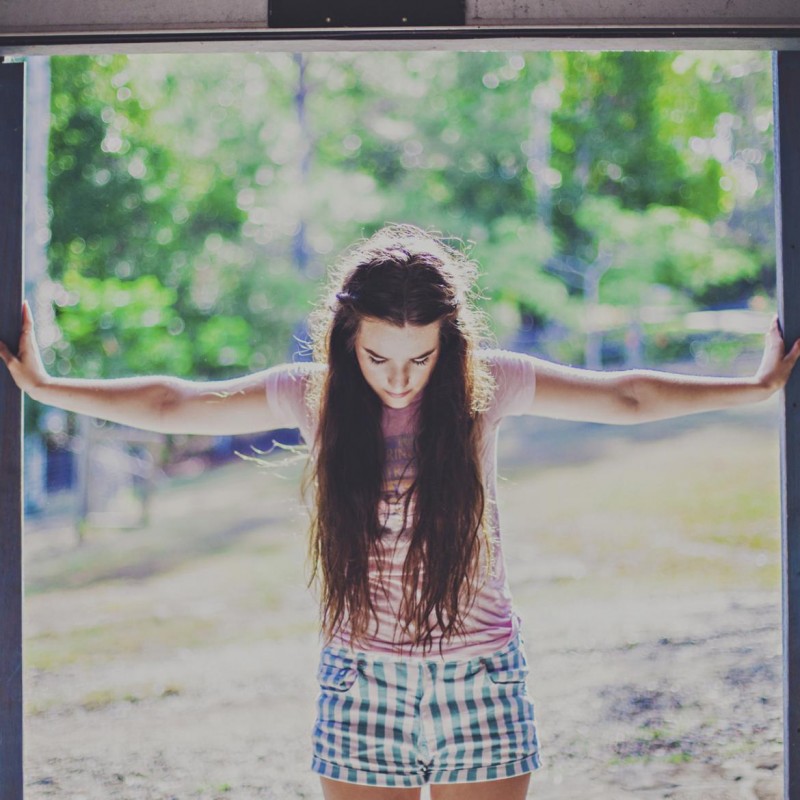 At the young age of 11 years old, Mia Wray had a piano she inherited from her Grandpa moved into her bedroom. She began experimenting with music and has been experimenting with it ever since. "I fell in love with the concept of making my own music, " says Wray.
I had the opportunity to chat with Mia Wray while she was in Nashville playing at the Bluebird Cafe and got the chance to find out about Mia's musical and food tastes.
Mia describes her style as classic with some acoustic/pop influences that have been nurtured by talents such as Gabriel Aplin, Bob Dylan and Laura Marling. Wray talks about how appreciative she is to Gabriel Aplin and Laura Marling in helping her to cultivate her craft.
Mia signed to Mushroom Music Publishing in late 2012, followed by a series of shows at the Woodford Folk Festival at the end of 2012. In the fall of 2014, Mia Wray was busy with her Living Room Concert Tour, where she performs a live acoustic set in various locations in Australia in fans' living rooms. Wray took the concept of touring into her own hands and made the effort to engage her fans with her music beyond simply attending a show. Wray brought her music directly to them…a great way to gain a personal connection with fans.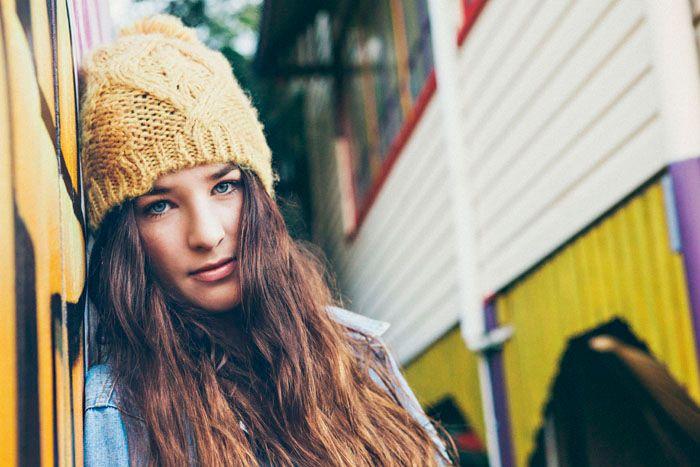 Wray's goals for 2015 ? Touring and heading to the studio to release her first EP. She spent 2013 and 2014 writing and performing locally along with building her online presence…its now time for the debut EP.
Wray caught my attention with her original songs such as Forever Falling and Go. I love her soft and subtle sound paired with strong and soulful lyrics. Mia Wray surely needs to be on everyone's radar of up and coming musicians.
Now on to the food ! When I asked Mia what her all time favorite dish is; Mia's immediate response was her mom's vegetarian lasagna that always reminds her of home. In the savories family, Wray loves fresh roasted vegetables and tri-color roasted potato chips. On the sweet side of foods, she's a big fan of Jenis Ice Cream in Nashville, Oreos and Nutella.
Mia's love of Nutella and Oreos inspired me to make a good chocolate cookie that's white and black with a lovely chocolate hazelnut crunch in the middle. If that's not fabulous I don't know what is. Make sure to try these cookies out while listening to some of Mia Wray's great original songs and covers.
For all things Mia Wray : http://www.miawray.com/