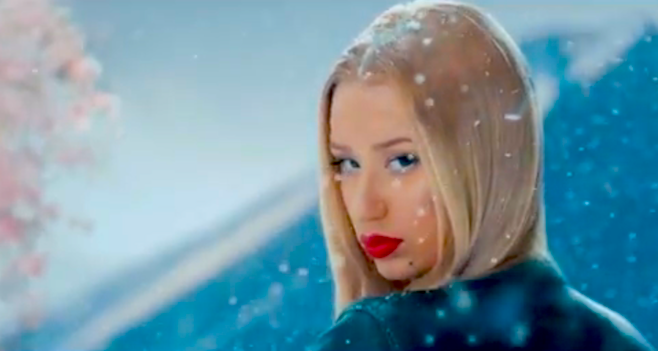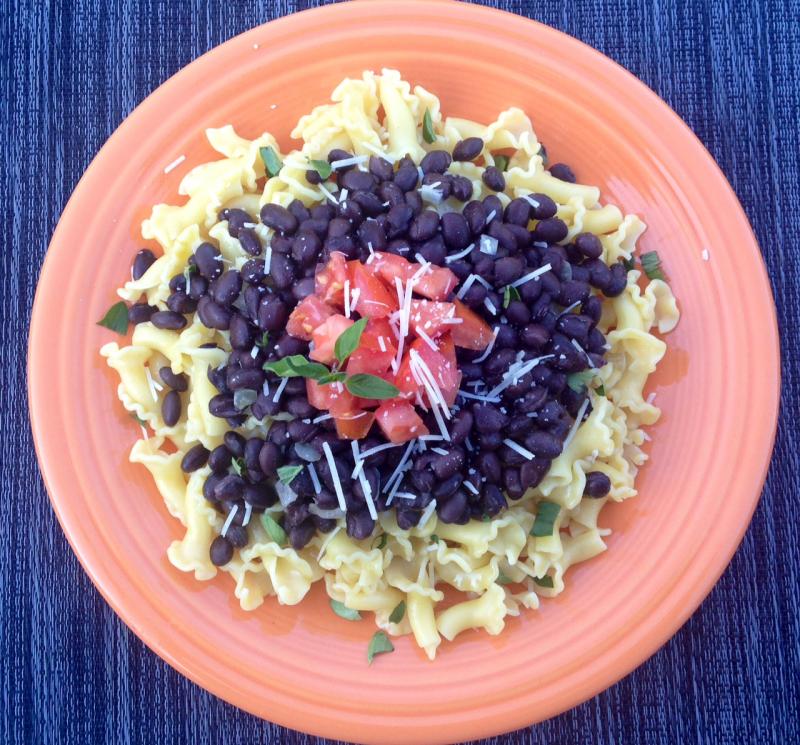 Iggy Azalea's latest single "Black Widow" featuring Rita Ora is the perfect inspiration for our Black Widow Pasta Recipe. One thing I can say about this recipe : "you're gonna love it until you hate it."
Black Widow is a simple , flavorful and comforting pasta dish that's a great " what's in my cupboard ? " dinner. Feel free to use any kind of pasta you like. Orzo is a great substitute. I used Campanelle pasta because of its ruffled edges and feminine look in honor of Iggy Azalea. The fresh Oregano, Balsamic and Black Beans are great flavor combinations topped with some yummy fresh Parmesan. Sour cream or Greek yogurt could also be a great topping for this dish.
Don't forget to scroll down while you're cooking Black Widow Pasta and enlighten yourself a la Iggy Azalea.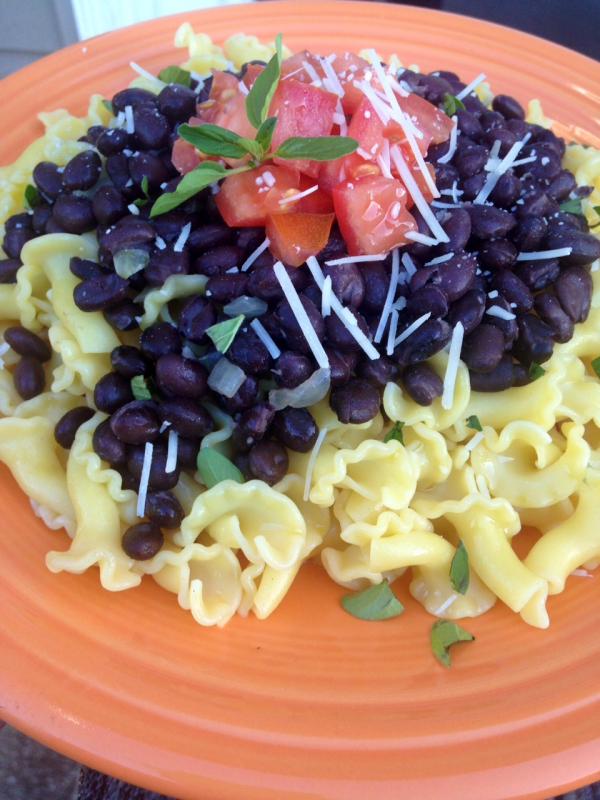 Black Widow Pasta
Ingredients
– 8 Ounces of Pasta of Choice
– 3 Tablespoons EVOO
– 1/2 Cup Spanish Onion, Chopped
– 2 Cloves Garlic, Crushed
– 2 ( 16 oz.) Cans of Black Beans, Drained and Rinsed
– 2 Teaspoons Fresh Oregano, Chopped ( 1 for garnish)
– 3 Tablespoons Balsamic Vinegar
– Sea Salt and Freshly Ground Black Pepper to taste
– 2 Tablespoons Fresh Shredded Parmesan ( optional for topping)
– 1 Tablespoon Sour Cream ( optional for topping)
Directions
1 – Cook the pasta according to package directions and drain well.
2- Heat EVOO in saute pan on medium-high heat and add onions and garlic. Cook for about 3 minutes until onion is wilted.
3- Stir in Black Beans, Oregano, Sea Salt, Black Pepper and Balsamic Vinegar. Simmer for 4 minutes and serve over hot pasta.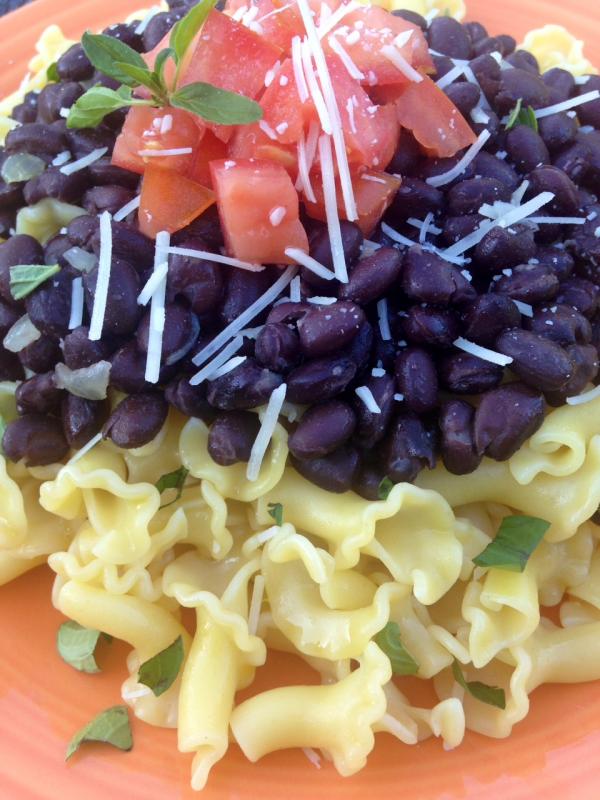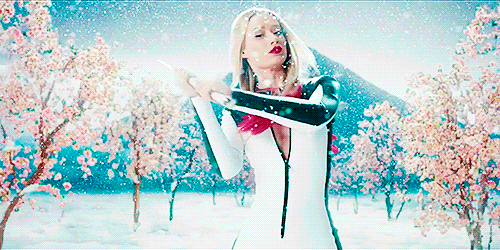 Author : Molly Morgan
Despite having one of the coolest birth names ever, Amethyst Amelia Kelly prefers to go by her stage name, Iggy Azalea. The Australian-born rapper began her love affair with hip hop at age 14, after becoming infatuated with Tupac Shakur. She claims that his song, "Baby Don't Cry (Keep Ya Head Up II)" is what made her "fall in love with hip hop." The song not only got her interested in the genre, but influenced her to pursue the career herself, recalling in an interview with MTV Voices that she assumed becoming a famous musician would be a piece of cake; "I'll have a record deal in a year!"
It may have taken a bit longer than that, but the now 24-year-old rapper has been churning out hit after hit since the release of her debut studio album The New Classic. In addition to her first chart topper, "Fancy", which hit number one on the Billboard Top 100 list, she has also been featured on Ariana Grande's single, "Problem", which rose to number two. Her success placed her in the ranks of The Beatles and Ashanti, the only other acts to ever have their first two hits rank at numbers one and two on the charts simultaneously.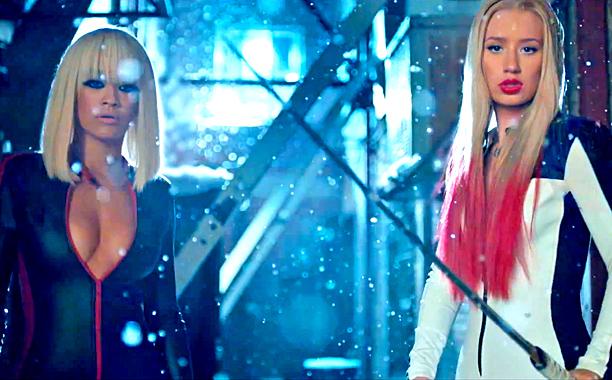 Her latest single, "Black Widow" featuring Rita Ora, is a bass-heavy earworm that makes one thing clear; these girls are not to be messed with. In the same vein as her video for "Fancy", in which Azalea acts out iconic scenes from the movie Clueless, the video for "Black Widow" takes its theme from '70s kung fu movies and is heavily reminiscent of Quentin Tarantino's cult classic, Kill Bill. The narrative shows Azalea and Ora as a pair of hit women trained in the Japanese art of the sword who team up to get revenge on the same target. Showcasing their badassery, the duo skillfully defeats all who stand in the way of their objective with some serious sword play, yet their ill-fated victim meets his end when he is bitten by, you guessed it, a female black widow spider (who, by the way, are known for killing their mates after intercourse. Coincidence? I think not.)
Like the title suggests, the song is dark, exciting and dangerous – just like Azalea herself. The lyrics tell the story of a failed romance and what happens when passion turns to bitter vengeance. Recorded over a minimal beat, Ora's eerie chorus, "I'm gonna love you / Until you hate me / Now I'm gonna show you / What's really crazy" paired with Azalea's stinging, on-point delivery of the verses offers the song a mysteriously sexy vibe which draws the listener into its web – and we don't mind one bit.
Follow Azalea on Twitter @IGGYAZALEA and get the latest updates and downloads at iggyazalea.com