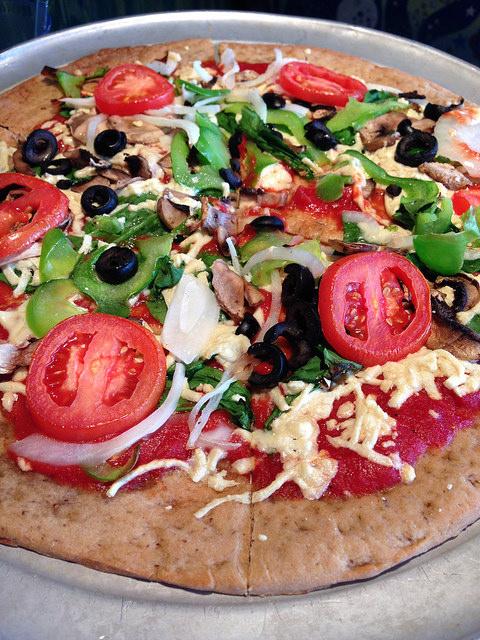 Author : Jarvis Turner
If you're looking for a place to get an affordable, veggie pizza, you can start on 21st Avenue in Nashville, TN at the Mellow Mushroom. Mellow Mushroom has a rich history of feeding many students, residents, and tourists within the 21st block of the Vanderbilt University area. Mellow Mushroom prides itself on being "a state of mind, a culture, a way of being." The mission is to provide delicious food in a fun and creative environment. They boast of being the originators of hand tossed, stone baked classic southern pizza. As a southerner and a lover of pizza, I decided to take Mellow Mushroom up on its offer to mellow out and experience exactly what it is that makes their pizza so good.
The menu states that it offers a large variety of vegetarian options with many that can be easily made into a vegan meal. So that's where my journey began on my visit to the Mellow Mushroom. The menu has various pizza options that will delight a non-meat eater of my caliber. Upon scanning over the menu for about 10 minutes, I finally was close to determining which pizza I would partake in during my dining experience. I was however torn between two menu options: the Kosmic Karma and the Veg Out.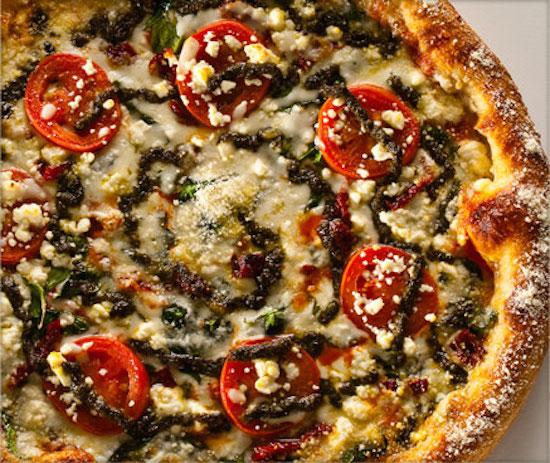 The Kosmic Karma is a red sauce pizza with mozzarella, sun-dried tomatoes, spinach, green peppers, mushrooms, onions, black olives, roma tomatoes, and a pesto swirl. Sounds absolutely delicious, right? However, there was something that was intriguing me about the Veg Out. The Veg Out consists of a red sauce base, mozzarella, spinach, green peppers, mushrooms, onions, black olives, and tomatoes. The pizzas sound identical right? I think I just wasn't in a pesto mood, so I went for the Veg Out, held the onions, and requested Daiya cheese (vegan cheese) as a substitute for the mozzarella. (Daiya vegan cheese is free of animal and soy products).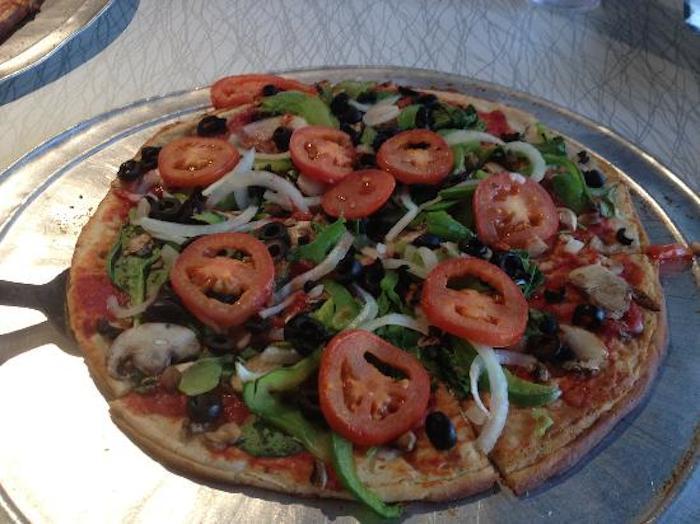 I patiently waited for my pizza to arrive because I was starving, but after about 25 minutes, my pizza arrived. It looked pretty good too. However, upon the first bite, I noticed that my gluten-free crusted pizza was a little "extra crispy." So after ensuring that all my teeth were still in tack, I requested that the waitress send back the pizza for a "less" crispy version. She apologized and happily obliged. Within about 7 minutes, a new gluten-free, Veg Out pizza with Daiya cheese was presented to me by the manager. The pizza was really good. It was full of the fresh ingredients that the Mellow Mushroom boasts about. It was fresh out of the oven with fresh veggies and a "just right" crust. The combination of the fresh veggies and Daiya cheese complimented my pizza pie very well.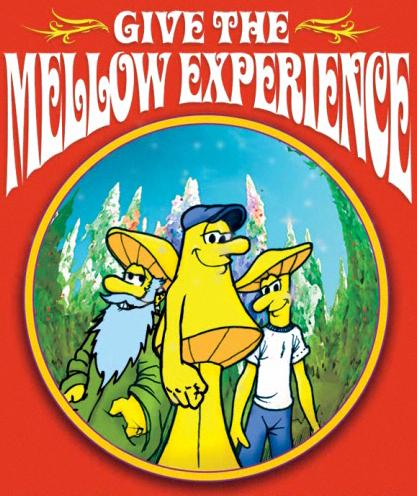 Although my first experience at the Mellow Mushroom had a bumpy start, I was able to leave the restaurant mellowed out with "all smiles". I would definitely recommend Mellow Mushroom for anyone that wants a great pizza at an affordable price. I was unable to sample any of their cocktails during my visit, but I will be "beeting down the block" to Mellow Mushroom in the near future and libations will definitely be in the equation!
All Smiles,
Jarvis "Juicing Jay" Turner