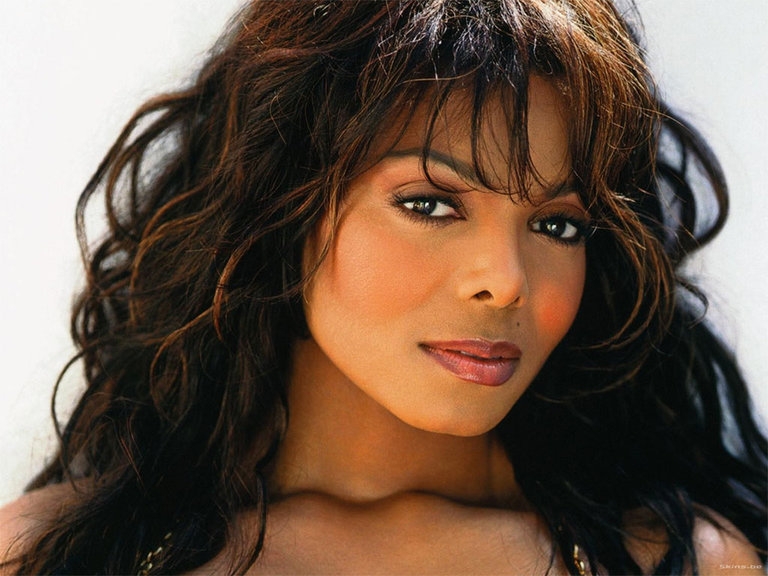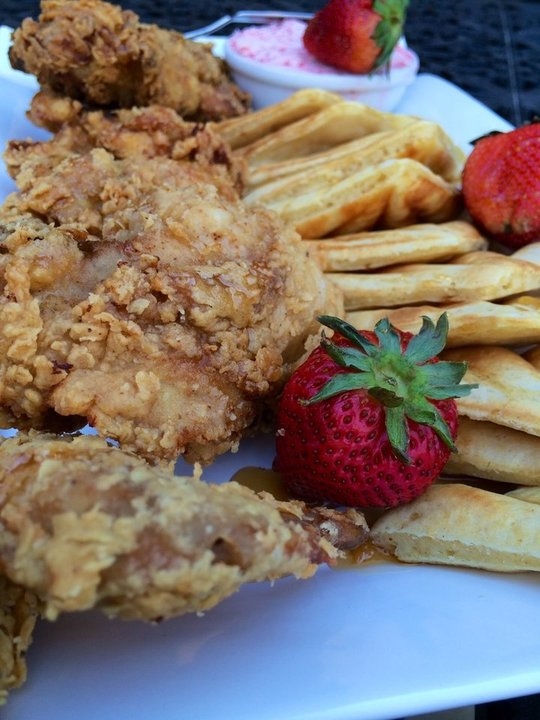 Hello everybody! I'm related to a dear sweet white lady in Canada named Janet Jackson, but that's not what we're discussing right now! I'm sorry Ms. Jackson, I am for real. The Phenomenon Janet Jackson is the one we are discussing today. Ms Jackson, if you're nasty? When it comes to Janet Jackson, where do we begin? She has done so much. She also mentioned that in order to not be hungry, and to lose weight, she would eat Kleenex. Alas, Kleenex does not sound like a savory dish to explore in this enchanting article. Take me on an Escapade. I just know we'll have a good time. We could run in the rain in Spain.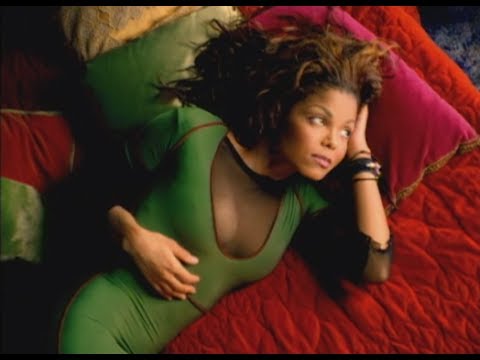 Ms. Jackson has contributed many great videos/songs throughout our pop culture history. In the 80s and 90s, she really wowed us with her cool dance moves in "What Have You Done For Me Lately," and showed really cool landscapes and imagery in "Runaway" and "Love Will Never do Without You," (featuring a then unknown model, Djimon Hounsou in the round wheely thing spinning around). Also, if you look closely in the "If" video, there is a dancer who allegedly did not get paid a lot of money because she was one count behind all the other dancers in the video. She almost messed up Janet's video.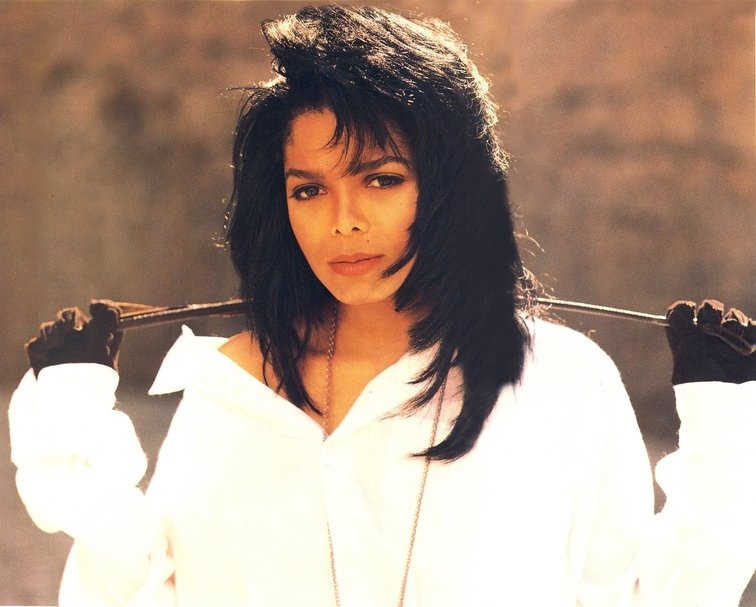 Janet was also constantly asked by interviewers why she never did any duets with her famous brother Michael? Her response was that she did not sing with him (until later when they sang a crappy duet, that never became famous) because she did not want people to think that she needed him to be famous. She knew if she did a video with Michael Jackson, then nobody would see what she did on her own. She was also an accomplished actress early on in "Good Times," and later in "Poetic Justice." In between that time, she is the only Jackson to have legally emancipated herself from her father, the ever-so-abusive, Joe Jackson.
People began saying things about Janet's weight, early on. She was never big, but more medium build in videos for "Control" and "What Have You Done for me Lately?" But towards the early 90s with videos for "Black Cat" and "That's the Way Love Goes," she was more sexy and small/svelte. She has retained that weight too, all these years later. That was when her sex appeal really improved and she got more famous. Janet also claimed during this time, she ate Kleenexes to stay thin. She explained in her baby girl voice, that too many people were telling her she was too fat, and that was what she did.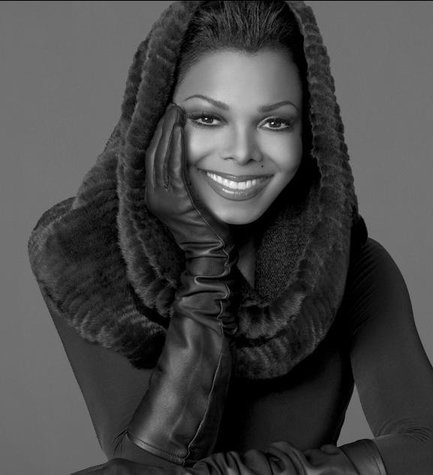 What type of weight-loss soufflé would you recommend? How about a Skinnygirl Cosmo? Sounds like a blast and a half. No Kleenexes thank you very much. Actually, probably something natural and organic, and healthy/fun, like honey and Greek yogurt with strawberries. Maybe some international cuisine, since she explored so many different countries in all her videos. Maybe some Russian food or Moroccan treat? It could be anything. I just know you'll have a good time.
By:Kevin Janaway (Youtube/Funnyordie/Tumblr Channels)
Lusciouskevin (on Twitter)
Also "like" Kevin Janaway Comedian on Facebook
Author : Shap
I felt like for Janet Jackson, we had to take a spin on some good soul food since that's her favorite food of all time. I was inspired by Melba Wilson's Chicken and Eggnog Waffles..here's our take on it 🙂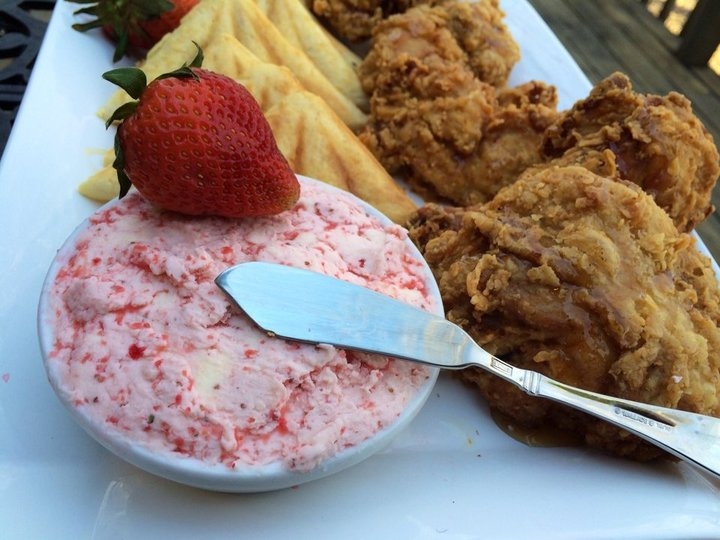 Spring Fried Chicken & Waffle Batter Petals with Strawberry Butter
Ingredients for Fried Chicken
– 1 ( 3 pound) chicken, cut into 8 pieces
– 2 Teaspoons Sea Salt
– 1 Teaspoon Freshly Ground Black Pepper
– 1 Teaspoon Sweet Spanish Paprika
– 1 Teaspoon Poultry Seasoning
– 1/2 Teaspoon Garlic Powder
– 1 Tablespoon Brown Mustard
– 2 Cups Buttermilk
– Vegetable Oil for Frying
– 2 Cups All Purpose Flour
– 2 Teaspoons Sazonador Seasoning

Ingredients for Waffle Petals
– 2 Cups All Purpose Flour
– 2 Teaspoons Baking Powder
– 1 Teaspoon Ground Cinnamon
– 1 Teaspoon Nutmeg
– 2 Cups Buttermilk
– 2 large eggs, separated
– 4 Tablespoons ( 1/2 stick) Unsalted Butter, melted
– Cooking spray for your iron
Strawberry Butter Ingredients
– 1 Cup ( 2 sticks) Unsalted Butter, slightly softened
– 4 Ounces Fresh Stawberries, hulled and sliced
1) Begin with cooking the chicken. Put the chicken in a large mixing bowl and add salt, pepper, paprika, poultry seasoning and garlic powder. Add the mustard and using your hands work everything into the chicken. Pour the buttermilk on top, wrap the bowl and pop it into the refrigerator for marinating for 2 hours.
2) Heat your fryer with oil at 325 F..you generally want to have about 3 inches of oil. Mix the flour and the Sazonador seasoning in a brown paper bag. Add a few pieces of chicken to the paper bag at a time and give it some serious shakes. 🙂 Then drop the chicken in the fryer and let it cook on each side for about 15 minutes until the chicken is nice and brown. The chicken should temp at about 160 F just to be on the safe side. Remove the chicken from the fryer and let it drain on a paper towel and get to working on the waffle batter.
3) Now on to the waffles, combine flour, baking powder, cinnamon, and nutmeg in a mixing bowl. Whisk the buttermilk, egg yolks and butter in another bowl. Then pour the wet ingredients into the dry ingredient bowl and stir until nicely mixed…you don't want the batter too smooth though so don't over do it just nice and mixed. Then whisk the egg whites until almost stiff and fold them into the waffle batter.
4) Use whatever iron you like to shape your batter…I used a petal shaped iron but feel free to use the standard waffle iron as well. Cook the waffle batter for 4 minutes.
5) Now to quickly make your strawberry butter. Simply add the softened butter to the food processor and blend until smooth. Then incorporate your strawberries and pulse until nicely blended but still with small chunks of berry.
6) Serve your chicken and waffle petals topped with strawberry butter and maple syrup. Enjoy ! 🙂