CHECK OUT JENNI ALPERT'S UPCOMING EVENT ALL WEEKEND LONG !
CHECK OUT JENNI'S WEBSITE :www.jennialpert.com
BUY HER MUSIC ON ITUNES :http://itunes.apple.com/us/album/underneath-the-surface/id389233039
TODAY'S FLAVOR EXPLOSION IS A JENNI ALPERT RECIPE WHICH SHE WAS KIND ENOUGH TO SHARE WITH US.  IT IS HER TAKE ON HUMMUS WHICH IS ONE MY FAVORITE SNACKS TO EAT:)  I ADDED ALITTLE BIT TO IT HERE AND THERE BUT MAINLY FOLLOWED JENNI'S RECIPE…HEALTHY AND TASTY..DEFINITELY A FOOD COMBINATION I ENJOY AND I AM SURE YOU WILL TOO 🙂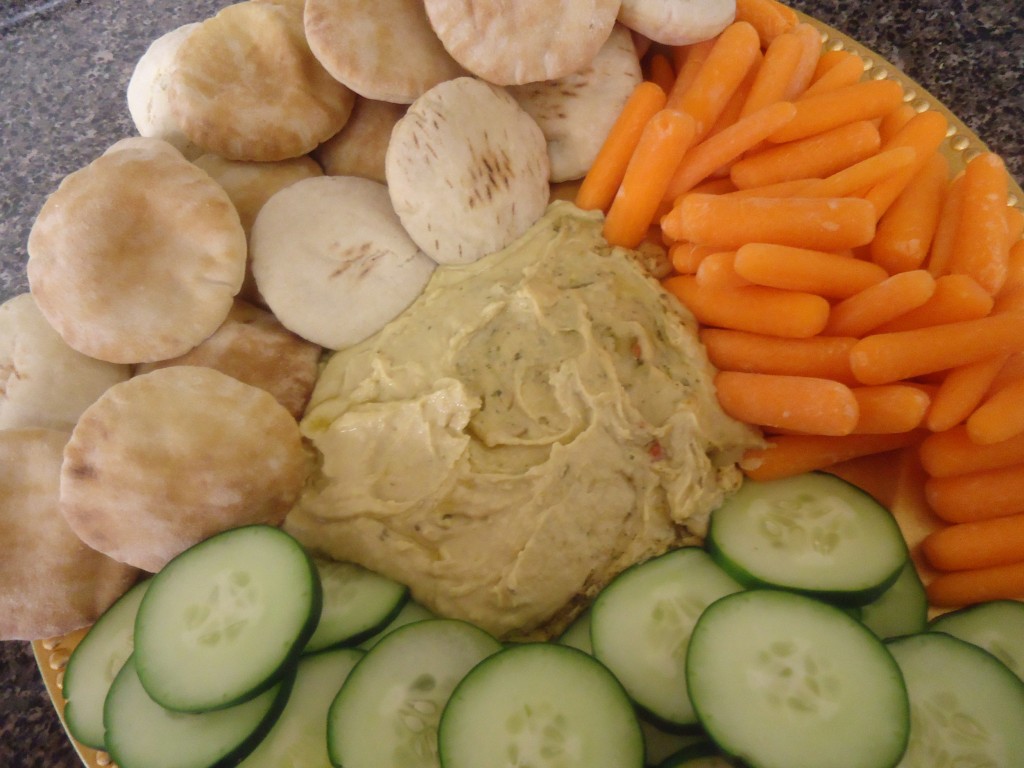 JENNI ALPERT'S HUMMUS RECIPE
INGREDIENTS
1 16 oz can of chickpeas or garbanzo bean1/4 cup liquid from can of chickpeas3-5 tablespoons lemon juice (depending on taste)1 1/2 tablespoons tahini
2 cloves garlic, crushed
1/2 teaspoon salt
2 tablespoons olive oil
1/4 cup of pine nuts
2 tablespoons of chopped parsley
1 Cucumber sliced
1 package of baby carrots
1 package of mini pita bread
DIRECTIONS :
Drain chickpeas and set aside liquid from can.Combine remaining ingredients in blender or food processor.Add 1/4 cup of liquid from chickpeas.Blend for 3-5 minutes on low until thoroughly mixed and smooth.
Remove from blender and in a medium mixing bowl mix hummus with parsley and pine nuts.
Place in serving bowl or serve on a platter…whichever you prefer..and serve with cucumbers, carrots and pita bread for dipping.
FLAVOR EXPLOSION FIVE 🙂