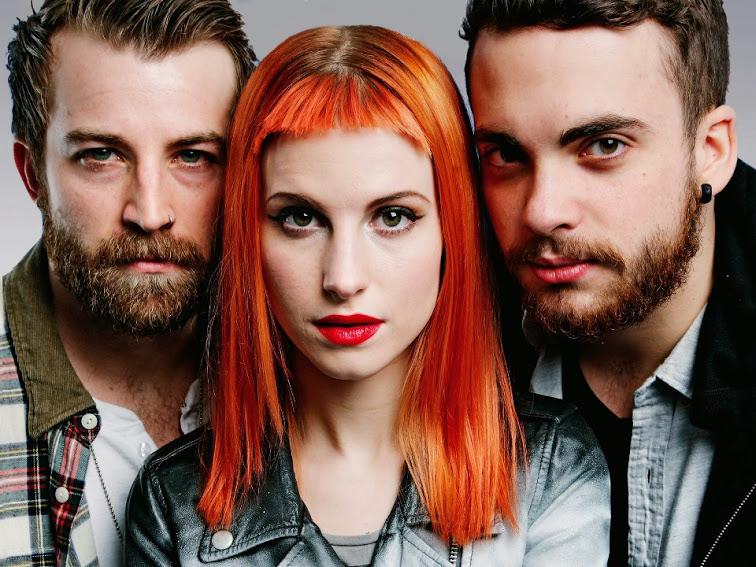 Author : Lara Manetta
Since its release on YouTube on September 2, the live performance of Paramore's Last Hopehas been a daily part of my playlist. I'm definitely not the only one. One week in, the video has more than 1 million views.
"Last Hopewas recorded at a Chicago date of MONUMENTOUR, their co-headlining tour with Fall Out Boy. The song originally appeared on their acclaimed self-titled album, which was released last year. While it was not a single, comments on the YouTube video, which are well into the thousands, show that it's a favorite with many fans.
The song's hopeful and calming lyrics are a big part of the put-it-on-repeat appeal: I realized I gotta let go of control/Gotta let it happen/Just let it happen."
How many times have I obsessed, rereading emails and texts, wondering if I've phrased something wrong? Worry helps nothing. Just remember that things will come together or they won't; don't stress over what is outside your control.
Sometimes the hardest place to remember this is in the kitchen. Trying a recipe for fresh mozzarella for the first time and getting antsy waiting for it to come together… tasting a new home-brewed cider before it's had time to age and worrying that it's going to taste awful when it's done. Sometimes, the only thing you can do is sit back and give yourself over to chemistry and luck. Let it happen.
Now Shap is going to take us to the food !
After doing a little snooping around, I found out Paramore's front woman, Hayley Williams, has a healthy eating lifestyle and avoids anything dairy.However, even being healthy can't get in the way of Williams' Southern background. This Tennessee girls favorite foods are traditional Southern dishes.
I marinated on this for a bit and decided to come up with a dish reflecting Hayley Williams' health conscious diet while combining her love of good comfort foods. I came up with Pear Amore Pancakes, which I think sum up the band Paramore. They're healthy, comforting and who doesn't love pears ?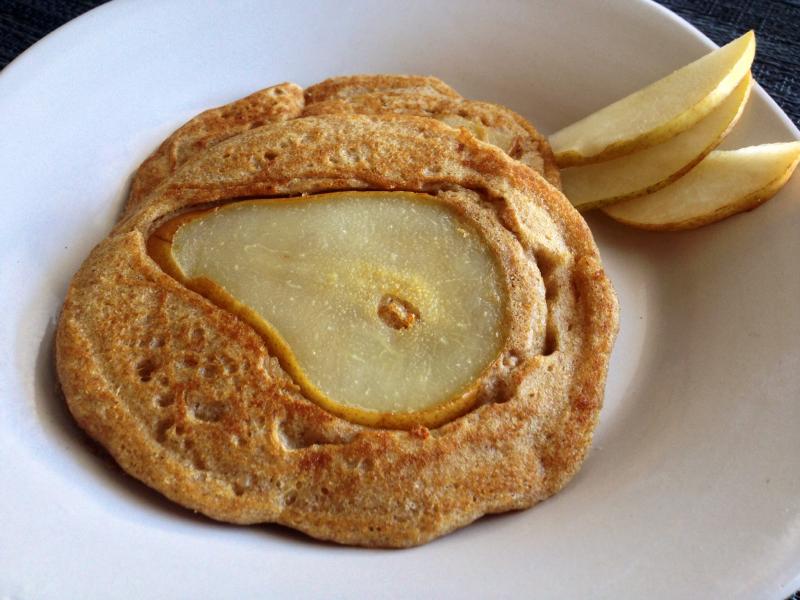 PEAR AMORE PANCAKES
Ingredients
1/4 Cup Old Fashioned Oats
1/2 Teaspoon Cinnamon
2 Whole Large Eggs
2 Tablespoons Whole Wheat Pancake Mix
1 Tablespoon Vanilla Extract
1 Bosc Pear , in 1/4-inch slices
Directions
1- Mix all the ingredients together with the exception of the pear slices.
2- In a non-stick pan, heat each pear slice on medium heat for 3 minutes. Then pour one cup of the pancake batter on top of the pear. Cook for 2 minutes one side, flip and cook for 2 minutes on the other side. Serve with favorite honey, agave or good Maple Syrup. Yum !