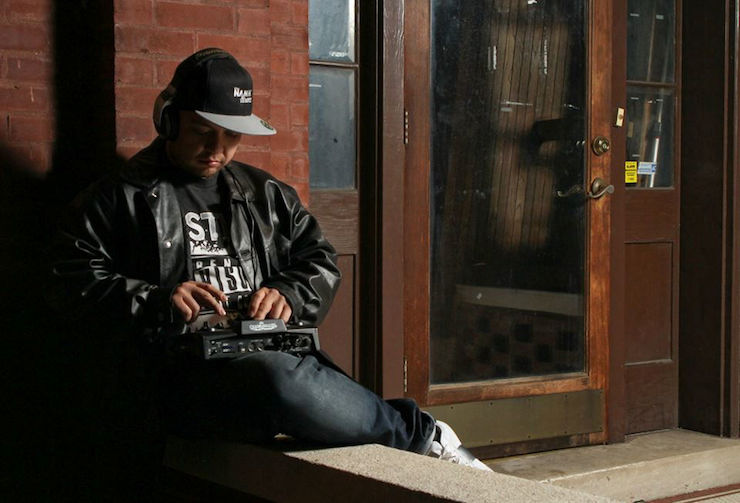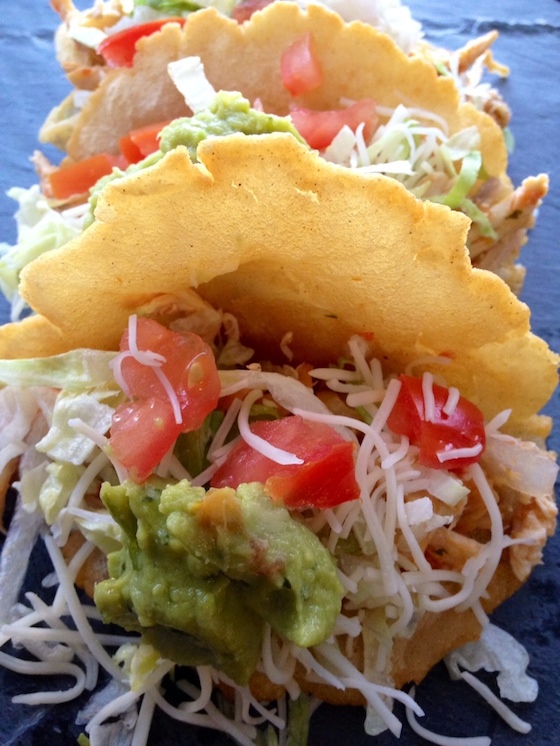 Author: Tee Mayberry
Ray Riddle has been a DJ since 1995. All of his life he searched for an outlet in the universe to spread the harmonic rhythms going on inside of his head. Once his hands landed on a set of turntables, the world hasn't been the same since. His name is "Ray Riddle" many of us know him as "DJ Orig" which is short for Original. The name "Original" fits him perfectly because there is not a DJ on the scene that can touch his style.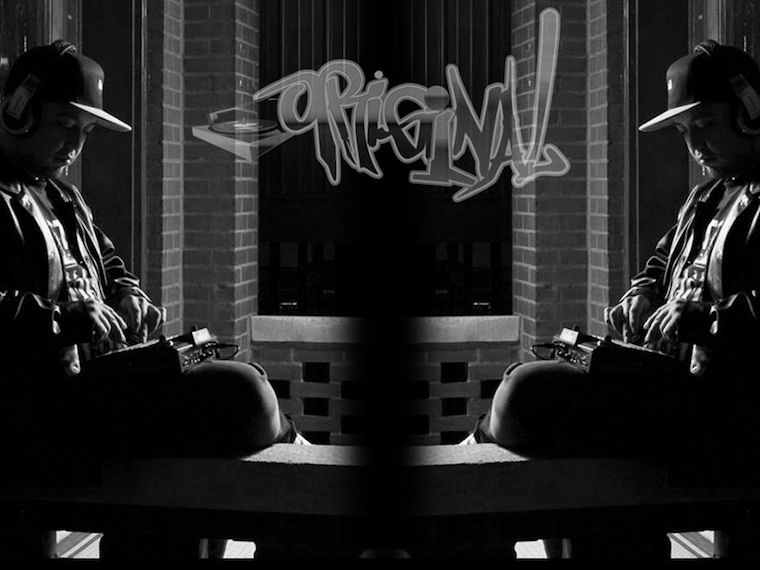 I had the delight of interviewing "DJ Orig" and was able find out what made him want to be a DJ and who some his influences have been. According to "DJ Orig", seeing DJ's on TV and movies sparked his passion to want to be a DJ. Listening to Hip Hop as a youngster, hearing that "wicky wack" sound when scratching a record on the turn tables only intrigued "DJ Orig" more to get his hands on some DJ equipment. "Orig" was influenced by "DJ Jazzy J" for his impeccable timing technique. He also found major influence in fellow pioneer "DJ Magic Mike" for being able to mix and incorporate some of the most profound bass drops within a record. Once "DJ Orig" was exposed to the World Wide Web, his potential for inspiration became infinite. He was able to discover DJ Qbert, Kid Koala, and could now see how all the hardcore battle DJs were making music with these turntables. We in the industry refer to this act as "Turntableism". "DJ Orig", though an already accomplished DJ still soaks up techniques of others such as "DJ Shiftoe" and "DJ Craze".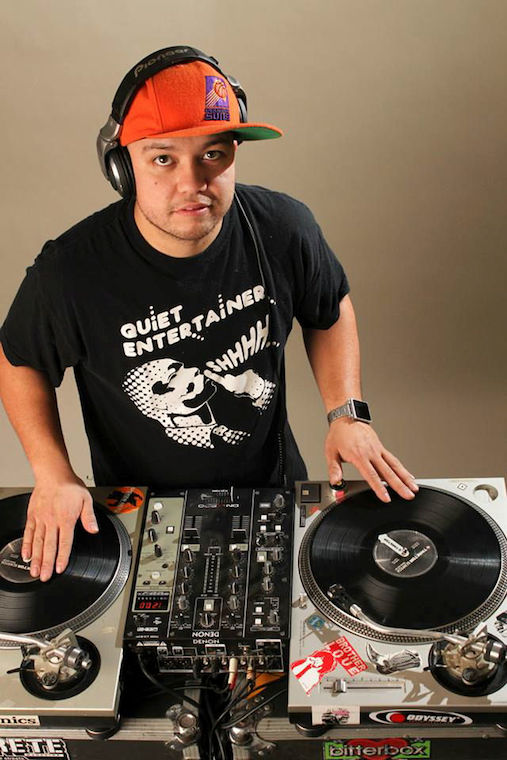 Today "DJ Orig" is blessed to be a full time, professional touring DJ and producer. "It just doesn't get any better than this." He is currently producing his debut spring 2014 album along with "Big Smo" an artist currently signed to Warner Music Nashville. "DJ Orig" is currently doing a multi-city tour sponsored by BKE Tech the makers of "THE BEAT THANG". Even though he is touring, he's still dedicated to his fan base back in Tennessee and is liable to show up and do a few impromptu spins at the local clubs. He is also working with many other established artists at this time, one in particular being "Bubba Sparks". He plans to launch his media group that will be a store to license beats online and will appear as a product demonstrator for BKE Tech this year. The future is looking super bright for "DJ Orig". For one, technology seems endless which enables one of his calibers to create infinite musical ideas. Since music has gone from vinyl to cd to mp3, the possibility to hone in on one's skill is endless with only a few pieces of equipment. According to DJ Orig, not matter how modernized equipment may become, hey says he will embrace the new equipment surfacing but will not ever give up on the components from which he started, "THE TURNTABLES!"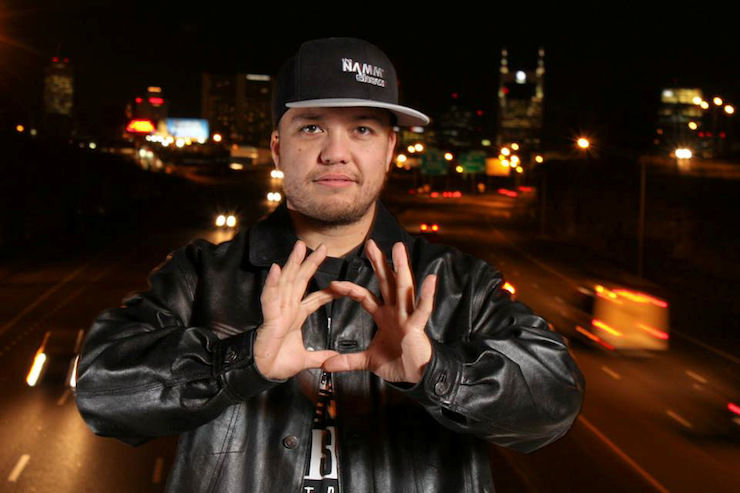 I can't wait to hear more from "DJ Orig". I myself and thousands of others are only anticipating the greatness to come. To learn more about all things "DJ Orig", surf on over to http://www.facebook.com/origdj also visit his site @ http://origthedj.com.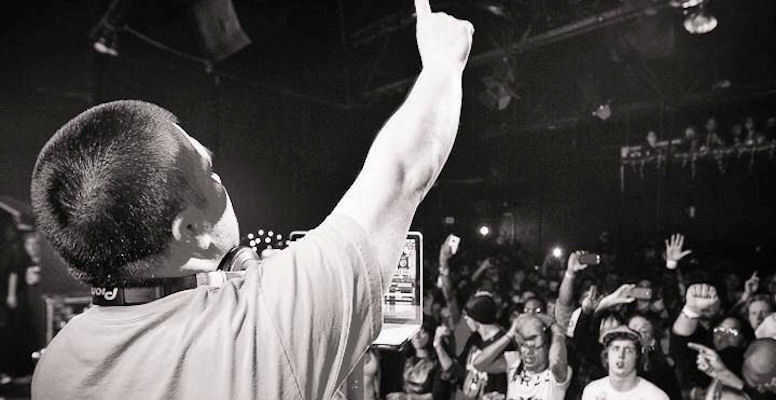 Now on to the Entrée! I asked "DJ Orig" after he's been doing his thing on the ones and twos what food does he crave the most? He did not hesitate to let me know that he digs authentic Mexican tacos. He said when he's out on the road touring he keeps an eye out for small taco spots. We all know those are the ones with the best tacos on earth. In light of the tacos he likes to balance out his meals by eating fruits and veggies regularly to keep him pumped and healthy for the next show.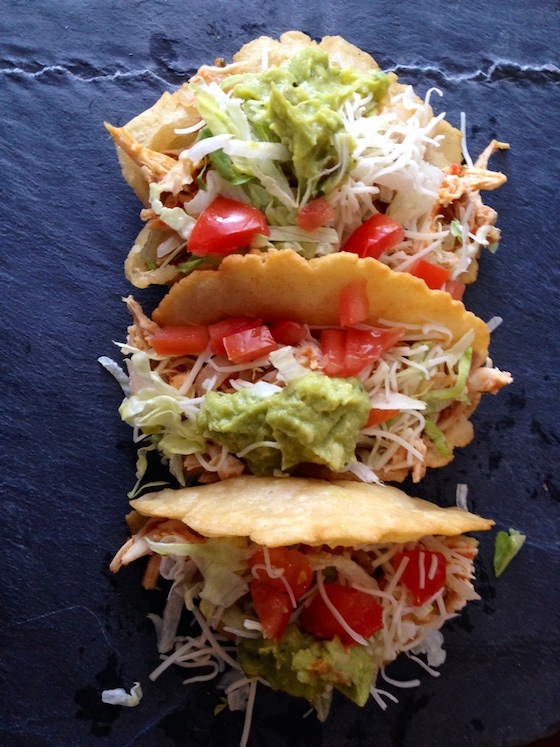 Authentic Puffy Street Tacos ( Makes 13 to 14 Tacos)
Ingredients for Taco Filling
– 1 Whole Chicken , cut into 8 pieces with the breasts halved
– 1 Small White Onion, quartered
– 1 Medium White Onion, halved and thinly sliced
– 3 Celery Stalks
– 3 Cloves Garlic
– Sea Salt
– 6 medium Tomatoes, quartered
– 1/4 Cup Vegetable Oil
– 1 small Green Bell Pepper, thinly sliced
– 1/4 teaspoon Garlic Powder
– 1/4 teaspoon Ground Cumin
– Fresh Ground Black Pepper
Ingredients for Puffy Taco Shells
– Vegetable Oil, for deep frying
– 3 Cups Instant Corn Masa Mix
– 1 1/2 teaspoons, Sea Salt
– Guacamole, for topping ( whatever recipe you prefer for this)
– Shredded Monterey Jack Cheese
– Shredded Iceberg Lettuce, for topping
– Diced Tomato, for topping
Directions
1) First start with the filling. Put the chicken in a large pot and add water to cover by 3 inches. Added the quartered small white onion, celery, garlic, and sea salt to taste. Bring to a simmer over medium heat and simmer for 30 minutes. Remove the chicken from the pot and let cool slightly. Discard the skin and bones and shred all the chicken meat.
2) Puree all the tomatoes in a blender. Heat the oil in a medium skillet over medium heat. Add the sliced onion and bell pepper, and cook for 5 minutes. Add the pureed tomatoes, garlic powder and cumin. Season with sea salt and pepper and bring to a simmer. Reduce the heat and simmer gently for about 45 minutes. Add the chicken and simmer for another 5 minutes.
3) Now on to the tacos, heat 2 inches of oil in a large deep pot to 350 F.
4) Whisk the masa mix and sea salt together in a large bowl. Stir in 3 to 4 cups of water until a nice, smooth dough forms. Pull off the pieces of the dough and roll them into 13 to 14 balls, each about 1 1/2 inches in size. Make sure to keep the balls wrapped in plastic wrap to keep them from drying out.
5) Cut a ziplock bag open down both sides, leaving the bottom attached to form a perfect rectangle. If you have a tortilla press ..simply place one side of the bag over the bottom of the press , place the ball in the center, fold the other side on top and press. If you don't, you can still use the plastic bag method with a medium-sized mixing bowl. Place the bottom of the plastic pack on your work surface, place the ball in the center, fold the other side on top and then press the bowl on top of the bag to form a perfect circle.
6) Drop each tortilla in the hot oil. When the tortilla floats to the surface, repeatedly pour hot oil over the surface of the tortilla until it puffs up. Gently pat it with a spatula and flip it over. Using another spatula to support the side, press the first spatula into the centre of the tortilla to form a taco shape. The whole process should only take 60 seconds. Transfer taco to paper towels to drain. Repeat the same process for all the tortillas.
7) Fill each taco with chicken , guacamole, cheese, lettuce and tomato and enjoy !!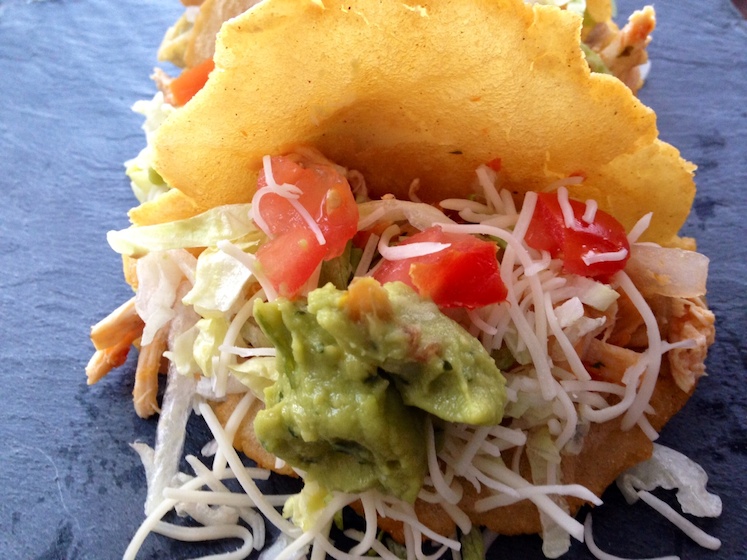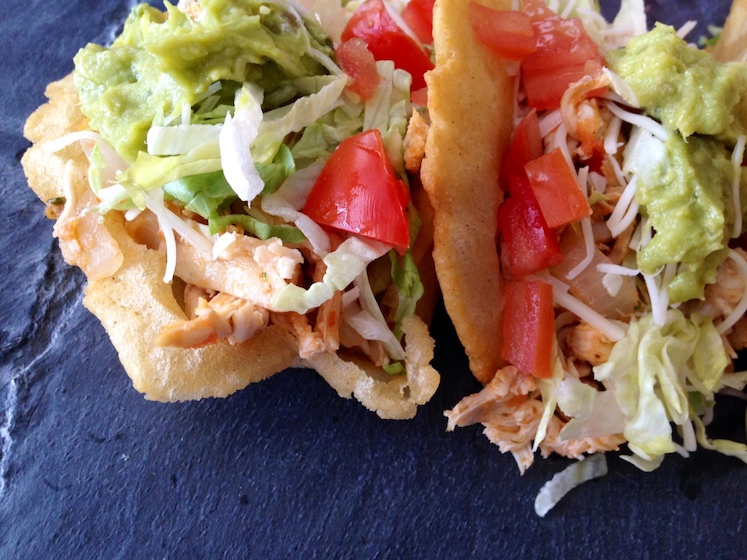 var _gaq = _gaq || []; _gaq.push(['_setAccount', 'UA-48522956-1']); _gaq.push(['_trackPageview']);
(function() { var ga = document.createElement('script'); ga.type = 'text/javascript'; ga.async = true; ga.src = ('https:' == document.location.protocol ? 'https://ssl' : 'http://www') + '.google-analytics.com/ga.js'; var s = document.getElementsByTagName('script')[0]; s.parentNode.insertBefore(ga, s); })();