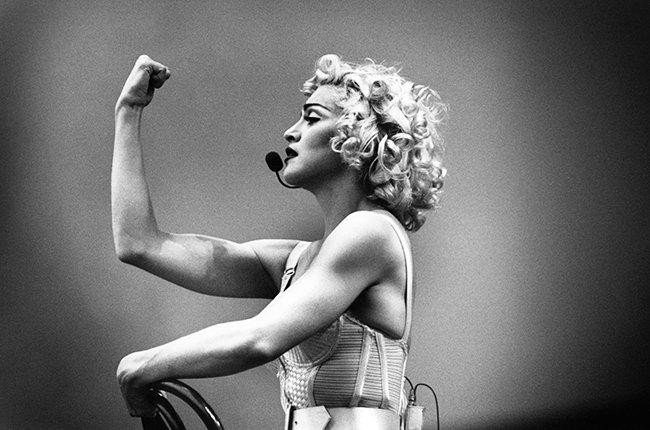 Author : Tom Sadira
Heralded as the top-selling female artist of all time, Madonna has been a force of nature to be reckoned with for over 30 years. In addition to winning multiple Grammys, she holds the record for the most Billboard Music number-one songs, as well as the record for the most MTV Music Video Awards. It's no overstatement to say that if you're alive today, regardless of your musical tastes, you're familiar with at least a few of her tunes.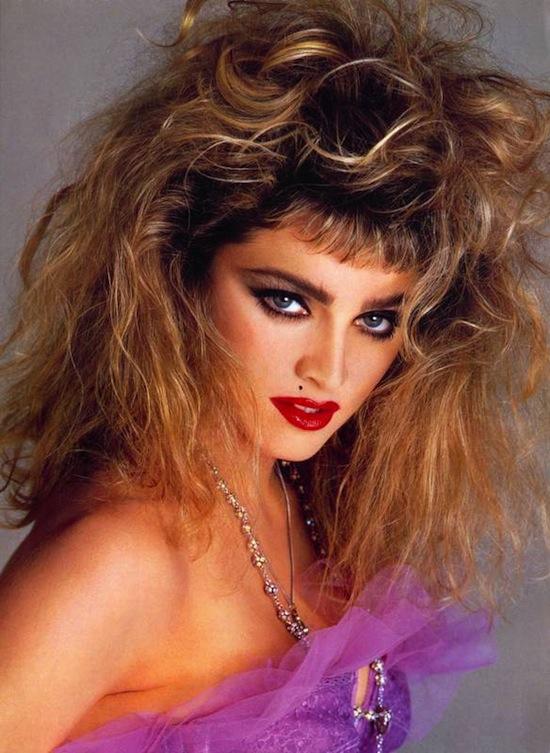 If, like me, you're from the MTV generation, your life events can actually be mapped out according to various Madonna hits. Spanning back to my grade school days during the controversial "Like A Virgin" era, up through middle school during her gospel-pop "Like A Prayer" album, all the way through the college disco revival of the late 90s and her "Confessions on the Dance Floor" album, it's clear to me why she'll forever be enthroned as the Queen of Pop.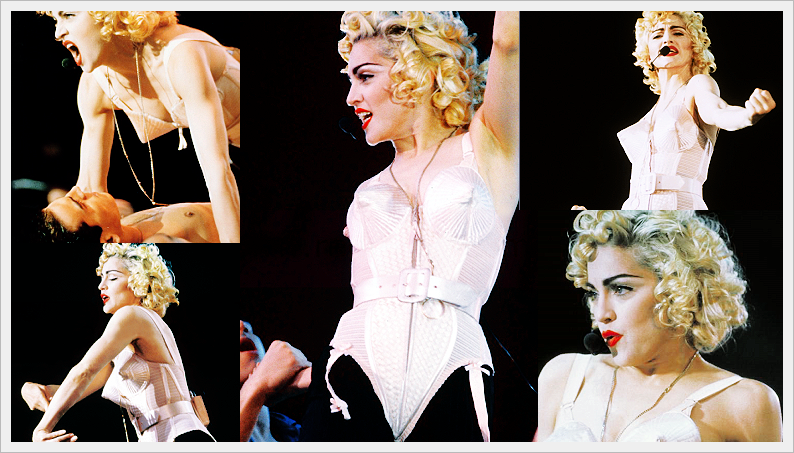 The world has been watching every move she makes for decades, so what could I possibly tell you about Madonna that hasn't been said a million times before?
I'll start with a simple question: Have you seen Madonna lately? Have you seen her dance during her 2015 Rebel Heart tour? I've never seen a woman in their late 50s move like that. Have you seen her youthful skin, her trim figure, and more specifically, her biceps?! If not, a quick google search is in order. I'll wait till you return.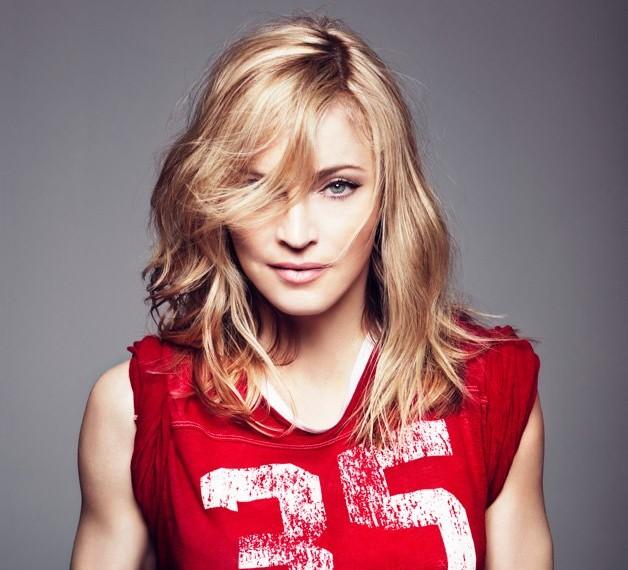 Madonna claims that she did not sell her soul to the Devil. The only fountain of youth she credits for her resilient beauty is ample exercise and food. Not just any food, but a macrobiotic diet consisting of only whole foods and fish. She has completely abolished grains, wheat, sugar, meat, dairy, and alcohol from her diet, and consists of mostly Japanese-style sea vegetables and sustainably-caught fish. Madonna even travels with a world-renowned Japanese chef to cook her fresh, healthy meals during her hectic tour schedule. When asked what her guilty food pleasure is, she revealed that her sweet tooth is satisfied with a simple piece of gluten-free toast and a bit fruit jam. How's that for a "Material Girl"?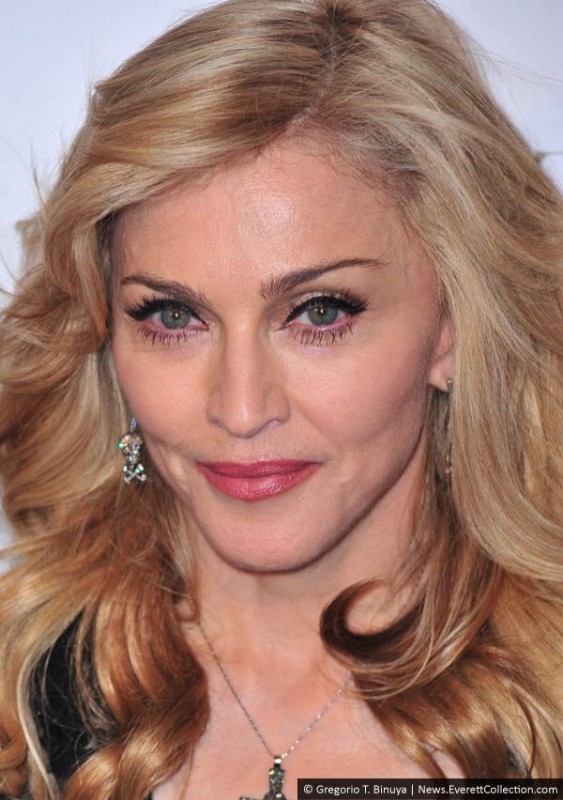 Madonna is living proof that consistently eating healthy, whole foods can result in some pretty active and attractive golden years down the road. We, her loyal fans, should get "into the groove" and do our future selves a favor by emulating her simple, natural approach to diet. I, for one, "cherish the thought" of having biceps like hers when I'm 56!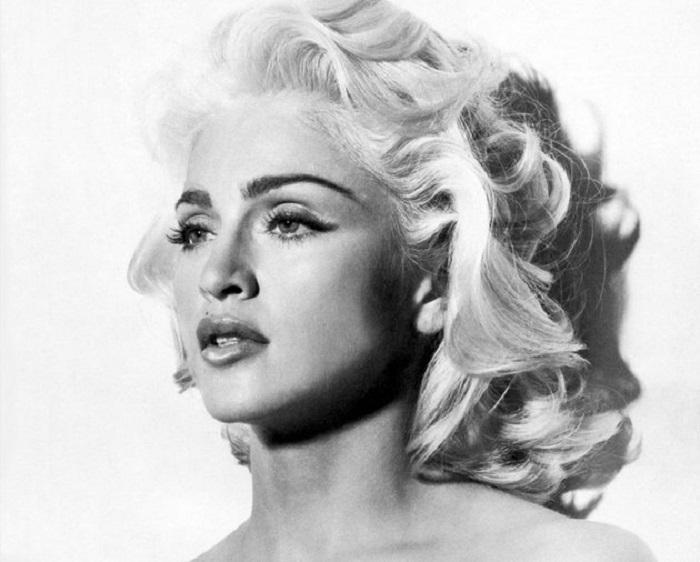 And now on to the food !!
Author : Shap
As much as I love a macrobiotic diet as much as Madonna, I've decided to channel the Madonna con gluten who had two favorite desserts, French Lemon Tart or The Rose Lycee Macaroon Cake from La Duree.
Now, out of respect for the Material Girl and her commitment to eating healthy, I decided to make a low fat version of a French Lemon Tart that is quite delightful and can be a nice substitute for the original tart.
This recipe is for the fans who love the "Blonde Ambition" as well as the Macrobiotic Madonna all the same. Enjoy!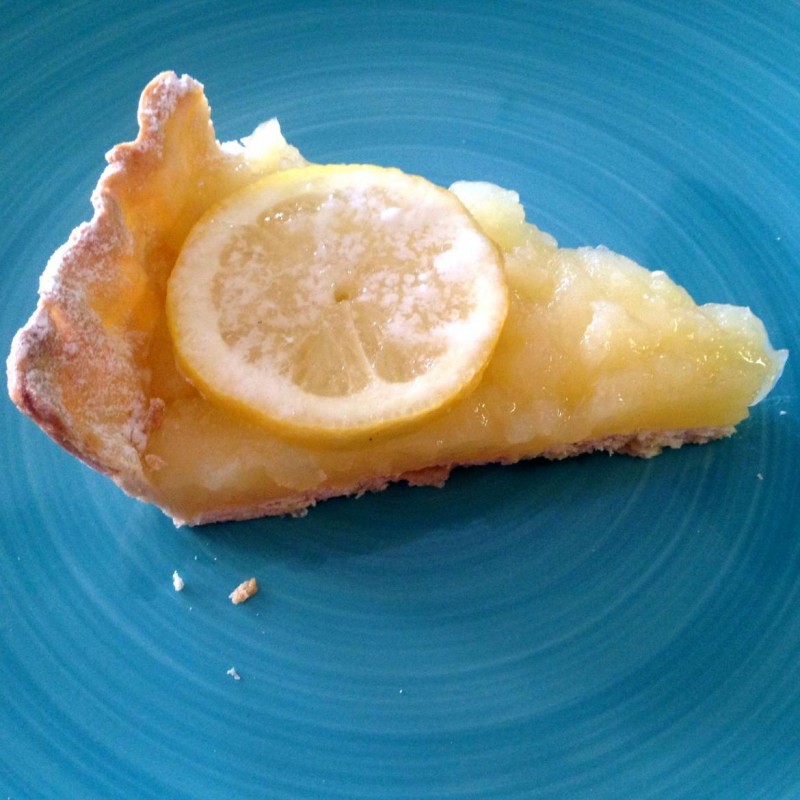 Blonde Ambition French Lemon Tart
Ingredients for Filling
3/4 Teaspoon Unflavored Gelatin
3 Tablespoons H20
1 Cup Sugar
1 (2-inch) strip lemon zest, removed with vegetable peeler
1 Cup Lemon Juice ( About 4 large lemons)
2 Large Eggs
1 Large Egg White
1 Teaspoon Vanilla Extract
Ingredients for Crust
1 1/4 Cups Cake Flour
1 Teaspoon Sugar
1/8 Teaspoon Sea Salt
4 Tablespoons Cold Unsalted Butter, cut into pieces
1 Large Egg Yolk
2 Tablespoons Ice Water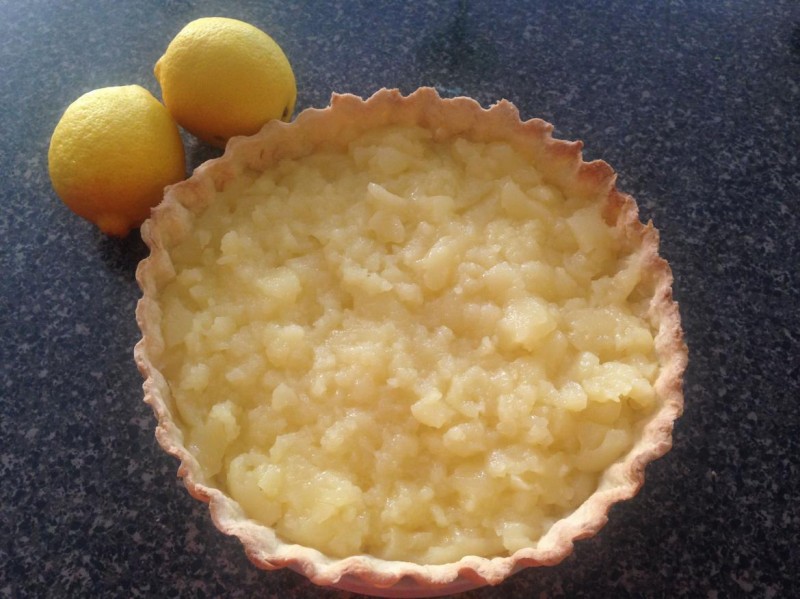 Directions
1) To make the filling, sprinkle gelatin over water in a cup and let it stand for about 2 minutes.
2) Bring 1 inch of water to a simmer in the bottom of a double boiler
3) Whisk together sugar, lemon zest, lemon juice, eggs, and egg white in the top portion of a double boiler. Stirring constantly for about 8 minutes.
4) Stir in the softened gelatin and cook the mixture for about 1 minute until the gelatin has completely dissolved into the lemon mixture. Then quickly remove from heat and stir in the vanilla extract.
5) Pour the lemon mixture into a mesh strainer to remove excess liquid. Then transfer to a bowl and cover with plastic wrap directly on the surface of the lemon mixture. This prevents a skin from forming on it.
6) Set it aside to cool to room temperature for about 30 minutes and then refrigerate overnight.
7) Once the mixture is the fridge, its time to work on the crust. Whisk together flour, sugar, and sea salt in a large bowl. Using a pastry blender, add the butter to the flour mixture until it looks like coarse crumbs.
8) Stir in the egg yolk , then add the ice water, one tablespoon at a time until the dough is formed. Then turn the dough on a floured work surface and roll it out into the shape of a disk.
9) Wrap the dough in plastic wrap and refrigerate overnight.
10) The following morning, let the dough stand out for about 20 minutes to get to room temperature. Then roll the dough using a floured rolling pin into a 12-inch round. Gently fold dough into quarters and east into 9-inch removable bottom tart pan, pressing it against the side of the pan.
11) Trim the edges of the dough and place in the freezer for 15 minutes. Preheat the oven to 400 F
12) Line the dough with foil and filled with dried beans. Bake the dough for 10 minutes and then remove the foil with beans. Place the dough back in the oven and bake for an additional 10 minutes. Let it cool on a wire rack.
13) Once cooled, scrape the tart filling and spread it onto the crust. Decorate to your liking and serve 🙂