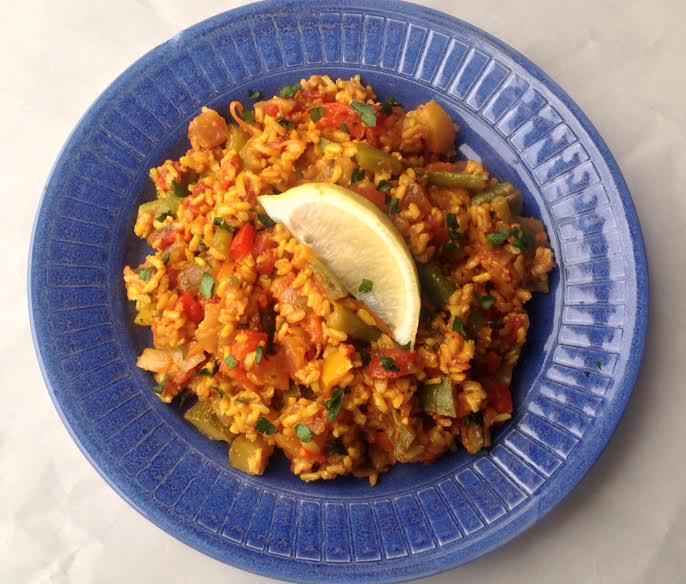 Author: Day Vallen
This coming January, Europe bid's farewell to one of it's finest music venues. Trouw, a nightclub and restaurant found in a former newspaper printing facility in the east of Amsterdam has played host to many of the world's greatest parties. This past weekend was no different with Dubliner,Mano le Tough, taking the crowd on a melodic and moody merry go round right into the early hours of Monday morning.
Mano, an Irish native turned Berliner has been on a continuous rise in the house music world. In the past two years alone he has launched his own music label 'Maeve' with fellow Irishman 'The Drifter' and released his debut album Changing Days. Currently Mano finds himself in the position of being one of the more highly sought after artists in the dance music culture performing in London, Italy, Switzerland, Germany and Australia in November alone. It is his unique sound that resonates most with crowds, emotionally connecting to their subconscious, creating a deep and honest relationship rarely found in a culture quite caught up in fictional feelings.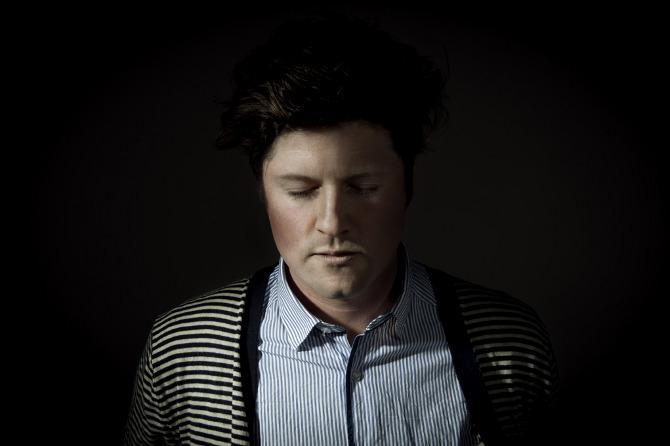 So much is Mano loved by the masses that Trouw's own restaurant has announced him as Resident of the month. There he has created a signature dish with the chef's of The Happy Pear, a fresh food market and restaurant in Co. Wicklow, Ireland to be served in Trouw's in-house Mediterranean garden. We here at Lhyme pay tribute to their organic Irish produce and Mediterranean remix with our Spanish roasted vegetable paella.
Check out more on Mano on Resident Advisor : http://www.residentadvisor.net/dj/manoletough

This Spanish Paella recipe was inspired by The Happy Pear with some of our tweaks. Enjoy !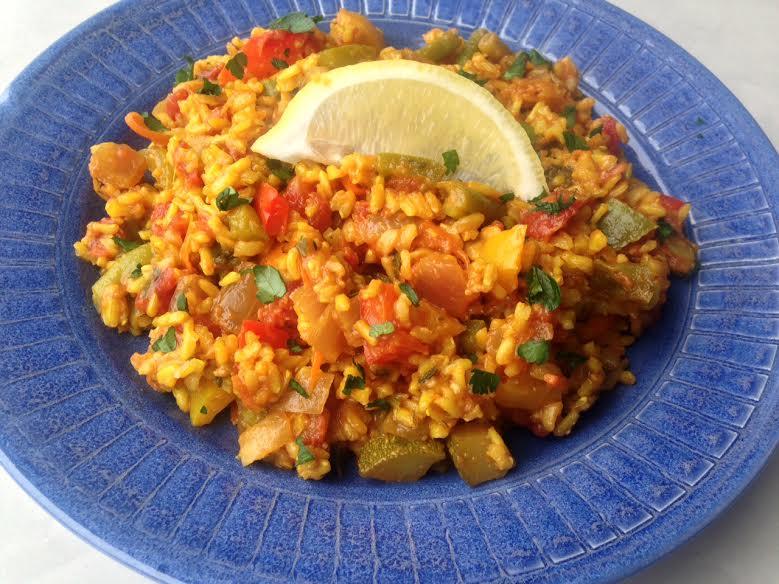 Roasted Vegetable Spanish Paella

Ingredients
– 2 Cups Short Grain Brown Rice
– 5 Cups Organic Vegetable Broth
– 1 Teaspoon Ground Turmeric
– 2 Tablespoons Extra Virgin Olive Oil (EVOO)
– 2 Red Onions, Chopped
– 5 Cloves Garlic, Minced
– 1 Medium Carrot, Peeled and Grated
– 3 Peppers ( Yellow, Green and Red) , Seeded and Chopped
– 1 Zucchini , Chopped
– 1 Cup Green Beans, Ends Trimmed and Halved
– 1/2 Cup Flat Leaf Parsley, Chopped
– 3 Teaspoons Sea Salt
– 4 Tablespoons of Red Cooking Wine
– 4 Cups Canned Chopped Tomatoes
– 3 Teaspoons Italian Herb Mix ( Fresh)
– 1/2 Fresh Ground Black Pepper
– 1/2 Teaspoon Smoked Paprika
– 1 1/2 Tablespoons Honey
– 2 Tablespoons Worcestershire Sauce
– Juice of 1 Lemon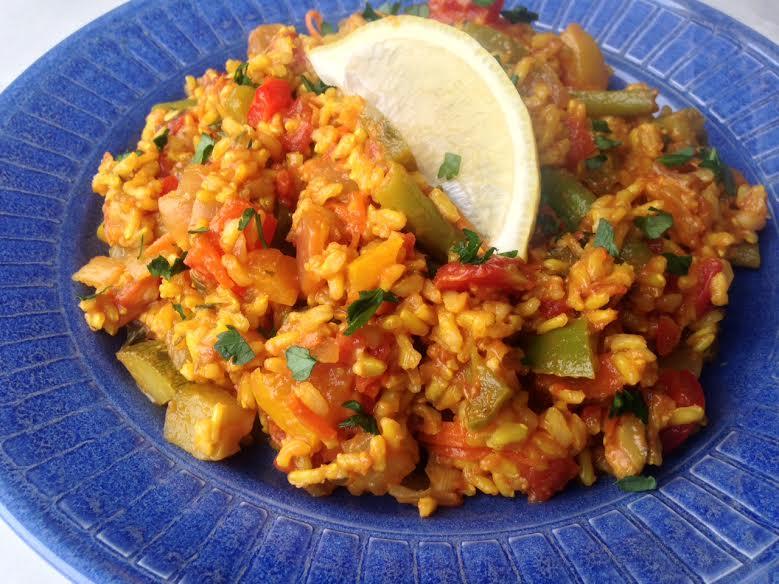 Directions
1) In a large saucepan, cook the brown rice with vegetable broth on medium heat for 10 minutes. Then add the turmeric to the rice , mix well and set aside.
2) In a separate Paella Pan, sauté the onions and garlic with 2 tablespoons of EVOO. Saute on high heat for 5 minutes. Add the carrots with 2 teaspoons of sea salt and continue to cook for 3 minutes. Be sure to stir regularly.
3) Add the tomatoes, red wine, mixed herbs, black pepper and paprika to the onion mixture. Bring the mixture to a boil and then reduce heat to a simmer.
4) Add the zucchini, peppers, honey, worcestershire, lemon juice and cooked rice to the tomato mixure. Proceed to cook for 10 minutes on medium heat. Add the green beans and parsley. Cook for another 8 minutes.
5) Serve garnish with some parsley flakes and lemon wedges.