Author : Tee Mayberry
Have you ever heard one of those artists that compose beats that tend to hypnotize you after one listening of their tracks? I mean it's like "ear crack", the beat literally bounces amongst your cerebral cortex from side to side until you satisfy that new high by listening to the beat again. There is one artist out that has been cooking up "ear crack" a.k.a hypnotic music a.k.a great music since he hit the scene years ago. He is the artist that I've deemed the king sampler mixologist of the music business and his name is MOBY!
Born Richard Melville Hall in Harlem New York, DJ, Song-writer, musician, photographer known by his stage name Moby is well known for his electronic music, vegan lifestyle, and support of animal rights. Moby has sold over 20 million albums worldwide. He's considered "one of the most important dance music figures who experimented with techno and break-beat hardcore genres of the early 90's, helping bring the music to a mainstream audience worldwide. He reached international success with his 5th studio album, the House-influenced album "Play". Originally released in 1999, selling 6,000 copies the first week it hit the shelves. Now tell me that's somebody that doesn't know what he's doing with a track! Many didn't know that Moby played in a Hardcore Punk band called Vatican Commandos in the early 80's who released an EP called Hit Squad for God. He also played in a Joy Division group called AWOL who released an album in 1983. I'd say Moby's got the skills to pay the freakin' bills!
We can't forget the fantastic collaborations that Moby has churned out within his career. He has worked with outside musicians and vocalist from all over the world covering a spectrum of musical styling which isn't a new thing for Moby. He has featured vocals by Gwen Stefani which awarded him a Top 20 release in 2000, not to mention the likes of artists ranging from Sinead O'Connor to R&B Songstress Angie Stone and Hip Hop's Queen of Rap M.C. Lyte. He's even sampled Gospel tracks in some of his compositions one being, "Nearer" from his 2012 18&18 B-Sides album. By the way I must say is "Awesome". Moby says that working with various artist provide an inspirational motif.
Just to bring you up to date on one whom I consider the coolest "MOBY", he has released at least 17 albums, 74 Singles and EPS, 20 Compilations, 8 DJ Mixes, 14 Videos and has appeared 47 times miscellaneously on random hits. If you ask me he is a musical genius and should go down in the Musical Hall Of Fame as one of THE BEST MIXOLOGISTS known in the music industry. Today, you can find Moby touring all over the world and guess what?????? He's dropping an album called Innocents OCTOBER 1, 2013 ..that's TODAY !!!.. This will be his 11th actual "Studio Album"…here's a link to find out more about the album.. http://www.youtube.com/watch?feature=player_embedded&v=UvsbGnWDrfo
To find out more about Moby go to www.moby.com for releases, tours and appearances.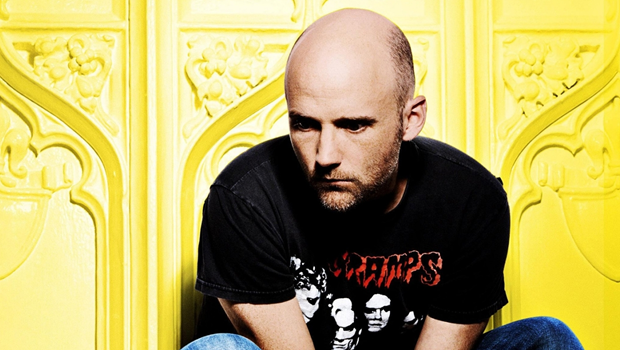 Moby's vegan, wonder what veggie dish causes this super-music maker's creative juices to flowing ? Its his Vegan Blueberry Pancakes and we're sharing his recipe. These bad boys are healthy, hearty and great on the taste buds. A great power breakfast filled with whole grains, soy and antioxidant packing blueberries..Yum! Top this off with some of your favorite maple syrup and dig in ! ….
Moby's Vegan Blueberry Pancakes

Ingredients
– 1 1/2 cups whole-grain spelt flour
– 1/2 cup oat bran
– 1/2 cup wheat bran
– 1 teaspoon baking soda
– 1/2 teaspoon fine sea salt
– 2 cups plain full-fat soy milk or rice milk
– Vegetable oil for cooking
– 1 cup (1/2 pint) fresh blueberries plus 1/2 cup fresh blueberries
– Maple syrup for serving
Directions :

1) In medium bowl, stir together spelt flour, oat bran, wheat bran, baking soda, and salt. Add milk and stir until mixed well.
2) Brush large nonstick skillet with oil and heat over medium heat until hot but not smoking. Working in 3 to 4 batches, pour 1/4 cup batter per pancake onto griddle and press 15 blueberries into each pancake. Cook until bubbles appear and undersides are golden brown, about 3 minutes. Flip pancakes, then turn off heat and let pancakes continue to cook in pan until undersides are firm and light golden brown, about 3 minutes more. Transfer to plate, berry side up, and keep warm.
3) Repeat to cook remaining pancakes, oiling and reheating griddle between each batch. Serve pancakes warm with additional berries and maple syrup.