Author : Day Allen
This past month saw one of the music industries most coveted awards, The Mercury prize; take place at the Roundhouse theatre in London. Each year 11 artists are nominated for the prestigious award, which is given to the best album from the United Kingdom or Ireland in a given year. Previous winnners include The XX, Alt-J, PJ Harvey and James Blake so this year's recipient Young Fathers (a psychedelic hip-hop group from Edinburgh), find themselves amongst good company.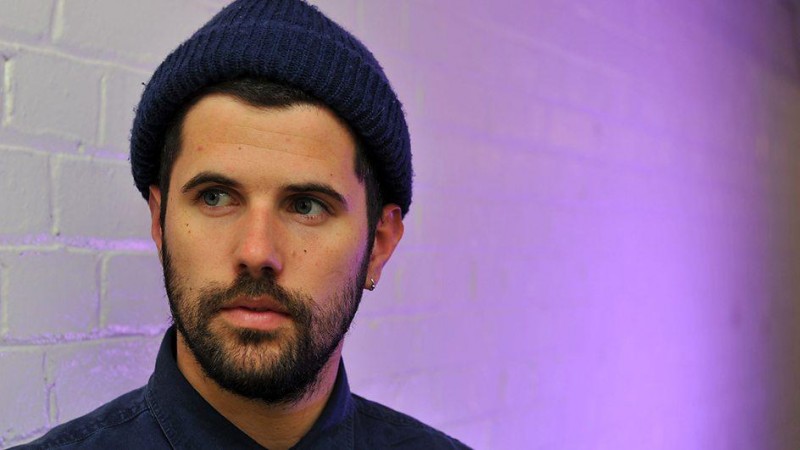 In any given year of the notorious prize, there is a wealth of intrinsically courageous nominees to be explored. Unfound relationships blossom between artist and listener that continue to bloom many years after. 2014 was no different.
Nick Mulvey, a musician from Cambridge, found himself nominated for his flawless debut album 'First Minds'. An unusual 'Folk' album inspired by the likes of African trance and Paul Simon. Mulvey is not your traditional guitar strumming Englishman, having studied music and art in Cuba and attaining a degree in Ethnomusicology (the cultural and historical context of music styles). This was in fact not even the artist's first nomination, having been nominated in 2008 with Portico Quartet for the mesmerizing masterpiece 'Knee Deep in The North Sea'.
With Christmas and the Holidays upon us, these albums are the perfect accomplices to the annual festive feed. While you're listening, why not be a little unusually courageous yourself this year and ditch the traditional turkey to experiment with Cornish Hens in Coriander and Orange inspired by Chef Ottolenghi.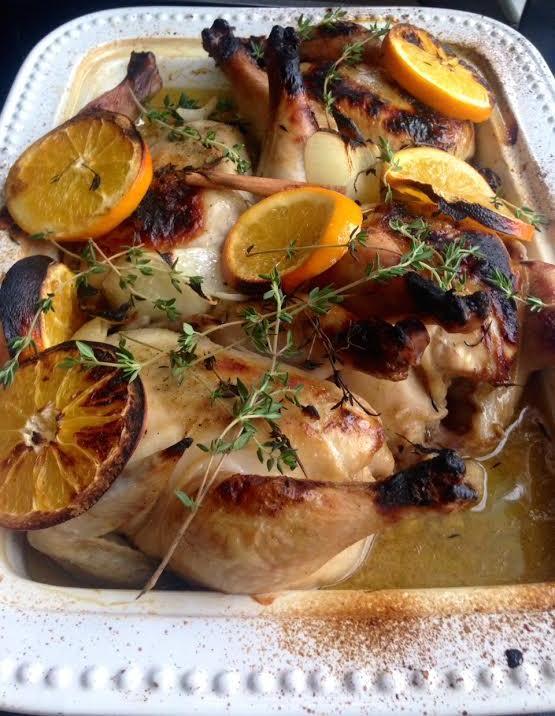 Cornish Hen Orange and Corinader Holiday Roast
Ingredients
– 4 Cornish Game Hens, Fully Thawed
– 1 Cup Freshly Squeezed Orange Juice
– 1 Teaspoon Grated Orange Zest
– 2 Large Yellow Onions, Peeled and Sliced
– 3 Tablespoons Red Wine Vinegar
– 2 Tablespoons Granulated Sugar
– 2 Cinnamon Sticks
– 5 Sprigs of Fresh Thyme
– Sea Salt and Freshly Ground Black Pepper, to taste
– 2 Navel Oranges , sliced into 1/2 inch rounds
– 1 Tablespoon Butter
– 3 Tablespoons Coriander Seeds
Directions
1) Put the hens in a large bowl with all the other ingredients except for the orange slices, butter and coriander seeds. Add a teaspoon of salt and some black pepper, mix well and put into the refrigerator to marinate overnight.
2) Preheat the oven to 390 F. Lightly grease a non-stick deep casserole pan. Place the hens breast side down into the pan and pour the marinade over the hens. Season with sea salt and pepper to taste. Cover tightly with foil and bake for 20 minutes.
3) Remove the hens from the oven and remove the foil. Increase oven temperature to 425 F. Baste the birds and add orange slices, butter and coriander seeds on top. Place the hens back into the oven for 35 minutes.
4) Allow the hens to rest for 15 minutes before serving. Place the hens on serving platter and drizzle with marinate from the pan and top with the cooked oranges.