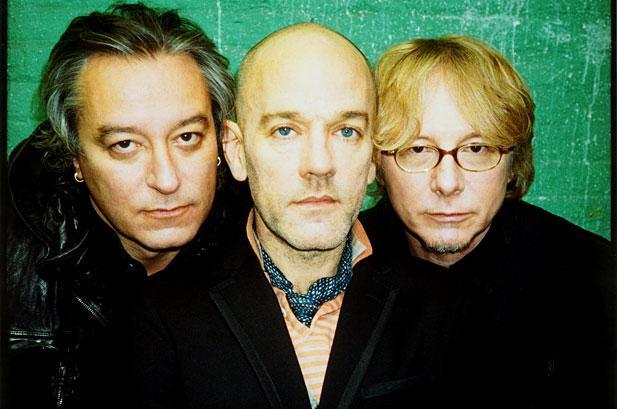 According to New York Stories, Michael Stipe's go to foods are a margherita pizza from Otto and a Pavlova with blueberries and blackberries from Balthazar. Now I know, Pavlova's are not cookies, but these meringues are a close cousin to the cookie family so I decided to give my first shot at making these delightfully light , sweet and fruity desserts. Topped with fresh chantilly cream and a bit of lemon zest, this is an easy dessert to make but it does take a few hours so make sure you have the time allotted to allow the meringues to set in the oven. Despite the allotted time it takes to make Pavlovas, they're relatively easy to make and these things are absolutely delicious ! The recipe creates a dessert that impresses both the eyes and palate.
While your meringues are hardening in the oven for a couple hours, scroll down past the recipe and check out what Parshant Bajpai has to say about all things R.E.M.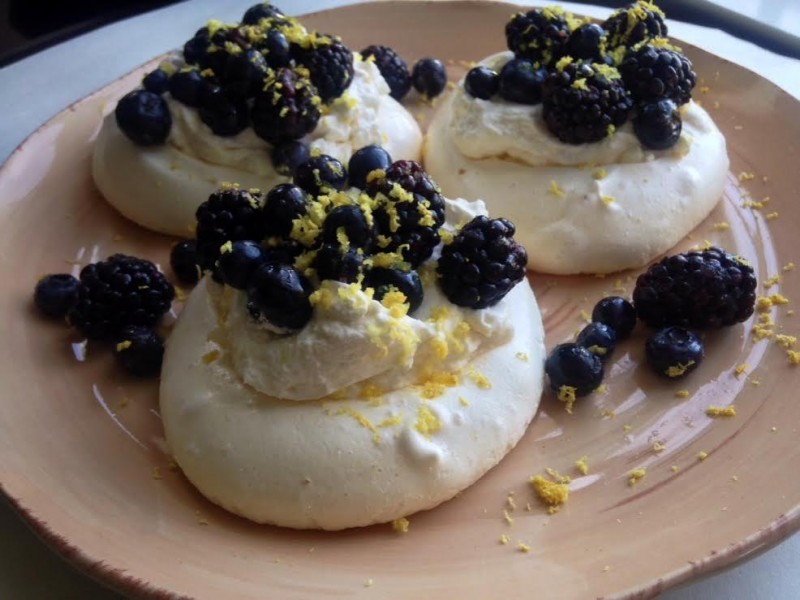 Pavlovas Topped with Chantilly Cream, Blueberries and Blackberries
( Makes 6 Pavlovas)
Ingredients for Meringues
– 4 Large Egg Whites, Room Temperature
– 3/4 Teaspoon Vanilla Extract
– 1/4 Teaspoon Cream of Tartar
– 1 Cup Granulated Sugar
– 1 Tablespoon Granulated Sugar ( for the fruit topping)
– 1 Cup Blackberries
– 1 Cup Blueberries
– Zest of one Lemon
Ingredients for Chantilly Cream
– 1 Cup Heavy Cream
– 1 Tablespoon Granulated Sugar
– 1 Teaspoon Vanilla Extract
Directions
1) Preheat the oven to 200 and make sure to place the middle oven rack in the center.
2) Like a cookie sheet with parchment paper. Using an electric mixer, whip egg whites, vanilla and cream of tartar for 1 minute on medium speed. Then adjust the mixer speed to high and gradually add the 1 cup of sugar to the egg whites. Continue to mix for 2 minutes until stiff peaks form. The meringue should be glossy as well.
3) Measure out 1/2 cup scoops and evenly place them on the cookie sheet about 2 inches apart from one another. Bake for an hour and half. Then turn off the oven, however, leave the meringues in the oven for another two hours to set and harden.
4) About 30 minutes prior to serving, mix the fruit with the remaining tablespoon of sugar in a medium bowl. Then allow the fruit to sit out at room temperature for 30 minutes to absorb the sugar.
5) Using an electric mixer , whip the heavy cream, sugar and vanilla on medium speed for 1 minute. Then increase speed to high and whip for 2 minutes. Refrigerate until ready to serve. Be sure to whisk before serving.
6) For plating, simply spoon the chantilly cream onto each meringue, top with fruit to your liking and garnish with lemon zest. Serve immediately.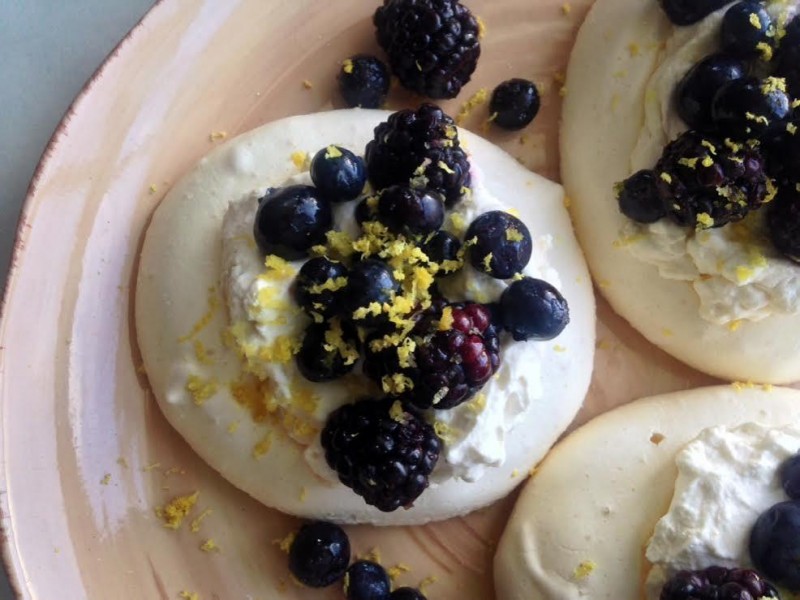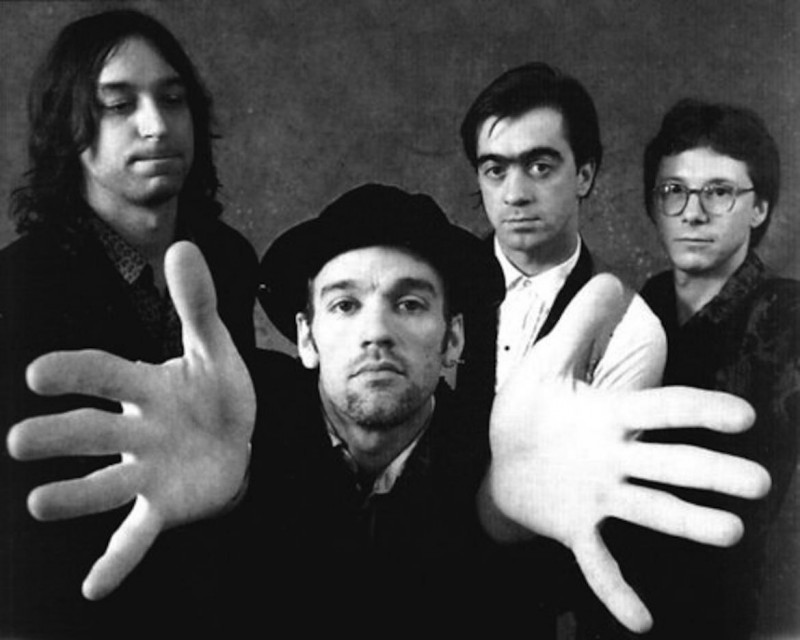 Author : Prashant Bajpai
As with any long term band that has tasted superstardom, there's a history of hurt and dangerous dysfunctional behavior that unpleasantly humbles them along the way. With over two and a half years-long hiatus believed to be an unofficially announced retirement, there were plenty of shiny happy people tap-dancing in uncoordinated ecstasy when rumors of a new R.E.M. album started floating around on the internet.
However, the band's disillusionment with the mainstream music industry remains just as strong as it was a decade ago, and their reunion is a bittersweet one. In fact, R.E.M.'s founding member and drummer for 17 years, Berry, called it quits after suffering a brain aneurysm mid-concert and abandoned his showering with money lifestyle in favor of farming hay.
R.E.M. marked the beginning of a brave new world for rock music, which had increasingly begun to look like a corporate-engineered artificial rebellion. After the glorious untamed rollercoaster ride through the '60s and the '70s, the business side of the music industry had been busy raking in the moolah and strengthening their stranglehold on pop culture.
Yes, leather pants and face paint were to be the new suit-and-tie for musicians, and melodies and lyrics were glorified advertisements for corporations. It was in the midst of this crisis that R.E.M. swooped in like a clichéd superhero and rescued the damsel in distress AKA rock music.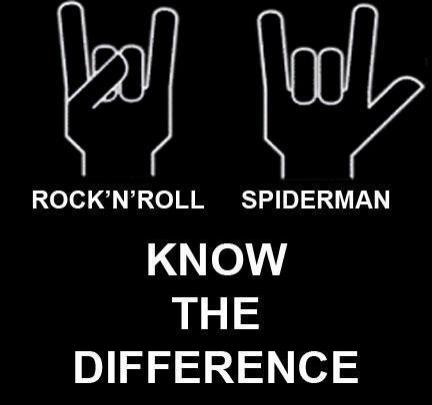 They cured people's post-punk hangover with some refreshing new wave pop lemonade. Their music essentially helped pioneer the alternative rock movement and influenced a generation of super bands like Sonic Youth, Nirvana, was pivotal in the creation and development of the alternative rock genre.
With plangent guitar chimes, folk-styled vocals, and mystical lyrical awe pumping through your veins, R.E.M.'s musical vision for the world was simply intoxicating because it's more about sweet surrender instead of being preachy.
As they stood in the spotlight losing their religion, trying to keep up with us, the shiny happy people they once played for grew up and so did they. It's hard to digest the fact that R.E.M.'s emotional spectrum was so wide that they produced audio cotton candy like "Shiny Happy People" along with one of the most depressing break-up songs in the history of break-up songs – "Everybody Hurts". It's a shame Taylor Swift never covered the latter.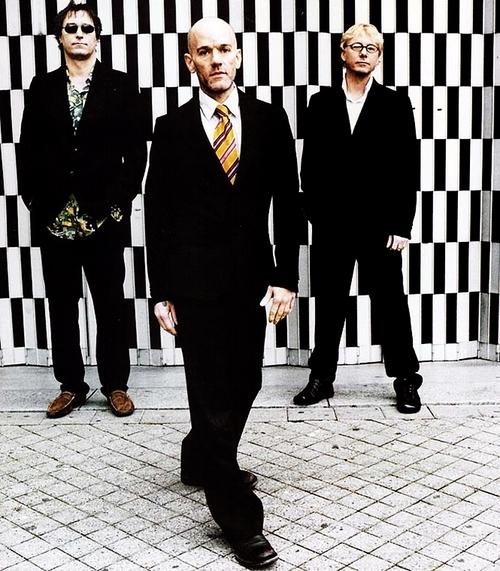 Although R.E.M.'s discography may have dwindled down to a 'greatest hits + 2 new songs' gimmick over the past decade, their musical brilliance still shines through their new singles. It's then you realize how the subtle rebellion in each of their souls never died despite the shaky fate of the band, and they raised the stakes for indie artists who never believed they would gain commercial success without selling out.