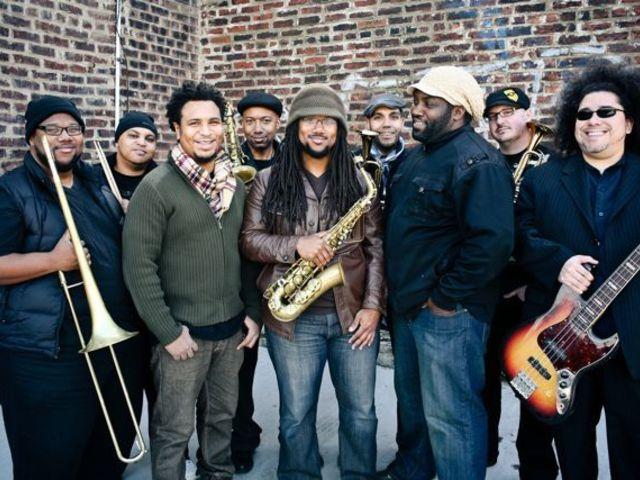 Author: Shap
When I got on Facebook last week, I saw my friend Rahsaan Barber posting about a Kickstarter Campaign for The Megaphones. I've always known Rahsaan as an amazingly talented Saxsophonist, but had completely fallen asleep on his creation of the all-star Nashville band, The Megaphones. After watching Rahsaan, the band-leader, speak about The Megaphones and their campaign to make a 5 song EP, I was inspired. Rarely does a large group of musicians of this caliber get together and create wonderful music together.
Check out their latest show in Nashville
Since Rahsaan Barber put The Megaphones together, they have become one of the favorite local bands here in Music City. The goal was to create an updated version of a New Orleans Brass Band with a more acoustic sound. Rahsaan wanted to put together a strong Hip Hop Soul band with some of the best musicians and artists he knows. The Megaphones use horns to replace guitars, which I think is simply genius and the band apeals to music lovers of all genres. Rahsaan wanted to use his musical talents in Jazz and push the envelope, thinking outside the box. The creation of The Megaphones has also allowed Rahsaan to cultivate his songwriting and composing skills, something he has always wanted to do with music.
The line up for this band is simply ridiculous with powerhouse Jason Eskridge adding his soulful vocals and Rapper, Crisis, adding his much needed Hip Hop edge to the band's music. The Megaphones also have Five Horns, Percussion, Drum, Electric Bass, and Guitar. The amount of creativity and talent behind this band's music is mind-boggling. And they finish off EVERY song with a positive, intelligent or humorous message with absolutely no profanity. This is music and performance with appeal to audiences of all ages. Everyone gets a positive musical experience when seeing The Megaphones perform.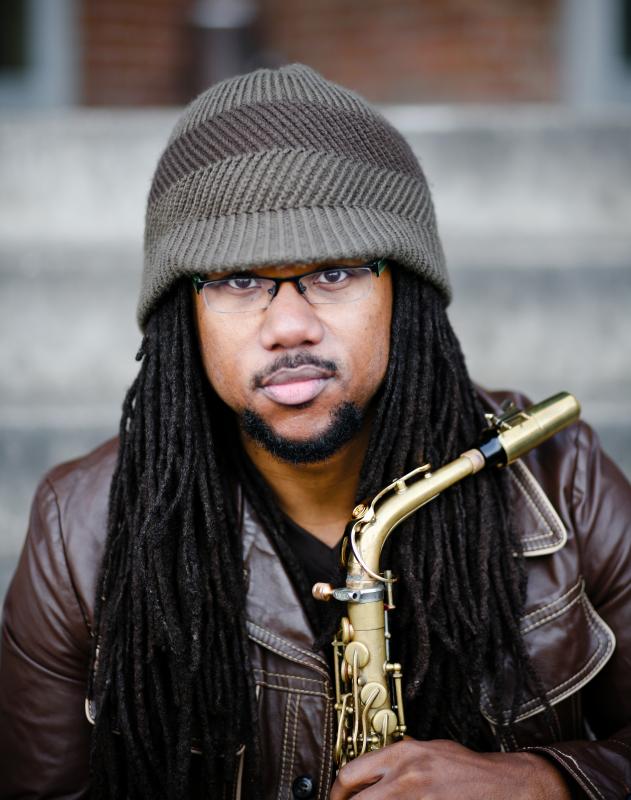 Rahsaan Barber is a Nashville Native who is all about pushing the envelope of what's expected to emerge from Music City. Rahsaan is an established component of the Music City Jazz Scene with successes in performance, studio musicianship and as a Jazz educator. He believes, .." Nashville is a fantastic city for the driven musician. Both the industry and the community are very supportive here. We musicians look out for one another..something you don't see anywhere else…"
With the most recent success of having the Kickstarter Campaign for The Megaphones fully funded with less than a day left in the campaign, Rahsaan has to pinch himself to believe all of this is real. The Kickstarter Campaign has some great perks with two lucky kids, who love jazz music, getting the special VIP treatment to come behind the scenes with The Megaphones with a 3 -hour studio pass. The kids actually get to learn and see how an album is made. What a great opportunity for both The Megaphones and the kids. I think that's the educator in Rahsaan coming out for you.
As we're chatting about..well..really it's me saying how awesome I think this project is.. Rahsaan goes silent for a moment and then says, "Every show we have, I just feel so lucky to be able to do this.." Even with all of his talent, education and this great victory on Kickstarter, Rahsaan is still humble and grateful for these opportunities. It truly is the opportunity of a lifetime to be able to make a 5 song EP for a 9 piece Hip Hop Soul Band with the highest quality real live sound. Rahsaan didn't want to compromise anything on the quality of sound the EP would be giving The Mega-phans. He wanted all the musicians live and in the studio. No satellite recording and anywhere from 15 to 20 additional musicians to assist The Megaphones.
Rahsaan Barber of The Megaphones talking about their latest campaign to raise money for their EP:
Don't forget to donate to their Kickstarter Campaign :https://www.kickstarter.com/projects/278792872/producing-a-five-song-cd-ep-by-the-megaphones
What can Mega-Phans expect from The Megaphones in the future ? More and more touring with the upcoming Oktober Fest in Newbury, SC as their first major band gig. Recording for their EP is scheduled to be completed October 2014 with a tenative release date in November 2014. The Megaphones will continue to pursue more and more opportunities to peform and expand their fan base.
We at Lhyme would like to congratulate Rahsaan Barber and The Megaphones on the success of their Kickstarter Campaign. We can't wait to hear the EP !
Now on to the food…Rahsaan is quite the foodie with a palate for creative and unique flavors while still remembering where he came from. "I've become a much more diverse eater..I love experiencing different foods and broadening my horizons in a healthy way." His favorite foods include Oysters from Burger Up, Oyster Po'boys, Puerto Rican foods and Cuban foods. He also equates memories with food he's had by keeping the receipts from his most memorable dinners on his refridgerator. His latest addition is the receipt from Edley's Bar-B-Que where The Megaphones all got together for dinner to decide the fate of the band over BBQ and Catfish. I also really wanted to know foods that touch Rahsaan's heart and that's where he goes back to his roots by saying,"My Grandma's Rice Pudding is the most amazing thing you will ever eat ! Its everything that's bad for you but sooo good." He appreciates the effort and heart that goes into the wonderful flavors of Southern Hometown Cooking. Finally I had to know his two favorite go-to restaurants in Nashville, in which he said Miel Restaurant for its delicious French Cuisine. His all time favorite Restaurant in Nashville would be Rolf and Daughters for their "mind blowing" Squid ink pasta dish with Squid ink canestri, shrimp, squid, rad pancetta,and chili. Rahsaan describes the dish as a really balanced dish with wonderful flavors showing all the creativity that's put into the dish.
After hearing all of Rahsaan's favorite foods , I was inspired to make a rich seafood paella in his honor. A dish encompassing Rahsaan's love of Spanish Culture, seafood, rich flavors, the comfort of jazz and the merging of many different ingredients into one dish like The Megaphones.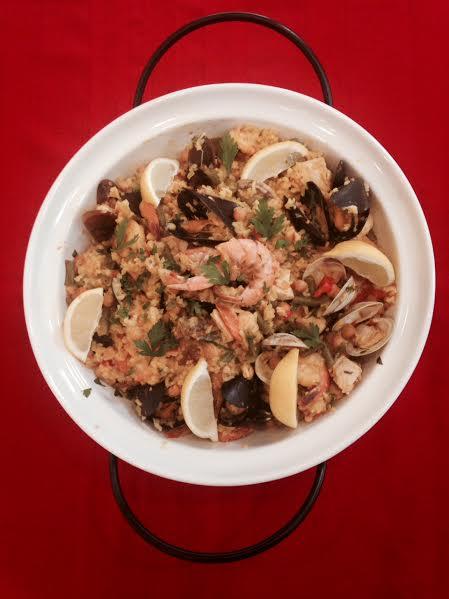 Everyday Magic Seafood Paella
Ingredients
-1/3 Cup Olive Oil, plus more for serving
– 1 Red Bell Pepper, cut into 1/2 inch wide strips
– 1 Nora Chile
– Sea Salt
– 6 bone-in, skin-on chicken thighs
– 8 Garlic cloves, crushed
– 1 Large Spanish Onion, chopped
– 1 ( 15 ounce) can Organic Diced Tomatoes, with juices
– 4 cups Organic Chicken Stock
– 1 Tablespoon Sweet Spanish Paprika
– Pinch of Saffron Threads ( Spanish or Persian..depending on how much you want to spend)
– 8 Littleneck Clams
– 2 Cups Medium Grain Rice
– 1 lb. Jumbo Shrimp
– 10 Mussels
– 8 ounces Fresh Green Beans cut into 2 inch pieces
– 1/2 Cup Canned Organic Chickpeas, drained and rinsed
– 1 lb. Mahi Mahi , cut into 3 inch cubes
– 2 Meyer Lemons, cut into wedges
– 1/4 Cup Flat Leaf Parsley, Chopped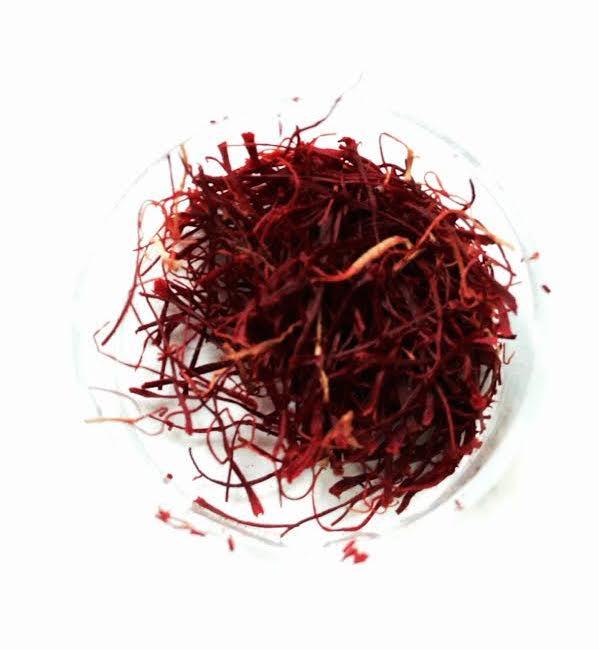 Directions :
1) Heat a 12-inch heavy paella pan over medium high heat. Add the olive oil, red bell pepper and nora chile and sauté until lightly browned for about 3 minutes. Season with sea salt and then set aside onto a plate.
2) Season the chicken thigh on both sides with sea salt. Put them in the paella pan with the skin side down and brown thoroughly on both sides for about 9 minutes. Then transfer to a plate.
3) Reduce the heat under the pan to medium and add the garlic and onion. Season with sea salt to taste and cook for about 11 minutes. Add the diced tomatoes and continue to cook for another 10 minutes.
4) Add the chicken stock and raise the heat to medium-high and bring to a boil. In a mortar, crush the paprika, saffron and 1 teaspoon sea salt. Then add to the sauce.
5) Add the clams, cover and remove them as they open. Set them aside on a separate plate.
6) Return the chicken to the pan and simmer for 10 minutes. Scatter the rice evenly throughout the pan. Turn the chicken to allow the rice to fall to the bottom of the pan. Do not stir the rice !
7) Gently incorporate the mussels, green beans, chickpeas and shrimp. Reduce the heat to medium while still allowing all the ingredients to simmer together.
8) Make sure your shrimp are thoroughly cooked through. Add the bell peppers and all the rice to cook for about 20 minutes until all the liquid is absorbed. Do not cover the dish or your rice will be mushy.
9) Add the Mahi Mahi, clams and lemon wedges and parsley. Cook for about 6 minutes. Make sure the fish is cooked through.
10) Let the dish stand for 5 minutes. Drizzle with Olive Oil and serve.