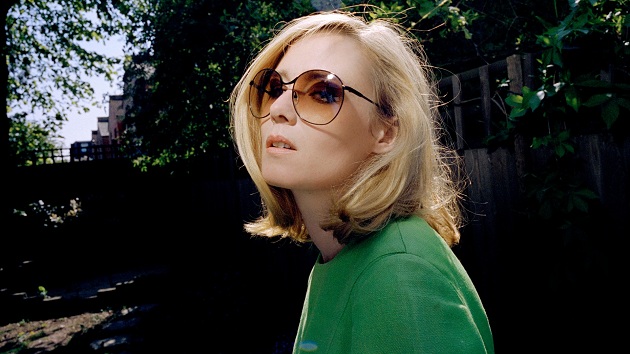 Author : Tee Mayberry
Do you remember the theme song that excerpts where played from during the first ever premiere of Grey's Anatomy???? It was called "Ruby Blue" by Roisin Murphy from her debut album as a solo artist entitled "Ruby Blue".
At the age of 12 Roisin moved with her parents to Manchester England from Dublin Ireland. Though her parents returned four years later, Roisin decided to stay because she met Dublin producer Mark Brydon who helped her get signed with Echo Records. They formed the electronica dance group Moloko in which they released many songs that blew up in Ireland and on the underground dance circuit in the United States. The more Murphy and Brydon continued to work together, the more their personal relationships became strained. In 2002Moloko disbanded with their last release "Statues". Roisin remained signed to Echo Records but decided to move to London England where she met super producer Matthew Herbert; and he encouraged Roisin to become a solo artist. She took him up on his suggestion and released her first solo album "Ruby Blue" in late 2004 earlier 2005.
Since the album "Ruby Blue", Roisin has released one more album in 2007 entitled "Overpowered". Though she has not released any complete compilations of her own in a few years. Rosin has been working her butt off by making special appearances on other artist's projects. She has even taken the time to slow down and become a full time mother of two. In an Entertainment Weekly exclusive, the interviewer asked Murphy was she finished with making an album of her own? Roisin's immediate response was "Of course not, I am just giving myself as well as those who work creatively around me the time to come create the perfect artwork as well as compose the perfect music. Deeming the whole effort cohesive."
I believe Roisin Murphy is an artist that has been slept on by the industry. In my opinion, she has not even begun to receive the recognition she deserves. She has some of the best material out there ..just circulating and waiting to be played. If I were to recommend my two favorite selections by Roisin, it would be "Ramalama (Bang Bang)" from her 2005 release "Ruby Blue" and "Overpowered" from her self-titled release "Overpowered" in 2007. Roisin has not only paved the way within the music industry, she has also done so in fashion as well. Murphy has always been a trend setter for many in the music business for her unique expression through fashion. One artist in particular is super star, "Lady GaGa". She is also known for changing her style with each project that she performs on which range from "trip hop, jazz, hip hop, electronic and pop. I'd have to say, Roisin is THAT artist who covers all the bases. At this particular moment Roisin isn't touring. She is in the studio working on a new album but does not have a particular release date. I know it will be a banger when she does release her new material. For all things Rosin please visit http://roisinmurphy.blogspot.com
Author : Shap
After Tee searched high and low to figure out what Roisin likes to eat and came up empty handed, I decided to make a good holiday cocktail that represents Roisin Murphy. And what better than a Hot Toddy ? The perfect holiday warm drink to sip on when listening to Roisin and it embodies her as one Hot Toddy of an artist, musician and woman.
OVERPOWERED HOT TODDY
Ingredients
– 1.5 ounce Crown Royal Black Label
– .25 ounce Lemon Juice
– Grating of Nutmeg
– Cinnamon Stick
– 2 teaspoon Honey
– Hot Water to taste
Directions
1) Shake Crown Royal, Lemon Juice, Nutmeg, Honey all together.
2) Pour into glass and top with hot water.
3) Garnish with cinnamon stick and enjoy 🙂