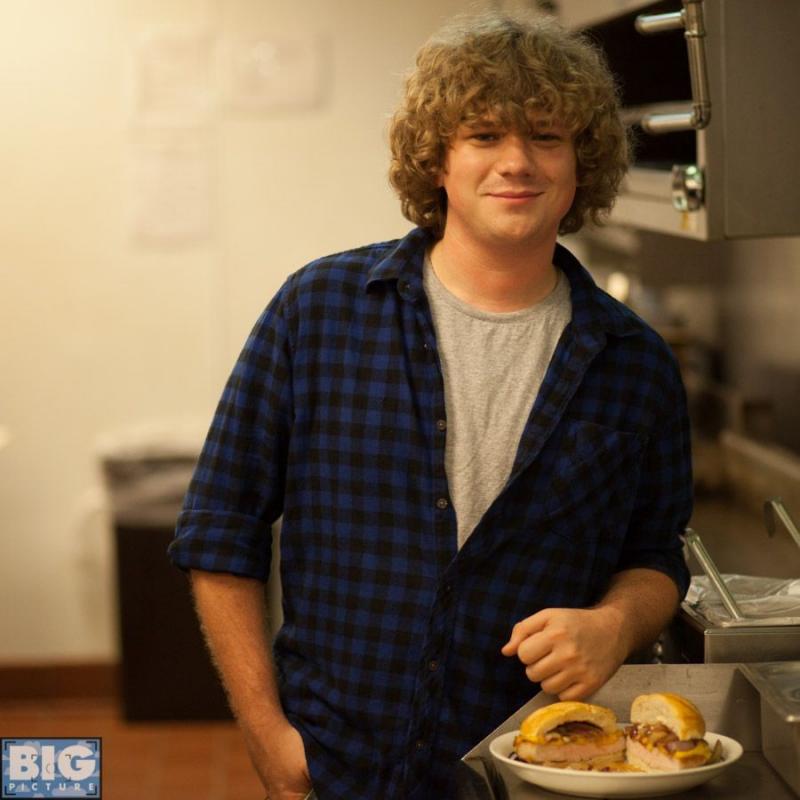 Author : Shap
Hailing form Central Illnois, Shawn Conerton moved to Nashville one year ago to pursue his dream of a music career. Within 6 months of moving to the Music City, Shawn was signed to Charlie Peacock's label Twenty Ten Music. As soon as I heard Shawn speak, I knew his singing talent would be something very special. With this guy, I didn't even have to wait to hear him sing and I knew he had a unique sound just from the sound of his speaking voice.
His voice and lyrics reflect an artist who has lived a full life with so many experiences, yet he is still in his early twenties. Influences such as Bob Dylan, Joe Pug and Nirvana have really shaped his sound. You can hear the influence of Kurt Cobain in his voice and the lyrics are definitely influenced by Dylan and Pug. Shawn's all time favorite musician is Joe Pug. He says , " His songs are very wordy…you can tell he takes great pride in his lyrics."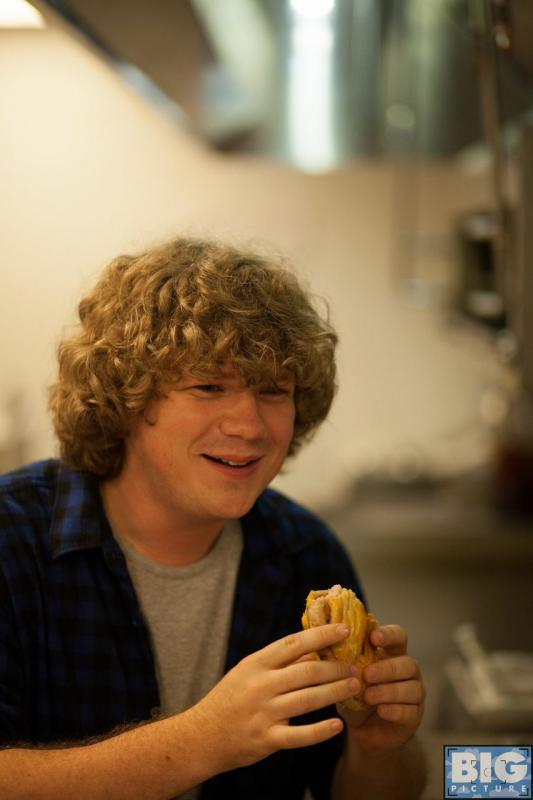 Shawn is currently working on his first EP release with Charlie Peacock with a sound he describes as, " Different…its mellow but still passionate." With an expected January 2015 release for his EP, Shawn's goal is to continuing performing. "I live to play…its my number one priority as an artist. I am always inspired by things around me."
We hope to see more and more of this great upcoming artist. Shawn is hoping to have a few albums under his belt and touring a lot over the next few years. A very attainable goal for this talented musician and songwriter.
Like Shawn Conerton on Facebook !
When talking about food, Shawn is a huge sandwich guy. Fresh baked bread is his kryptonite. Sandwiches such as a great Reuben or Peanut Butter are go to's for Shawn, but his all time favorite sandwich is the Chicago Style Pork Tenderloin Sandwich. "No other sandwich is better and I can't ever find it down here in Nashville.." He doesn't have much of sweet tooth other than a love of ice cream. After talking with Shawn about his favorite sandwich , I was inspired to make a Pork Tenderloin Sandwich and check out what all the talk was about.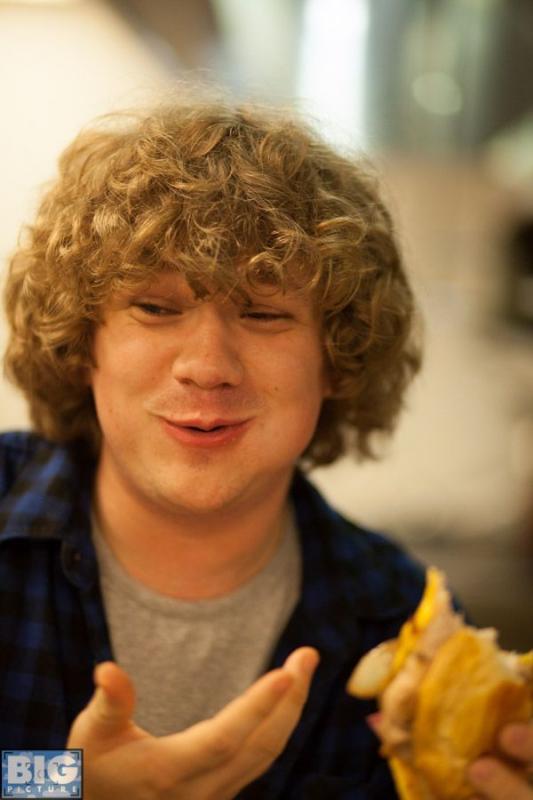 This sandwich is not for the faint at heart or calorie watchers. Packing a thick tenderloin, Butterkase Cheese, and sautéed onions all on a thick Kaiser Bun is not child's play. This is for the serious sandwich aficionados. My recipe got rave reviews from both Shawn and Walter ( our photographer from The Big Picture). Prepare for a big bite of happiness courtesy of Shawn Conerton..you're welcome.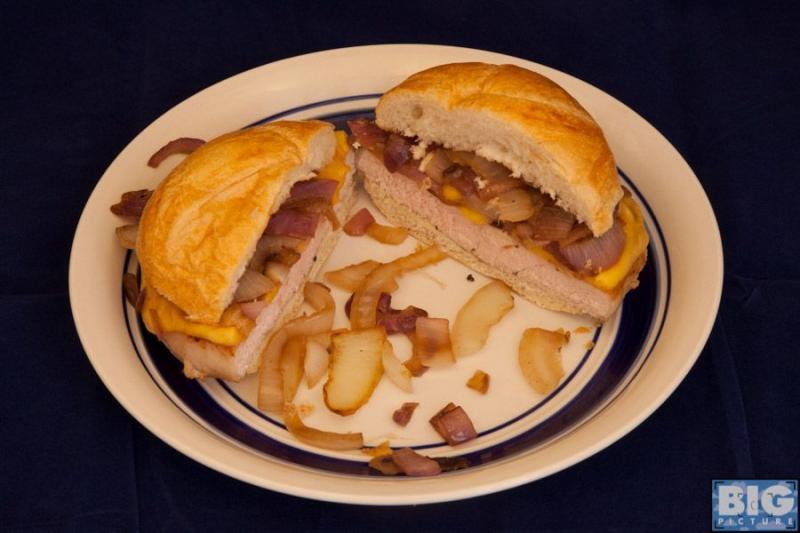 Chicago Style Pork Tenderloin Sandwich
Ingredients
– 1 Pork Tenderloin (Sliced Thick and Butterflied)
– 1 Yellow Onion, Sliced
– 2 Slices Butterkase Cheese
– 3 Tablespoon EVOO
– Sea Salt
– Freshly Ground Black Pepper
– One sprig of Thyme
– 1/2 teaspoon Balsamic Vinegar
– 1 Kaiser Bun ( good quality from a local baker..don't play)
Directions
1 – Heat a medium saute pan on high, add your 1 tablespoon EVOO and Onion. Saute for about 3 minutes until onions are slightly translucent. Add your balsamic and sauté for another 2 minutes. Remove from heat and set aside.
2 – Season your pork tenderloin slice on both sides with sea salt and pepper to taste. In the same pan, add the remaining EVOO and heat on high. Add the tenderloin and Thyme. Cook on both sides for 4 minutes.
3) Slice your Kaiser Bun. Place the pork on the bun and top with Butterkase. Then either broil or melt for one minute. Top with cooked onions and bun.