For more info on the band, pictures, videos, music, and upcoming
tour dates, please visit  www.therecentlydeceased.com
Robby Whiplash looovesss hot wings…in fact…the hotter the better, and he loves Pizza so I thought why not combine the two favorites of Robbie Whiplash to create a Super Hot Buffalo Chicken Pizza 🙂 Yum..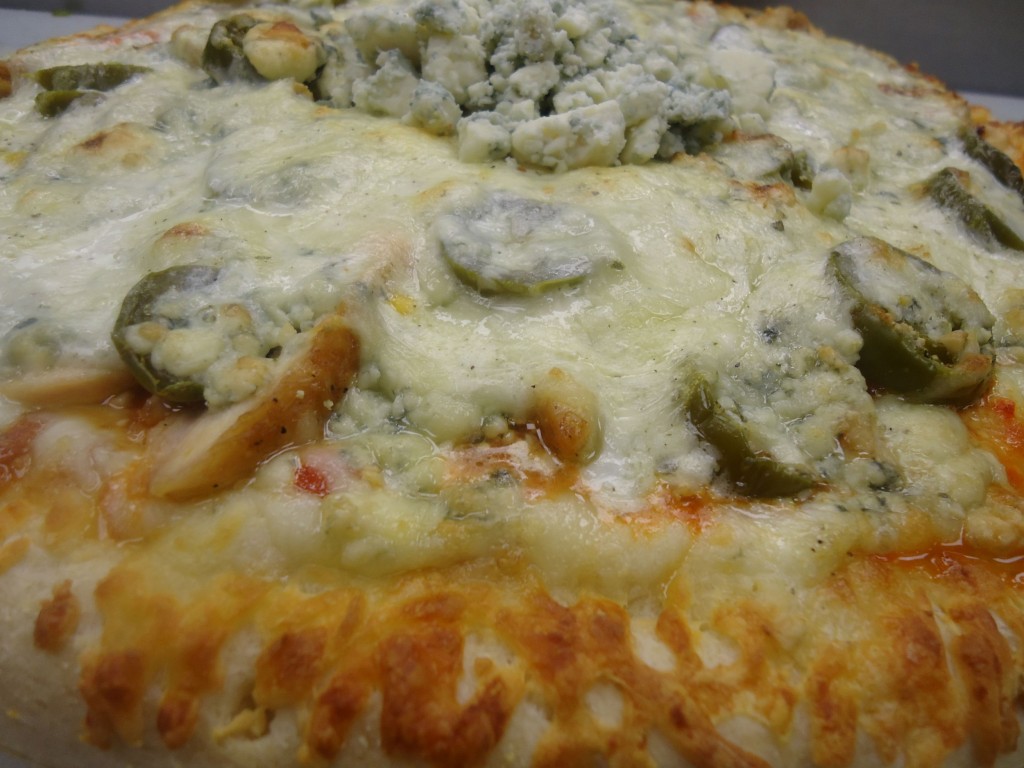 ROBBY WHIPLASH'S SUPER HOT BUFFALO CHICKEN PIZZA
Ingredients
– Pizza Dough( my grocery store usually sells the fresh non-baked dough in the bakery )
-2 fresh Baked Chicken Breasts, sliced
-1 cup of sliced Jalapenos
– 1 cup of Blue Cheese Crumbles
-1 cup of Ranch Dressing
– 1 cup of Sriracha Sauce
-1/4 cup of EVOO
Directions
1 )  On a floured surface , roll out your pizza dough in a round 12 inch shape with a rolling pin, and then brush the dough with EVOO. Preheat oven to 350 F.
2) Pour the Sriracha Sauce on top of the dough..,..this will be your pizza sauce.
3 ) Top your sauce with the sliced chicken and jalapenos and drizzle the remaining sriracha sauce on top.
4) Top your chicken and jalapenos with your two cheeses and then top with your ranch dressing.
5 ) Bake for 17 minutes or until golden brown and eat!!!
FLAVOR EXPLOSION 🙂